Ever since the early Series models, Land Rovers have had full rear doors, often called "barn doors." It makes access to the cargo area so easy I don't know why they never caught on in the Jeep world. Barn doors have been part of the Land Rover since the 1950's. This one's on a Series III Land Rover from the 70's: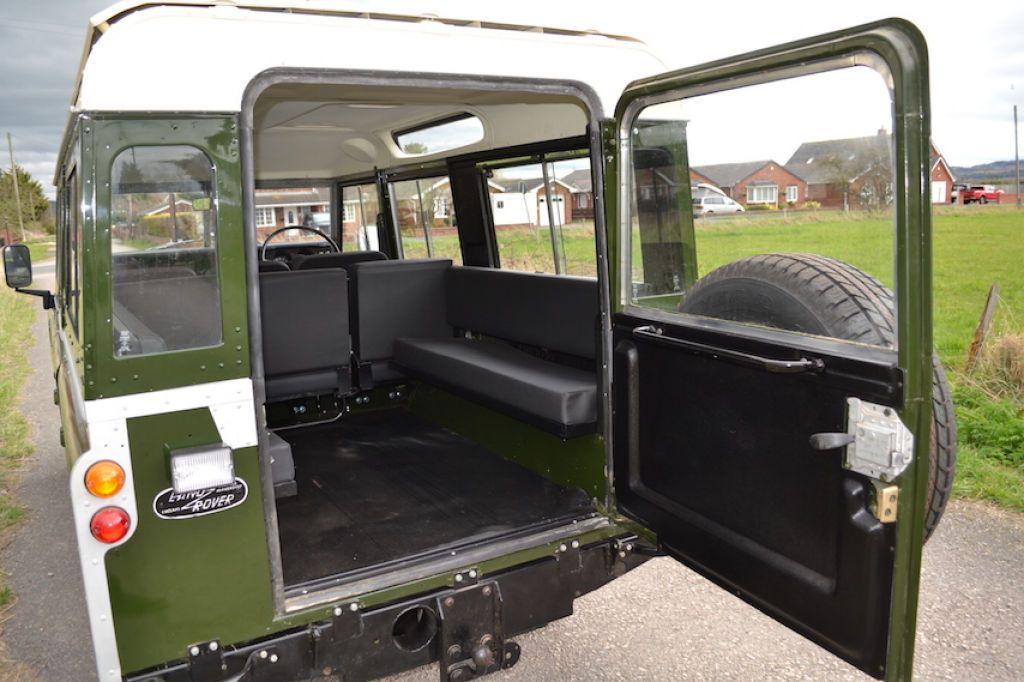 A Swiss Post Office Land Rover:
Jeep teased us with a barn door on the jeep Africa concept a few years ago:
But the closest Jeep ever got to a production barn door for this country was on the postal Jeep of the 60's/70's:
Jeep did produce a barn door for export only, it was called the "World Cab" and was available in CJ7 and CJ8 versions. This is an ad from the UK: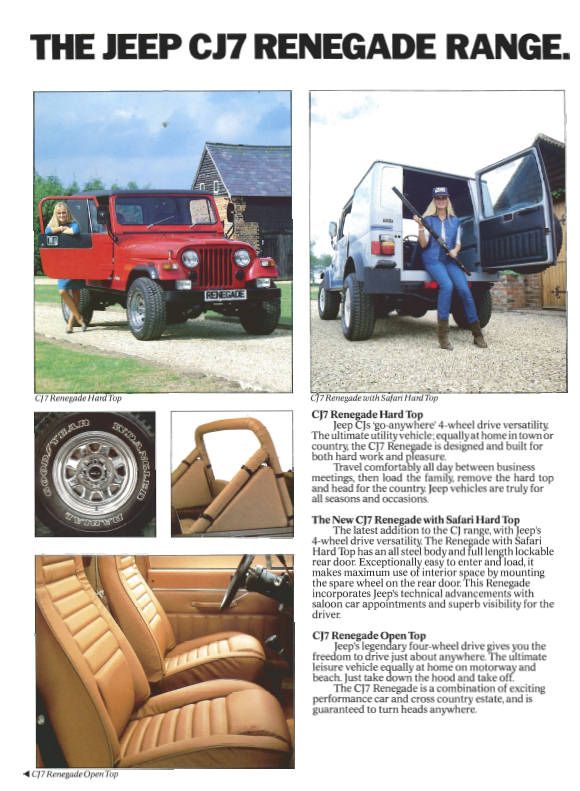 And Mahindra in India, which has always produced cool Jeep variants, has barn doors on all of its long wheelbase jeeps. This one is a Savari:
But no factory barn doors in the U.S.
When I designed and built the LJ/TJ Safari Cab hardtop and the JK/JKU Safari Cab, a barn door was at the top of my design requirements list.
I designed the JK barn door to also work with the factory JK/JKU hardtop in case someone ever wanted one for a factory top. It also works with the Ursa Minor camper top since that was derived from a factory top. Here's a barn door I did for Donny's Ursa Minor:
I've done two different barn door designs for the factory TJ hardtop as well but I haven't made the molds for that one.
Maybe some future Wrangler will offer a barn door as an option, but I doubt it.