I got a message from Overland Outfitters last night that included this photo. They had received the photo from a customer that recently installed their new JK door pockets; the message from the customer was "These are fantastic!" It's always fun to get a message like that
.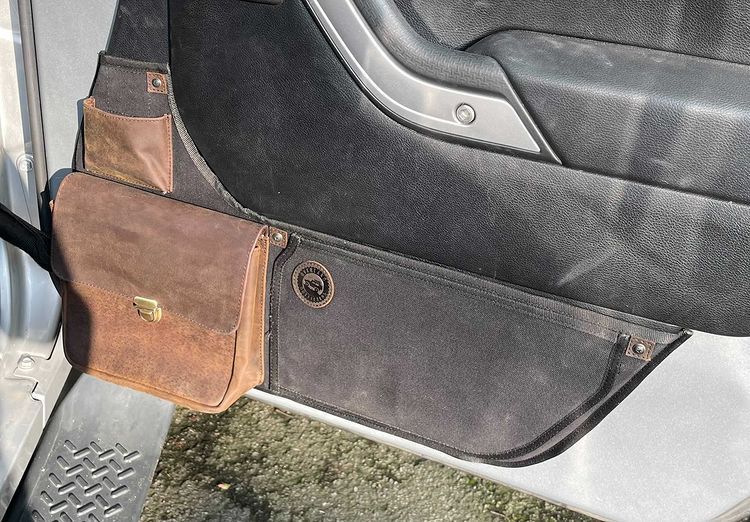 On a related note, I stopped by the local Ford dealer yesterday to check out the new Bronco. I don't know how strong their factory door pocket net material is, but it does look like it's easily replaceable, the bezel seems to unscrew. The door pocket in the Jeep is "riveted" in place - plastic pins on the back of the bezel that are melted after they're inserted through the door panel. Not removable except by drilling. Score 1 for Ford.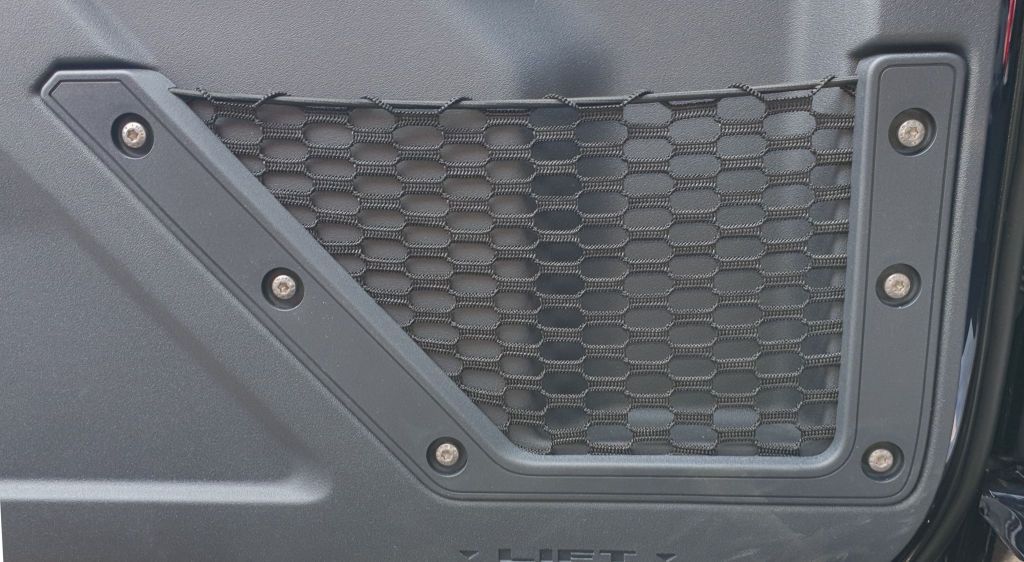 Maybe I'll sew a Bronco door pocket...
Sorry for going off topic to Broncos
.