At 11am I did a last check before leaving for a 10-mile bicycle ride. The sun was unobstructed and was about 80 degrees above the horizon. At that point the panel was providing 5 amps and the voltage at the output was 14.7 (the 1 is missing due to PWM).
One minute later, the controller decided that the battery was fully charged (the charge LED on the controller went out). The fridge compressor was not running when this photo was taken; current draw on the panel went pretty much to zero. The sun was still full with no obstruction.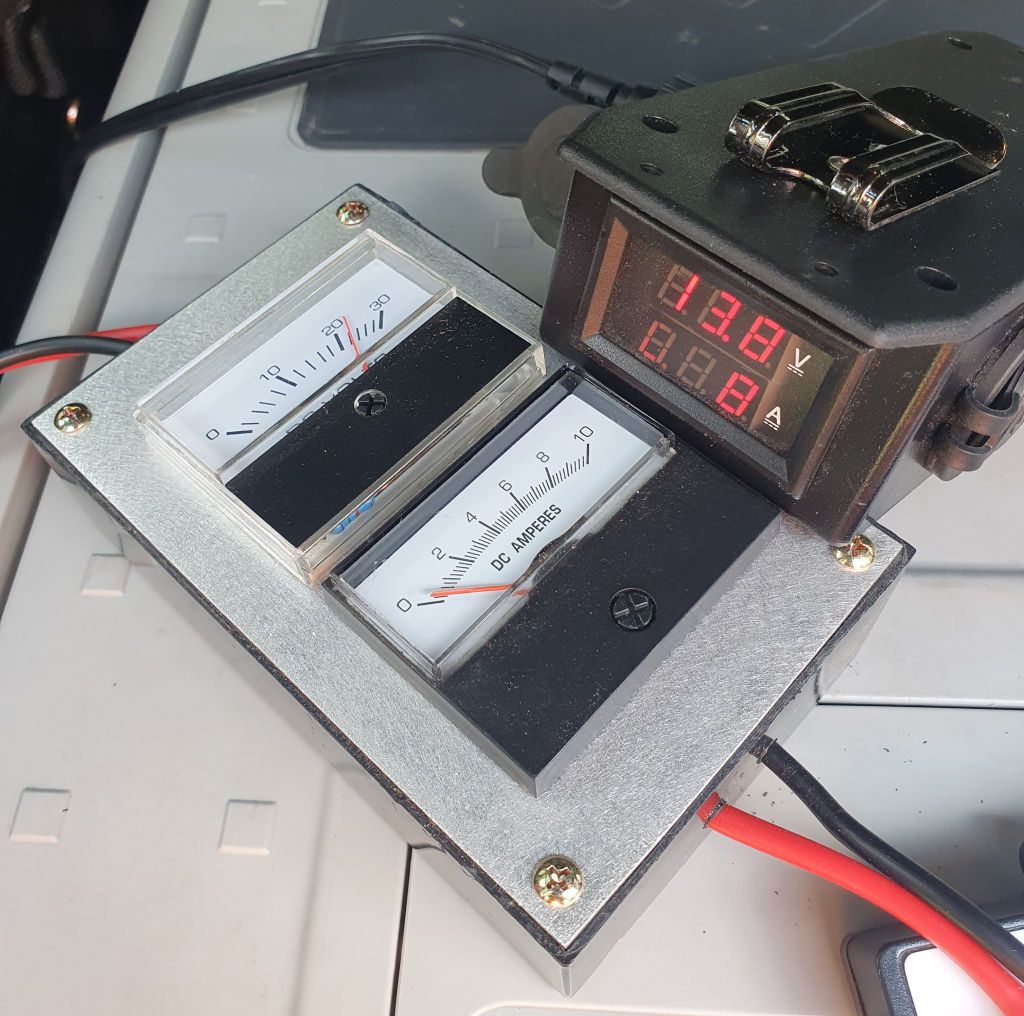 I returned from the ride a little before 12:30; the sky was mostly cloudy. At the time this next photo was taken, the fridge compressor was running. The sun was directly above, although obscured by a cloud. Voltage was 12.3, which is about what it is when the battery is fully charged and the fridge compressor is running; power output from the panel is about 1.3 amps. Power draw of the fridge isn't visible in this photo due to PWM blinking the amp meter LEDs, but it's about 4 amps. Temperature inside the Jeep is 99 degrees.
Unless something interesting happens, I probably won't do another post until the end of the afternoon - at that point I'll be able to tell if the solar panel has been keeping up with the current draw of the fridge over the course of a cloudy afternoon. It looks like the battery will drain when the compressor is running and will charge when the compressor is not running. The duty cycle of the fridge will determine whether the battery is fully charged at the end of the cloudy afternoon or not, and the duty cycle of the fridge will be determined by the interior temperature of the Jeep.