Last week I posted something I called a "Tool Belt for the Roll Bar", it was for hanging Molle pouches and things with tool belt clips. That one was done in tan canvas with brown leather. I thought black on black would look better on the roll bar so I sewed some with black canvas and black leather.
Here's one on the roll bar over the passenger door: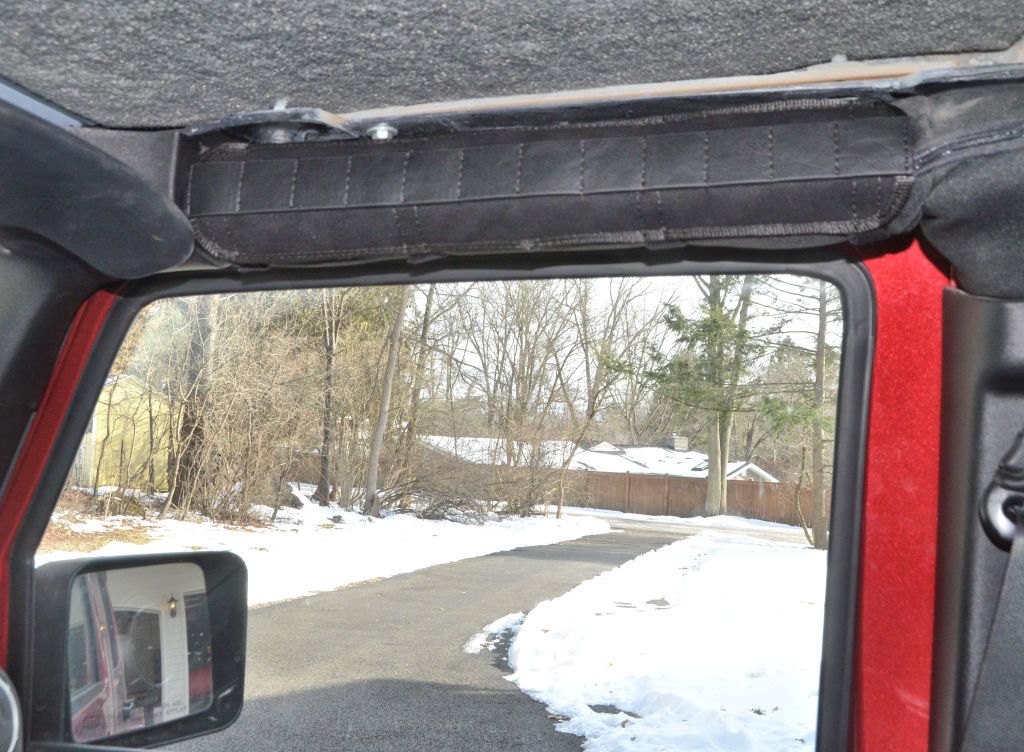 With some stuff on it, the sunglass pouch and the military surplus pouch are Molle and the tape measure has a belt clip on the back.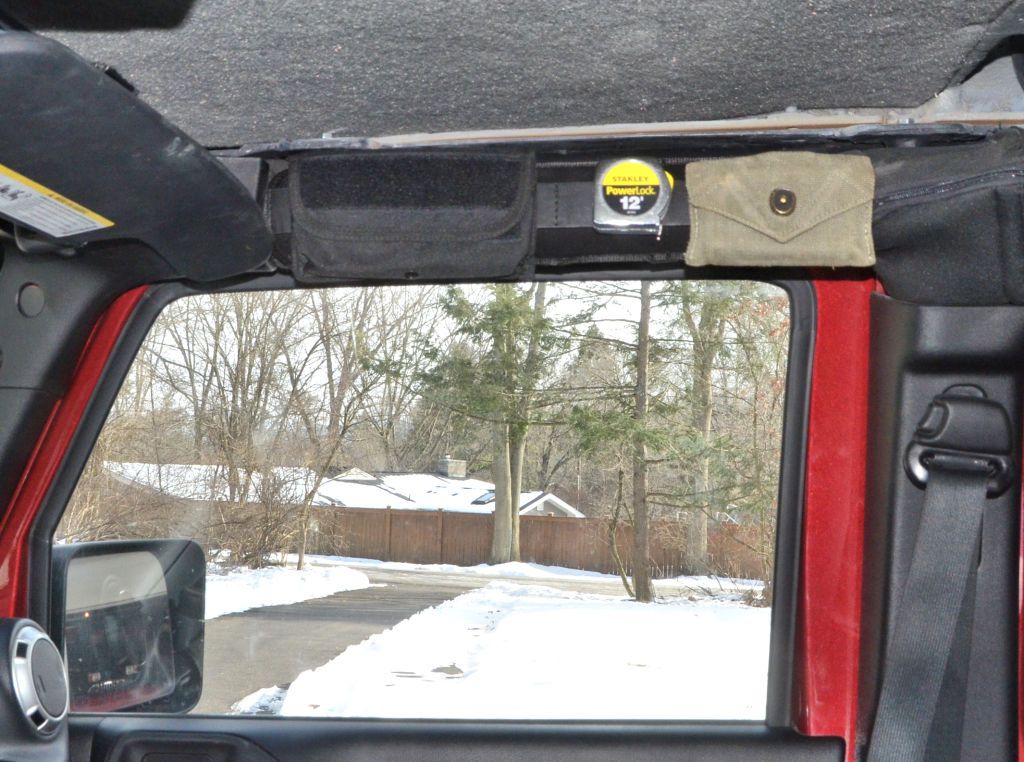 For the JKU I also made a shorter one to go on the bars above the rear doors: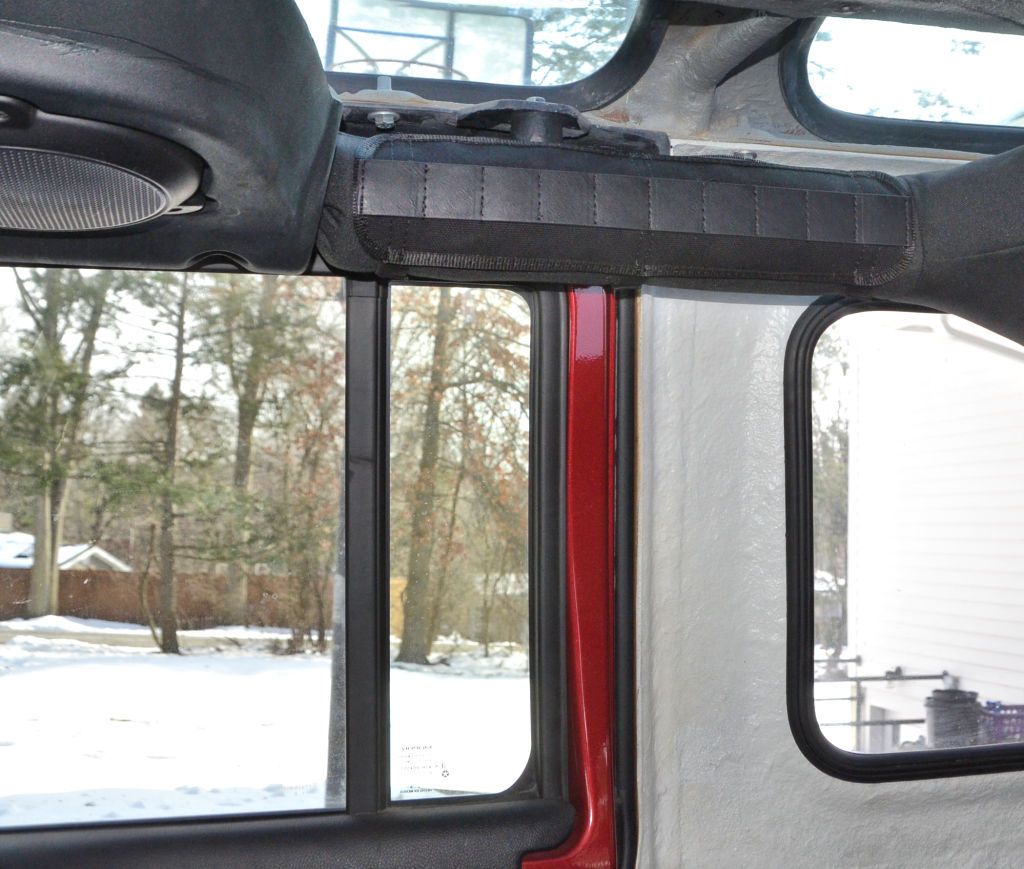 A couple of pouches on that one, the black one is Molle and the green one has a belt clip: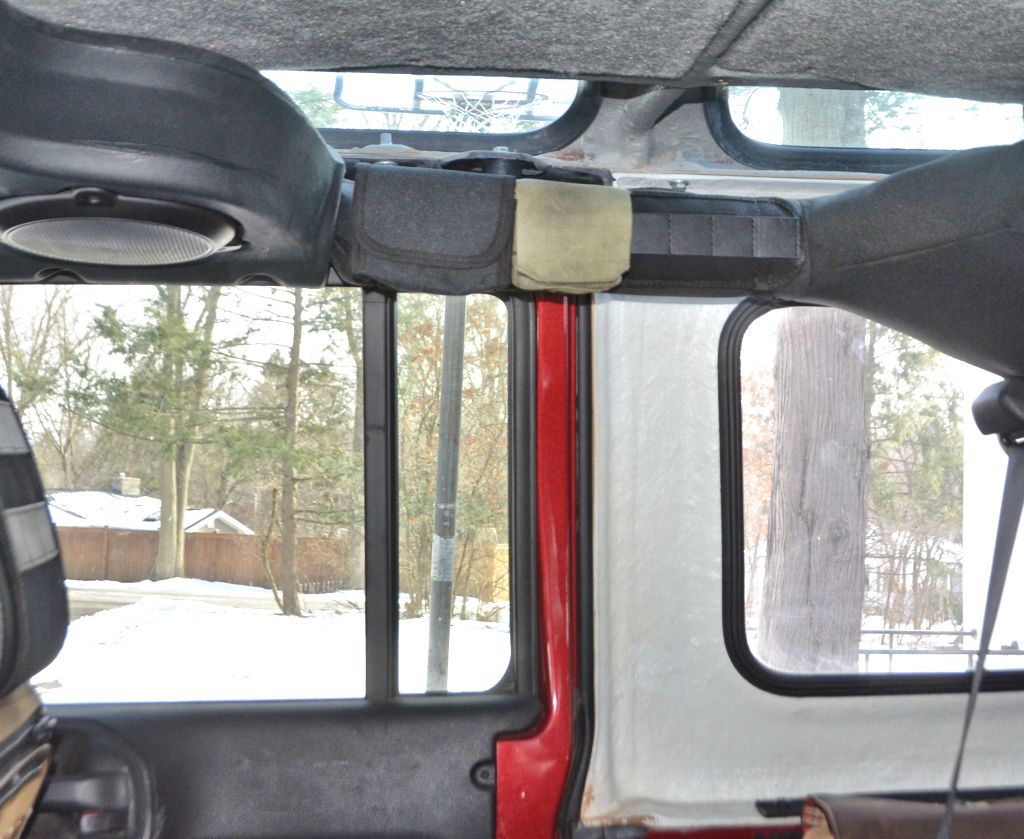 I also made some specifically sized for the LJ, photos of those are in my LJ thread.