I haven't been doing real expeditions this year so it's been a while since I've had the Trail Kitchen in the Jeep but lately I have been using my fridge in the Jeep without the full kitchen and I decided it was time to replace the original prototype power panel I made several years ago with something a little nicer. I made one this morning: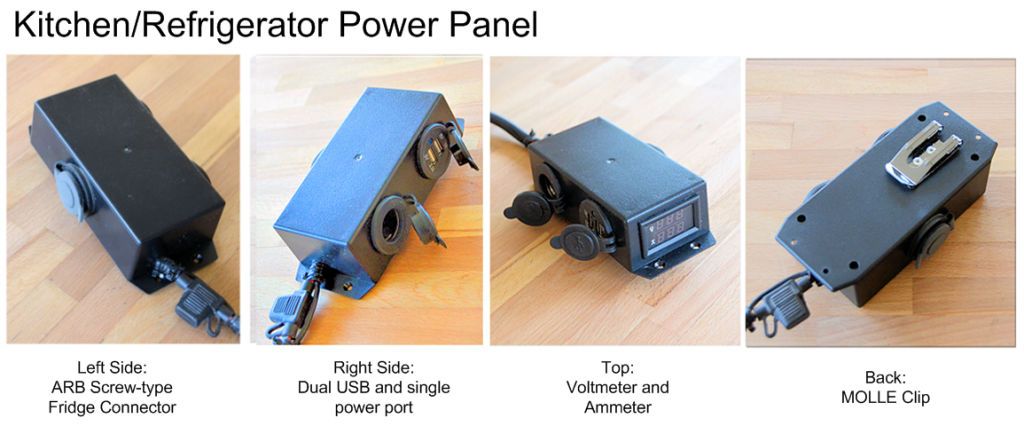 It's in a small plastic enclosure and it has the same capabilities as my original, what I did was swap over all of the components from the original to the new plastic box. On one side it has an ARB the screw-type fridge connector I installed a month or so ago to replace the sometimes unreliable "cigar lighter" style plug. On the other side it's got dual USB outlets and a cigar lighter style power port and on the top if a voltmeter/ammeter combo. The plastic enclosure I used has mounting ears so it could be mounted directly to some flat surface, but I also added a belt clip to the back so it can hang on a Molle grid or other convenient lip.
It hangs nicely on the battery cover I made a few months back out of used soft top fabric...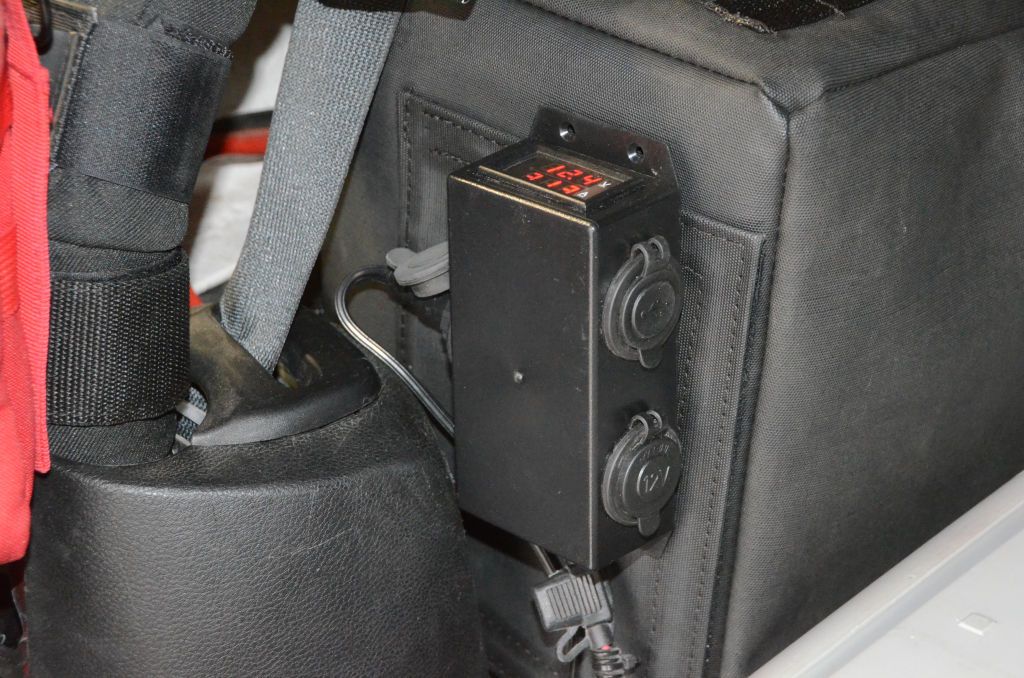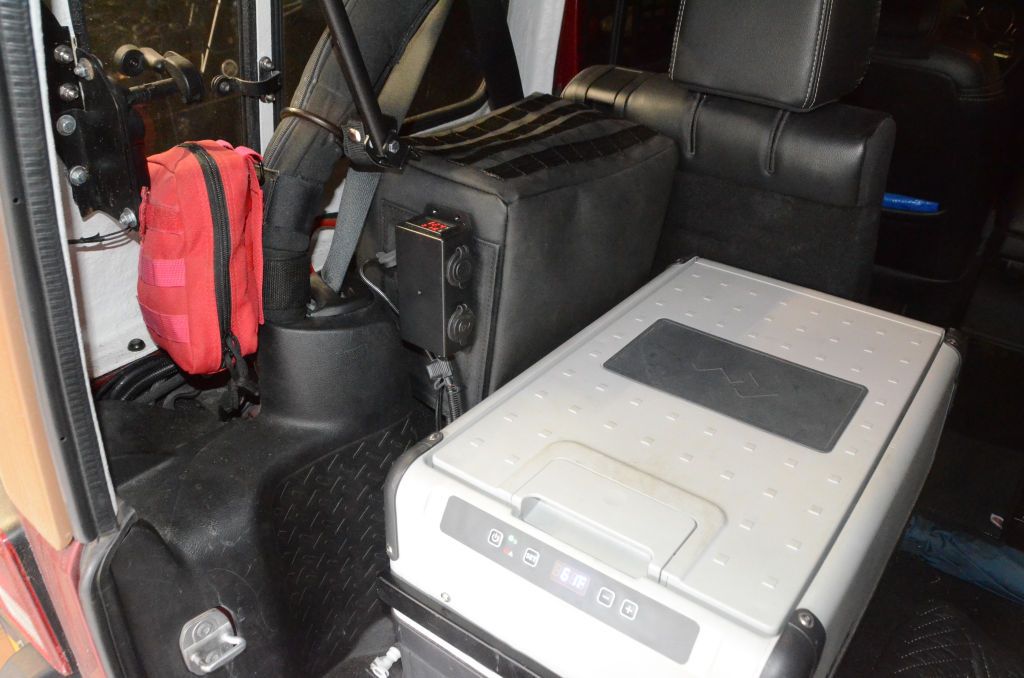 All of the components of this new panel are easily sourced and wired together so this is something a DIY-er should be able to make without too much trouble.
When the Trail Kitchen is in the Jeep I'll unplug this panel and use the power panel that's part of the Trail Kitchen but when I use just the fridge I'll use this new one.