Speaking of small towns, Elkhart, Indiana is much the same way - there's a complete ecosystem of small manufacturing companies there supporting the RV industry and most of them are more than willing to try new things. Like the cargo windows I'm working on with an Elkhart RV window company - I had a call with them yesterday about the special requirements I'd like to incorporate in the windows for the Jeep and they were very willing to do special things.
Or MORryde, they're about a $100 million company but the people I work with there behave like small town people - always willing to do something special.
Speaking of MORryde, you've seen lots of photos of my Trail Kitchen in this thread over the past two years. I designed it with an integrated drawer on a dual extension slide under the fridge intended for the use of a small single-burner stove, which is what I use on the trail. MORryde did a great implementation of the design; this photo is from the SEMA show in November:
Some people asked for support for a larger two-burner stove on its own slide-out, and MORryde was happy to accomodate that - they has just released a version with a large stove tray instead of the drawer: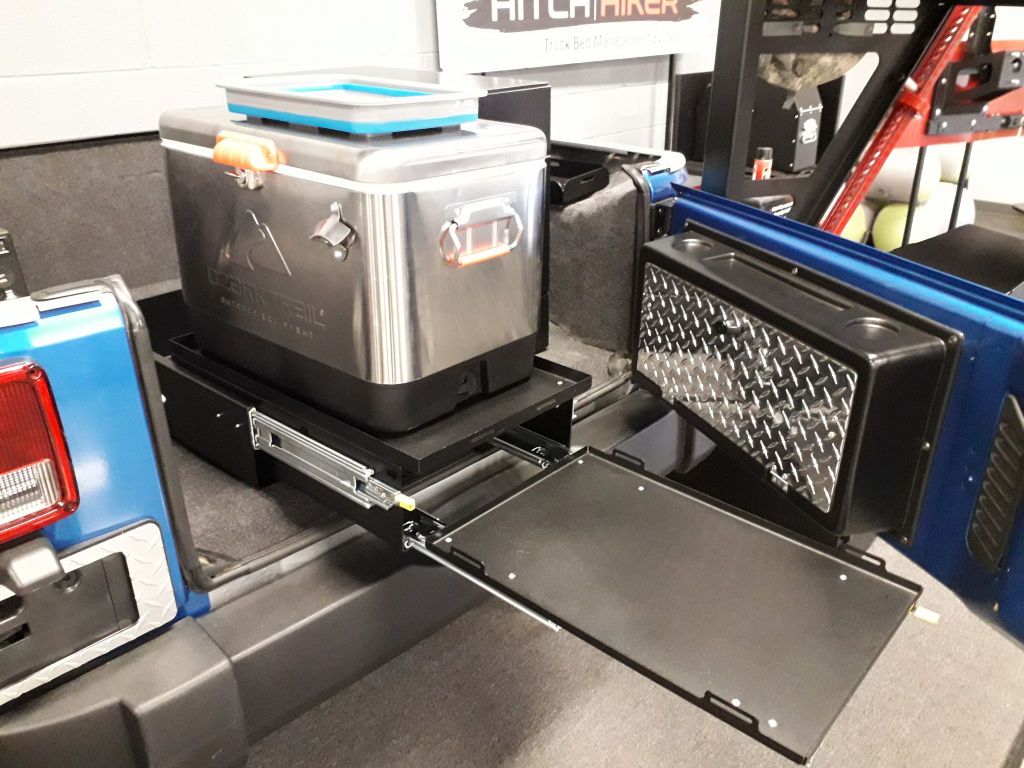 They tell me it'll retail for about $100 less than the original kitchen design with the drawer. It accepts many of the original Trail Kitchen options such as the side Molle/Rotopax panel and the clip-on side table.