This will be the official build thread for our XJ.
I've enjoyed reading the build threads of others so much that I decided to share with everyone the labor of love, hate and broken bleeding knuckles I have endured for over twelve years in dealing with my XJ.
My first wife and I purchased the XJ brand new right off the lot in Anchorage, Alaska in August 1997. We had a growing family and were at max capacity with two car seats crammed into the back of our family car... the 1990 YJ. So being the Jeep folk that we were, we quickly decided on a Cherokee. What sold us on the Cherokee wasn't the few added cubic feet of cargo area, but the test drive the dealer took us on. It was awesome...
We were still pretty young and dumb so we quickly signed up for the first deal they slapped in front of us. Something like 15% APR for 72 months. They got us good, but it didn't matter because we were still Jeep owners.
I've got a few years of catching up to do so bear with me! Unfortunately, over the years I've lost more build pics than I've managed to keep. As the build gets caught up I will attempt to lean forward with the build.
Anyhoo, here are a couple pics to get this thread underway: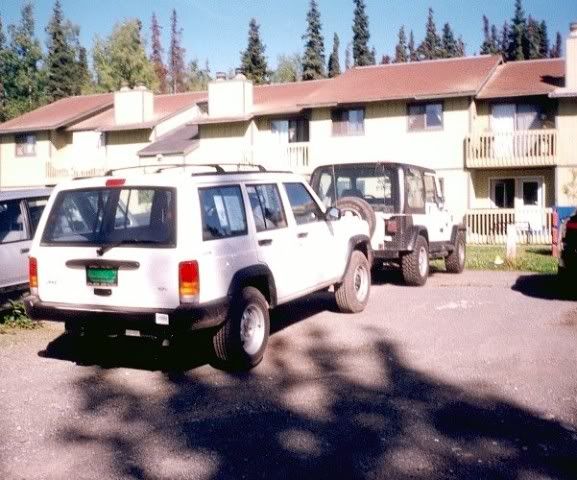 (Above) The oldest photo of the XJ in existence (it still has the dealer sticker in the window!)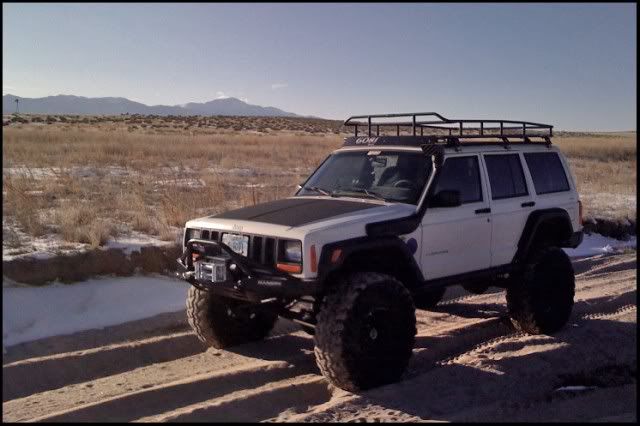 (Above) The most recent pic, as of 20091224 [38° 48.528'N 104° 33.721'W]
Last edited: