Sometimes we have too much time on our hands, too many websites to peruse, and way too many friends who have some really cool stuff. An idea forms, even when you have things that are adequate, and the snowball starts. This thread is part build of the Tacoma, but more about the final addition of the FWC.
I've always liked Toyota Tacomas, and I was certain a double cab was what I wanted. I had a Jeep JK, and I had outfitted it with an Ursa Minor J30 top, as well as, I had a SoCal teardrop trailer I was outfitting for the rigors of off-road use, but the gremlins that plagued the Jeep soured me along the way.
A trip to the Toyota dealer, and a brand new 2013 pyrite mica colored DC was mine.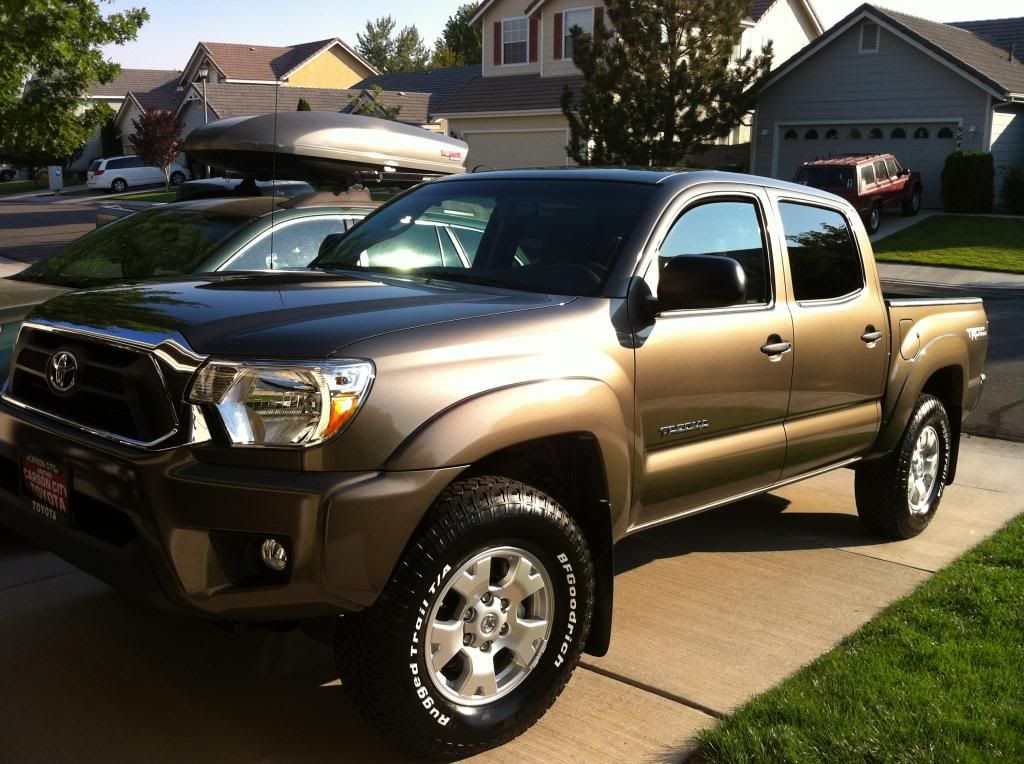 I'll save the suspense (and wading through posts) to show the "end" (is there really such a thing) result.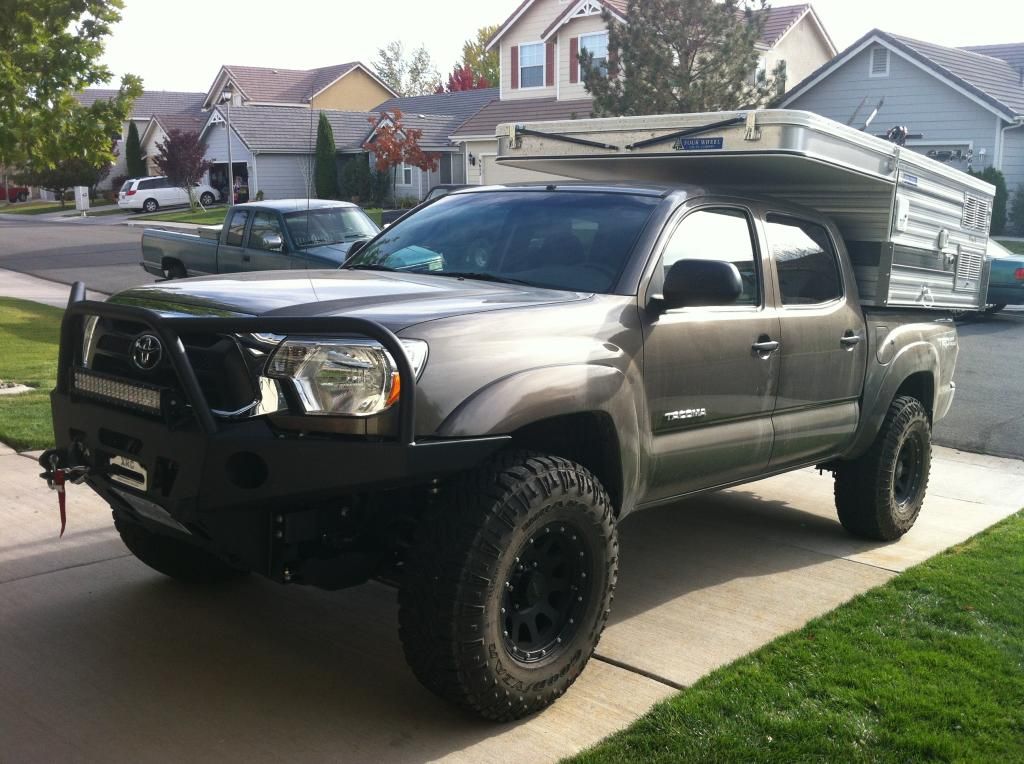 The following will give some details, and pics, of how it got from "there to here"...