Well here we go. I've introduced myself but never had a proper thread on the Portal. I'm Joe. I own a small dealership in Northwest Arkansas. I specialize in 80s and 90s sports cars. Other than that I do a lot of OBS and down Fords. I have very ecclectic tastes. I'm a huge Merkur guy and own one of only a few shops in the country that specializes in them. However, I love all things vehicular. I've owned several Heeps, Rovers (including RRC Great Divide Edition #247) and a few Troopers. Fun stuff. One thing I've always wanted to build is an Expo rig. I've gotten close to starting a few times on a few of my Rovers and a Suburban or two I've owned, but I never got around to starting. About 5 years back, my grandfather who's nickname was 'Bucks' (I've never known why exactly. I suppose it has something sarcastic to do with money -haha) died. He was followed a couple of years later by my grandmother. They were a big part of my life. They owned an 87 E350 Falcon RV. They drove it all over the country to visit their grandchildren and see their important events and be a part of their lives. They didn't leave this worl with much of worth, but they left the RV. My uncle tried selling it in Idaho a while to recoup some of their final expenses, but I couldn't let it go to someone outside the family, so here it is: The Bucksmobile.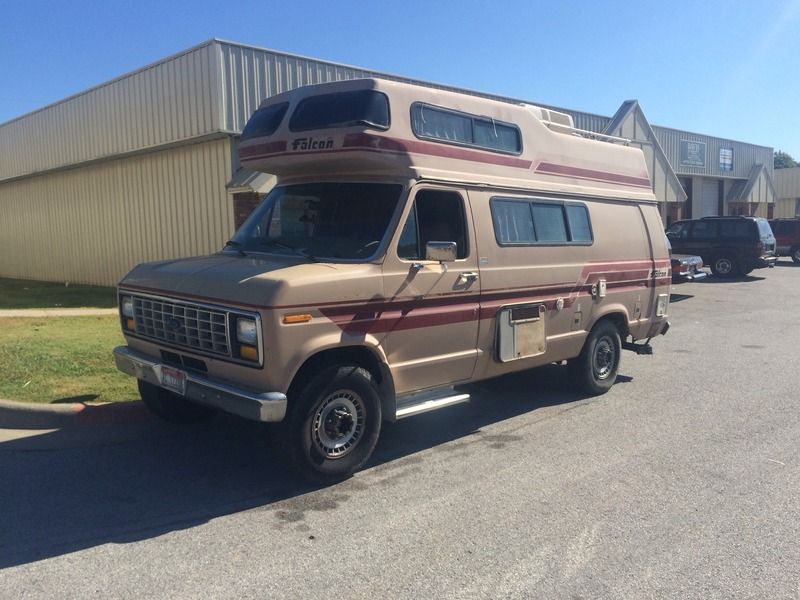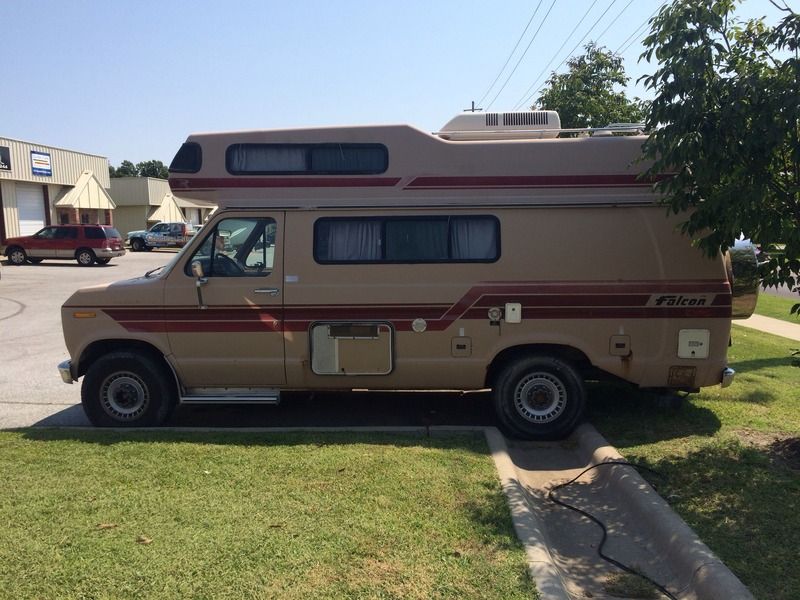 Its a 460 gasser. I've never owned an RV. Don't kniw much about them. This will be a slow build. And a steep learning curve. The plan:
-Tune up, check all the systems, fix whatever isn't working.
-New generator (this one is toast according to my cousin.)
-Replace the rusty doors, do some rust repair here and there.
-4x4 conversion (05 and up control arm/coil spring I hope.)
-Maybe matching dually rear end for stability, or maybe just some good spacers.
-305's?
-Rip out and replace carpet, seats. Reupholster and repanel the entire interior. It's gross.
-Bumpers, winch, rack, spare tire carrier.
-Cheap paint job and some kind of world map vinyl.
Im sure I'll be asking for lots of advice. Thanks!