I woke up yesterday like any other day. A few plans were canceled/postponed so I wasn't sure what I would do for the day. I put some camera gear in a bag and got in my truck. I already had plenty of water and "enough" food to go have a look around, basically always packed somewhat . Beans, rice, Corzo Tequila, tortillas, hot suace,, oatmeal. the basics live in there.
I have heard some of the local mountain passes still had snow and were not passable yet.
Hmm, time to fill up the tanks and go look see...
I ended up putting in a 90 miles with only 3 of those being paved to complete a loop that I have never had a vehicle to explore all within 12 miles of my house.
Boy, how owning an 80 series changes things:sombrero:
I headed up Pearl Pass (in CO) that I heard was still snowed in
[/IMG]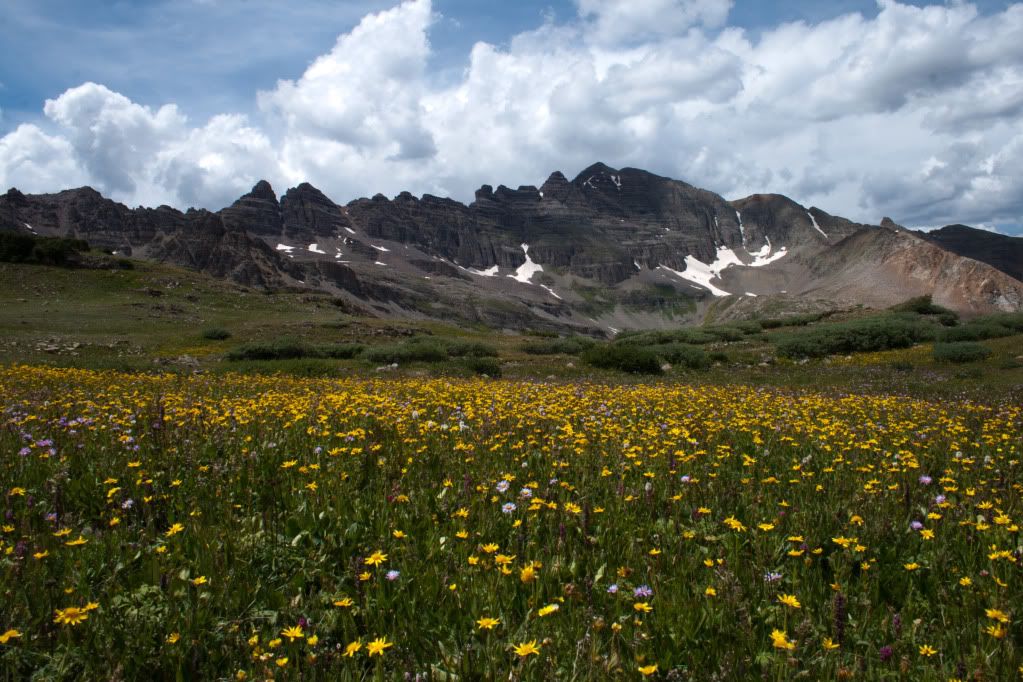 Sure enough there was snow. About a hundred yards to the other side. It was a gully with a road bed built though so you dont want to wander off the road bed on this snow bank. I saw a few moto tracks but no signs of 4x. I figured I'd see what happens. It was slightly up hill and took a dozen or so (full locked) attempts. All was good. didn't sink much and didn't get stuck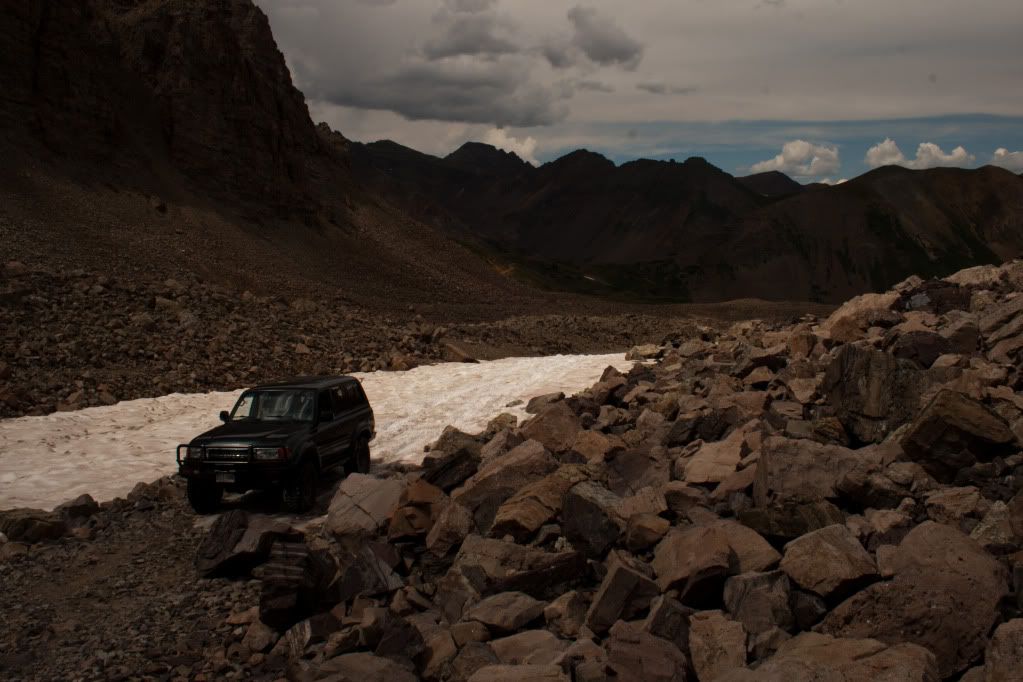 I then ran into a jeep club that said "if you don't like 40* leans with snow, I wouldn't go over the top" I said "ah, you guys just did, right?"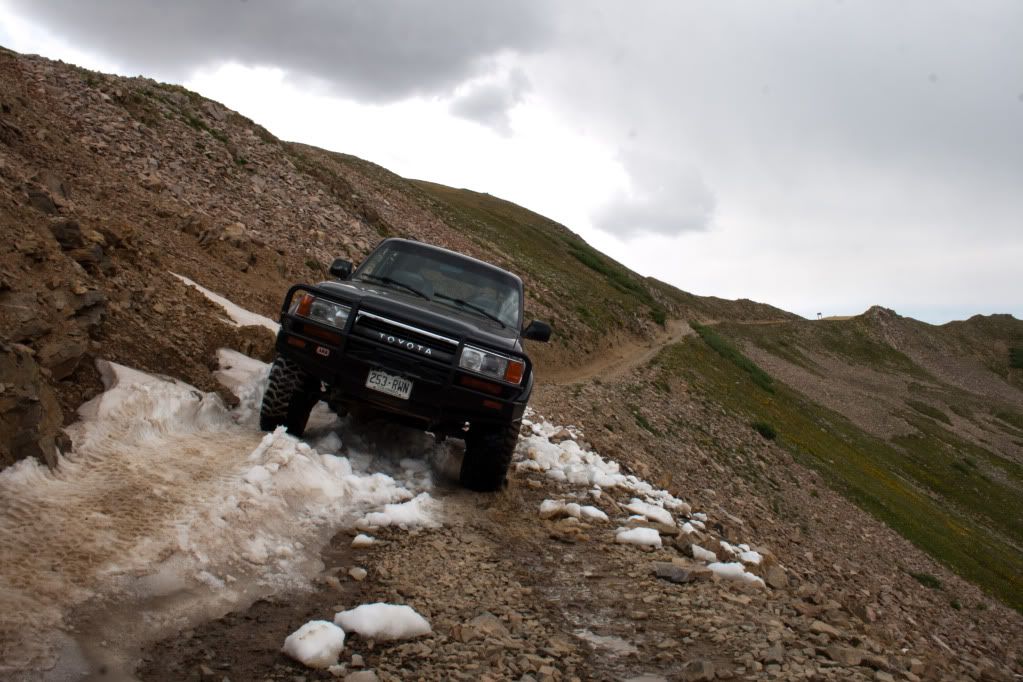 Not so bad.
Look on the bright side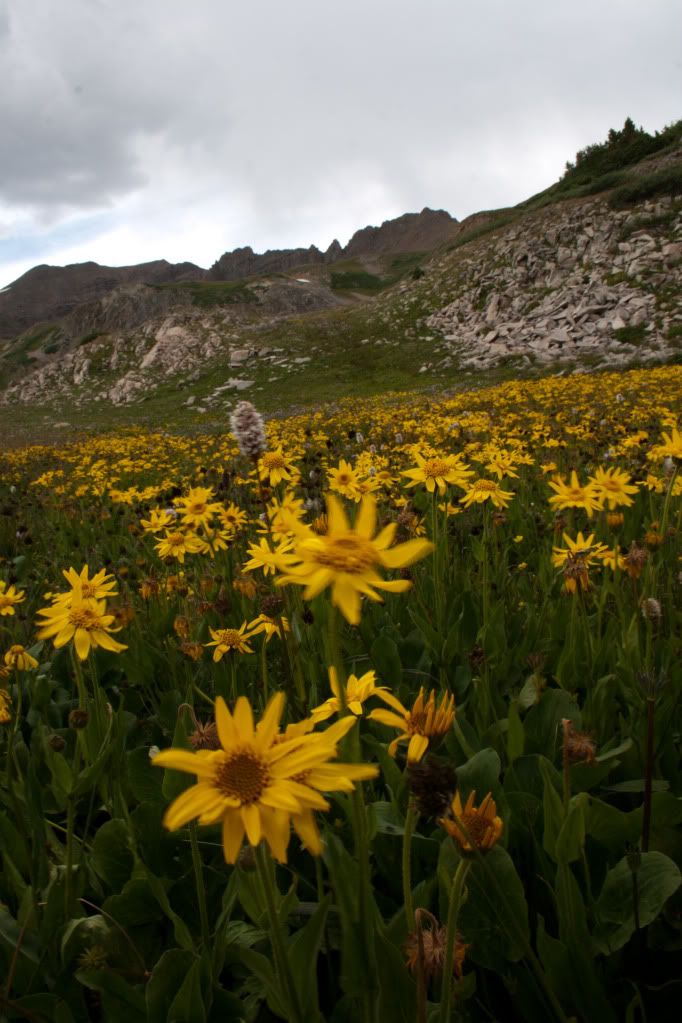 There has always been this allure about Pearl Pass. Mostly because I haven't had a truck to drive some of the more "tech" spots. Mostly just pretty flowers though