SOLD: 2014 Jeep Wrangler Unlimited Rubicon
51,XXX miles

Price: $35,850

Location: Park City, UT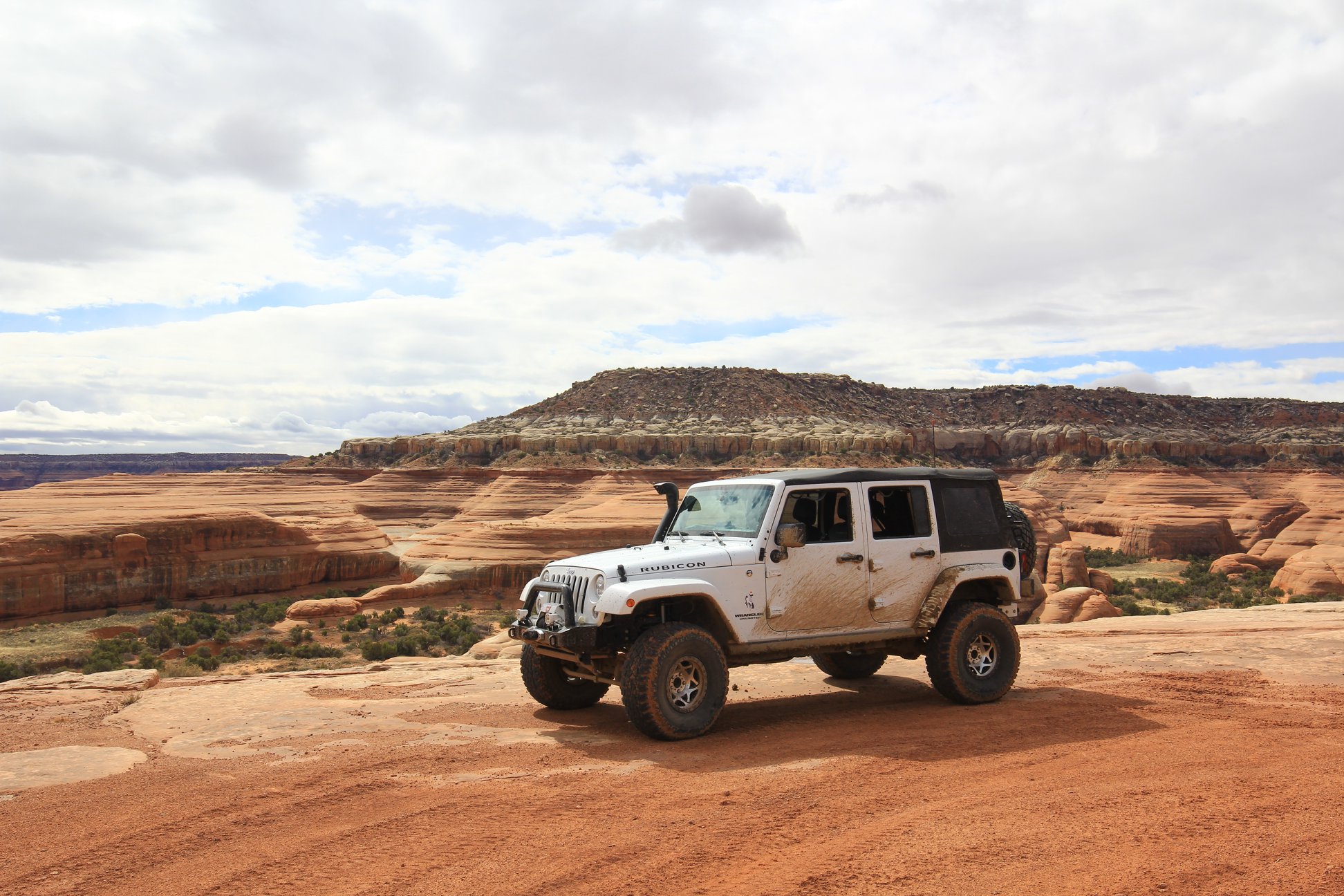 Description:
I am selling my JK after six years of wonderful adventures. My wife and I are getting really into sailing, and have come to a point that we want to get the value out of this rig to fuel our new adventures. It was not an easy decision to come to, as the Jeep has become part of the family but we have arrived here.
This is a turnkey expedition and backcountry adventure vehicle that is in perfect mechanical condition. I would not hesitate to get in this Jeep and drive any distance or place in its current condition. (In fact it will be taking another lap through southern UT this weekend). We have driven it to many far-off places in the southwest and it has always performed flawlessly. All of the modifications are of the upmost quality, and all work well together so well to make this a great JK both on and off the highway.
The Jeep has always been garage kept, and never driven on winter roads or in the salt. Though this vehicle has been taken off road, it has never been wheeled hard or beat on. My personal philosophy while driving off road is if the vehicle can't walk easily over or through an obstacle, then we weren't going to do it. This was especially important because I am almost always solo, and had to take care of the vehicle at all times to make sure I could make it home.
Build thread
HERE
Has heated / leather seat option. Soft top only.
Modifications:
JW Speaker Headlight Conversion
Synergy 4" Coils F/R
Synergy Front Track Bar Bracket
Teraflex 1" Coil Spacers F/R
Teraflex Monster Front Track Bar
Synergy High-Steer
Fox 2.0 Remote Resi w/ Compression Adjusters - #70 Rebound Tune, Custom Compression Tune
Fox ATS Adjustable Steering Stabilizer
Fox IFP hydraulic bumpstops
35 x 12.50 Cooper Discovery ST Maxx
Walker Evans Racing 15" Wheels
ARB front Stubby Bumper
Re-built Warn 9500HSi w/ custom paint - Master Pull Line - Warn Hawse Fairlead
4.56 Nitro Gear R&P Swap
Tom Woods front 1310 Driveshaft
ARB Twin Compressor on MORE Mounting Bracket w/ Remote Line to Front Bumper
Welded ACE Engineering C-Gussets and LCA Skid Plates to front Dana 44
EVO Front Axle Truss
ARB Diff Covers F/R
ARB Safari Snorkel
Baja Designs Squadron Pro Lights
Carolina Metal Masters JK Grab Bar
Infinity Front Tweeters / Dynamat in Speaker Enclosures
Angry Offroad Paracord Grab Handles
Daystar Hood Wranglers
Off Road Evolution Rockstar Skids
AEV Geometry Correction Brackets
Outback Adventure Tailgater - rear door lunch table
Rear interior racks - can't remember mfr
Rear hard flooring kit - can't remember mfr
Canvasback rear seat covers and "trench" covers
Front windows professionally tinted with a ceramic film
Known Problems: Minor (dime sized) dent in rear quarter panel. Minor scuffs on rear door interior panels. Mechanically flawless.
Please feel free to contact me with any questions, a test drive, picture requests, etc.
Last edited: