We are selling our Tacoma so our trusted FWC Finch must be sold as well.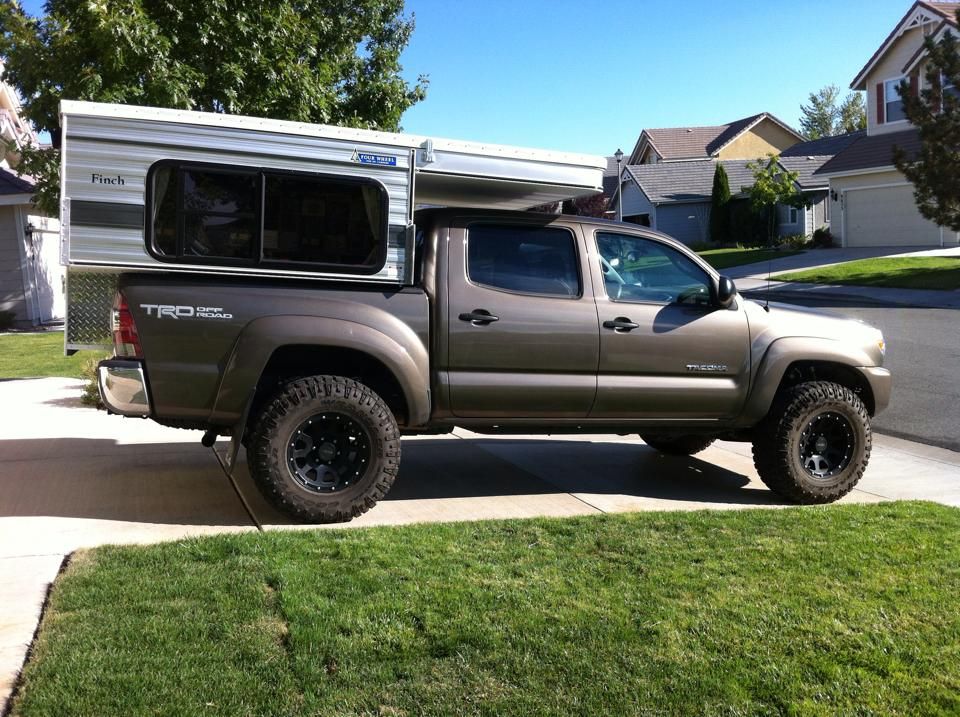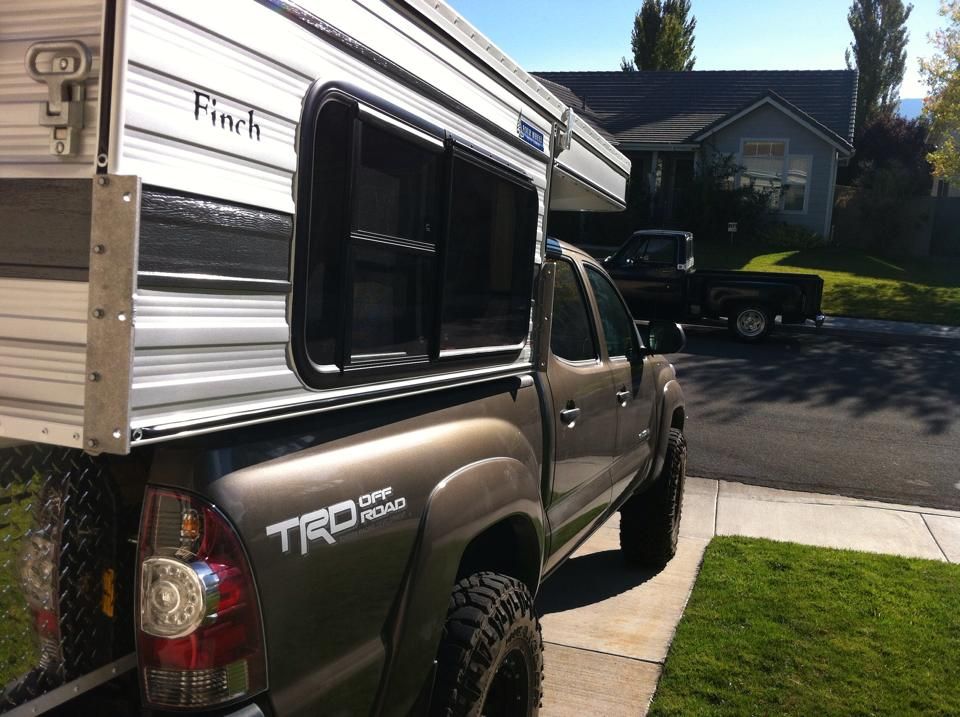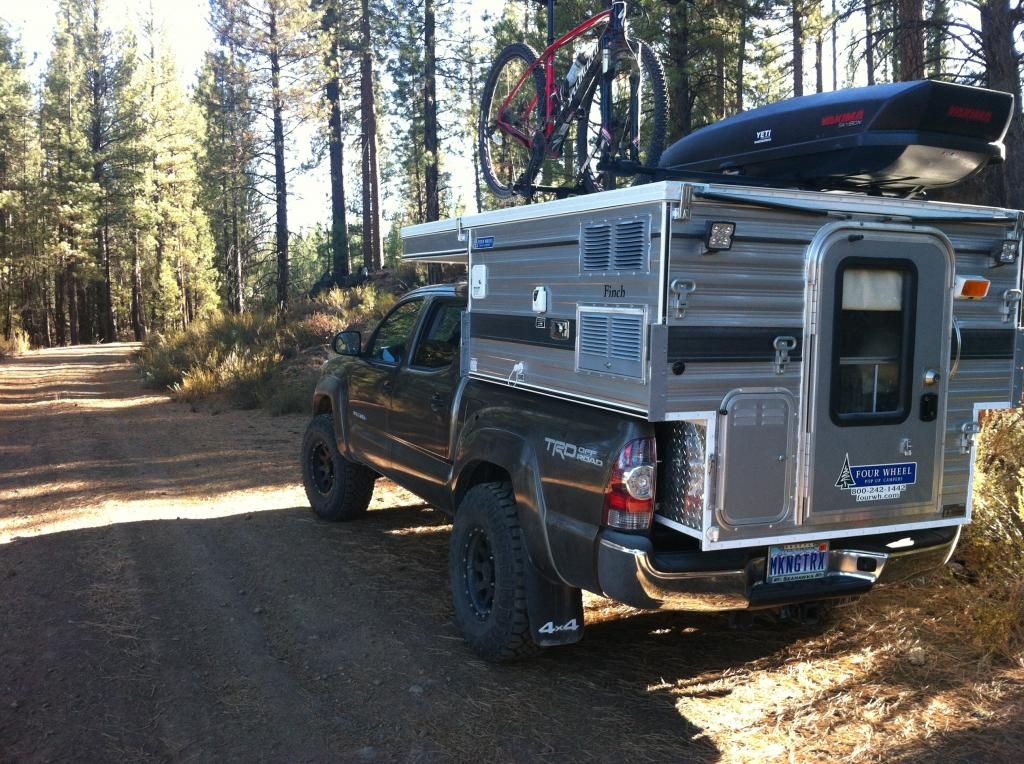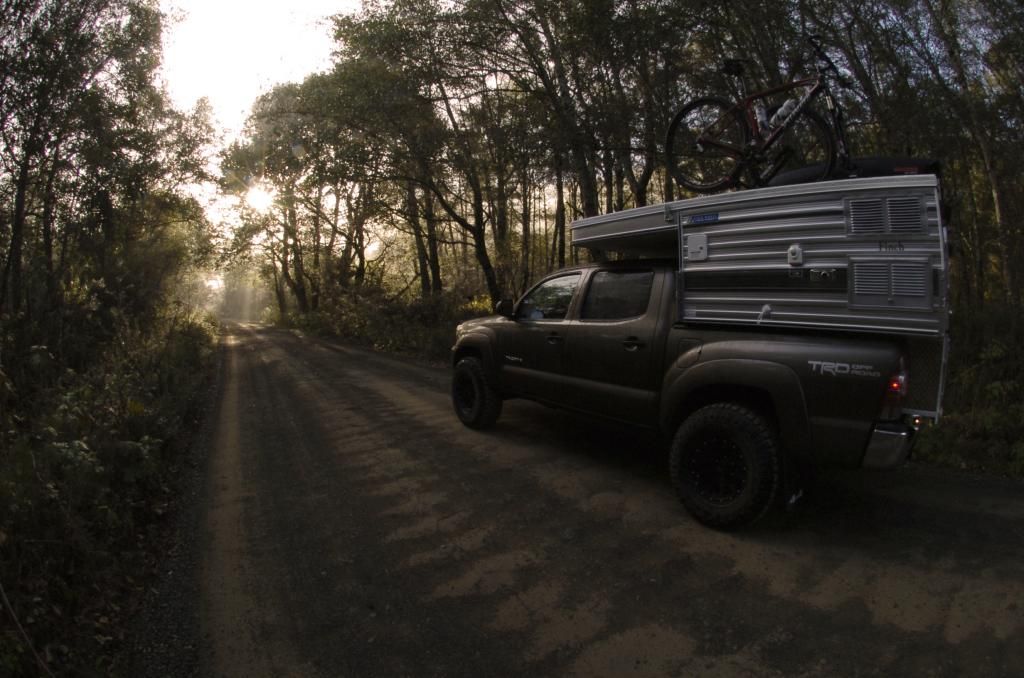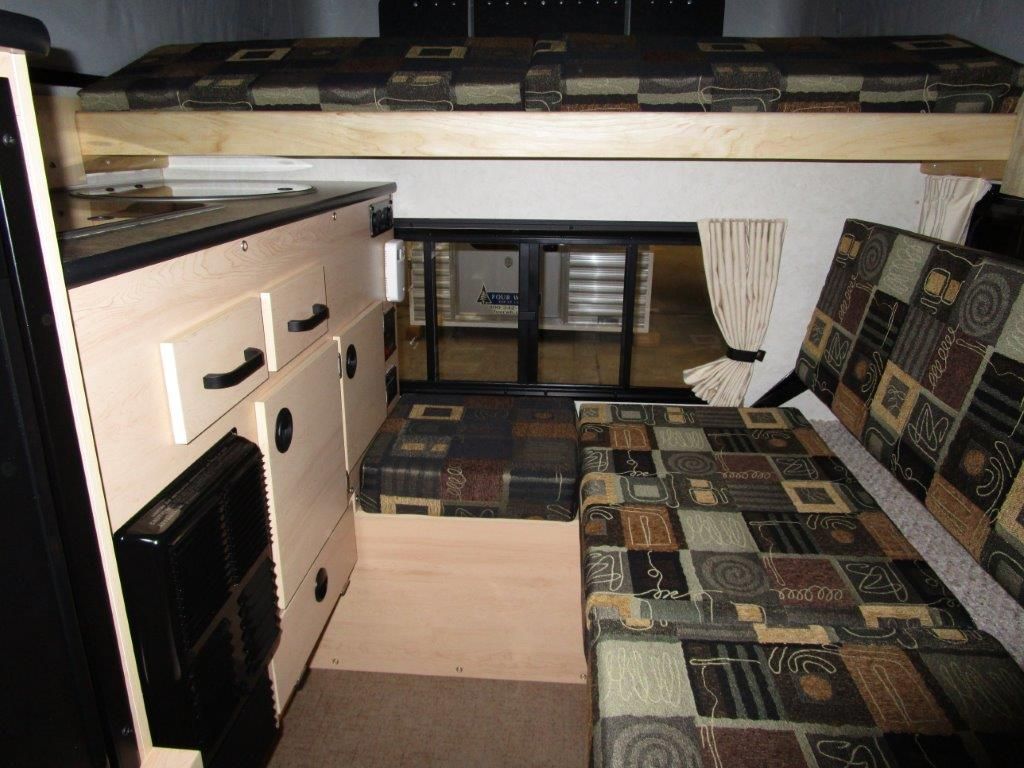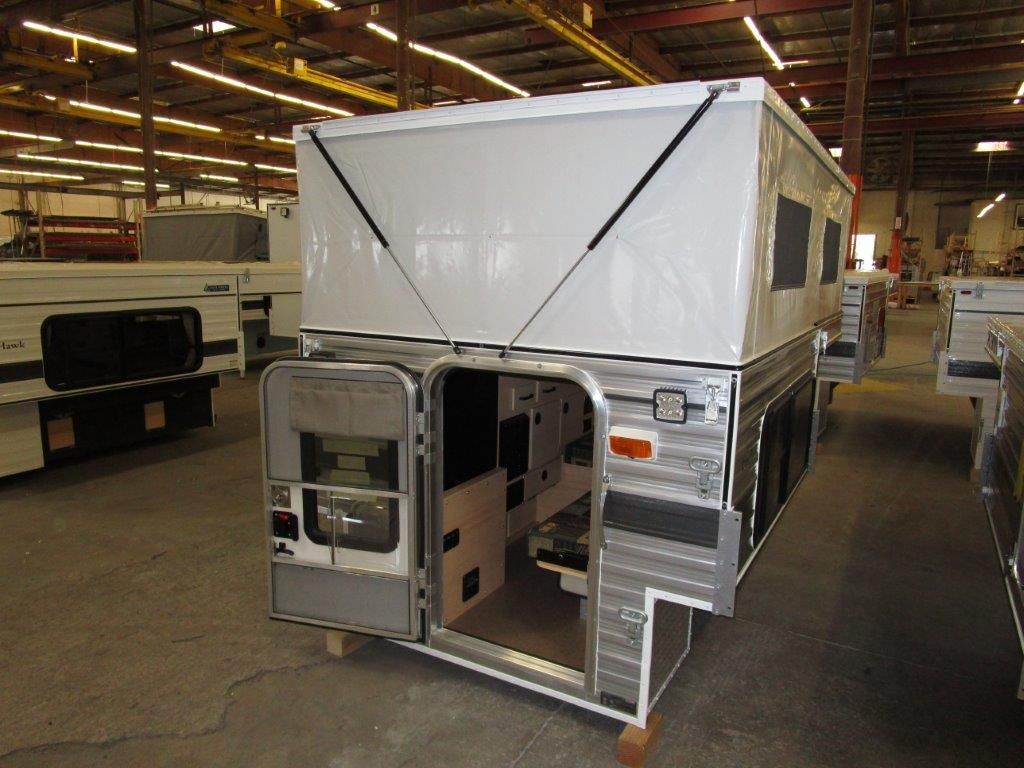 We had $6200 in upgrades to the base model. These are: mechanical jacks w/aluminum extensions on the front, solar wiring w/plug on back wall, 65 liter 2 way refrigerator/freezer, forced air furnace w/thermostat, fantastic fan, front opening window, Yakima tracks w/3 mounting nut sets, rear wall steps on both sides of the door, rear LED floodlights, thermal pack, Silver Spur exterior, flush mounted sink and stove, auxiliary battery w/wiring/separator/battery, and gas strut assists front and rear.
The interior has the fold over bench that works well for lounging but also good for extra bed and sleeping inside if you don't want to pop up the top. Queen size pullout bed. Storage under bench. Two nice sized cabinets for food/cookware and two drawers for silverware etc. there is another two section storage cabinet above the bench as well as a good open storage area behind the bench seat.
We can certainly fit a weeks worth of clothing/accessories for two and enough food to go 4+ days without re-supply (more or less depending on your food choices). The freezer actually keeps stuff frozen and can hold 2-3 nights of meat for two (this is in addition to the 4 or so days of food in the refrigerator).
The camper comes with the interior tie downs for the short bed Tacoma so you don't have to use exterior tie downs.
Asking $15,500.00. If interested PM me, e-mail
roubaixfan@charter.net
, or call or text 775-223-1947. John
Last edited: