I am selling my 2005 Ural Gear Up 2WD 750cc motorcycle with sidecar. Green camo color. I purchased it as an adventure project to travel with my wife and dog, but other expenses have cut the project short. Structurally this bike is in very good shape. It has 18531 kilometers (approx. 11514 miles) on it. The bike is a 4 speed with a reverse gear. There is a parking brake, center stand, complete tool kit, shovel, gas can w/holder, sidecar passenger camo tonneau cover, and a complete spare wheel. I have installed a new starter, new spark plugs, new fuel filters, and have changed all the fluids. The bike was upgraded to the Ducati ignition. Additionally, the bike comes with a removable surf board/paddle board rack system.
I have had the bike running, and the engine appears to be quite strong, but since I replaced the bad starter, I have come across an electrical issue that I cannot diagnose. I'm sure this is something someone mechanically inclined can easily handle.
Not much on these bikes have changed over the years. At $3,950, OBO, this bike has great potential at hopefully a reasonable price. Replacement parts (or upgrades) can be easily obtained through Ural's USA distributor in Washington State. Have clean Nevada title in hand.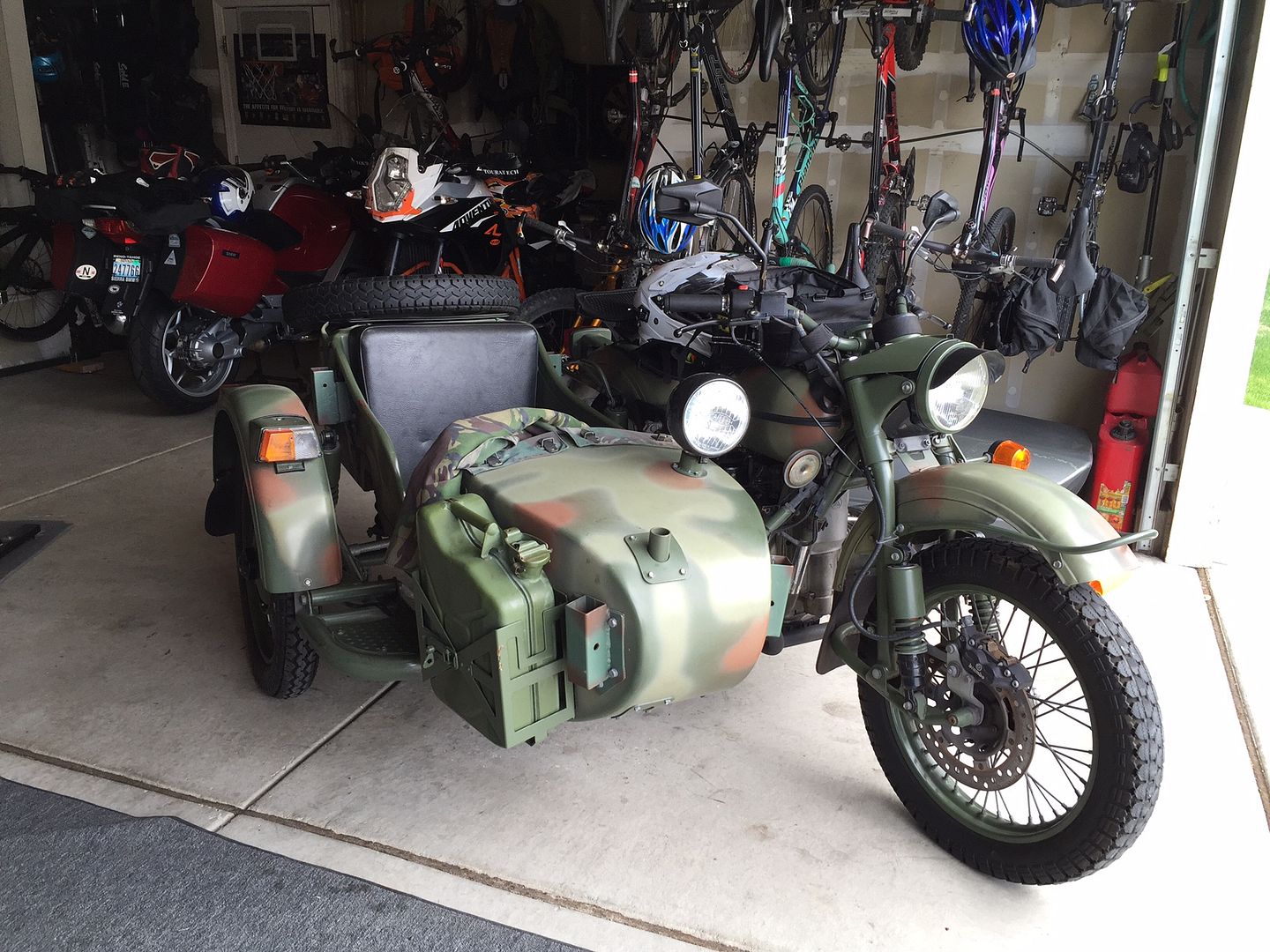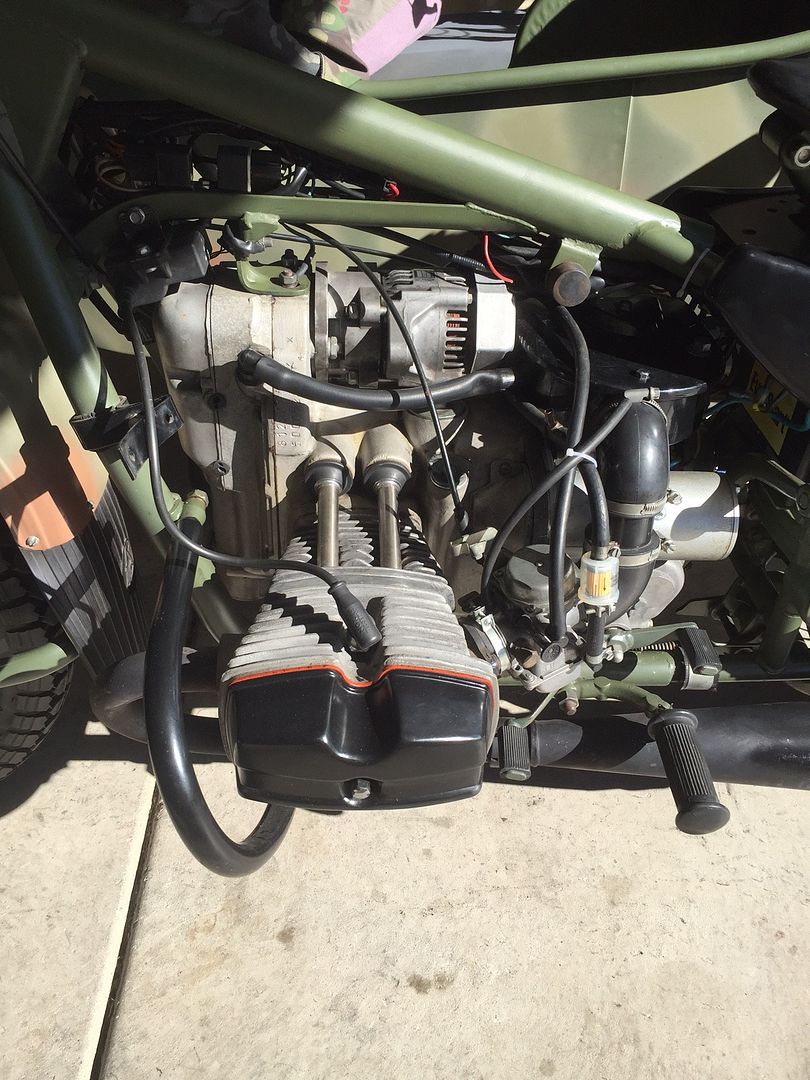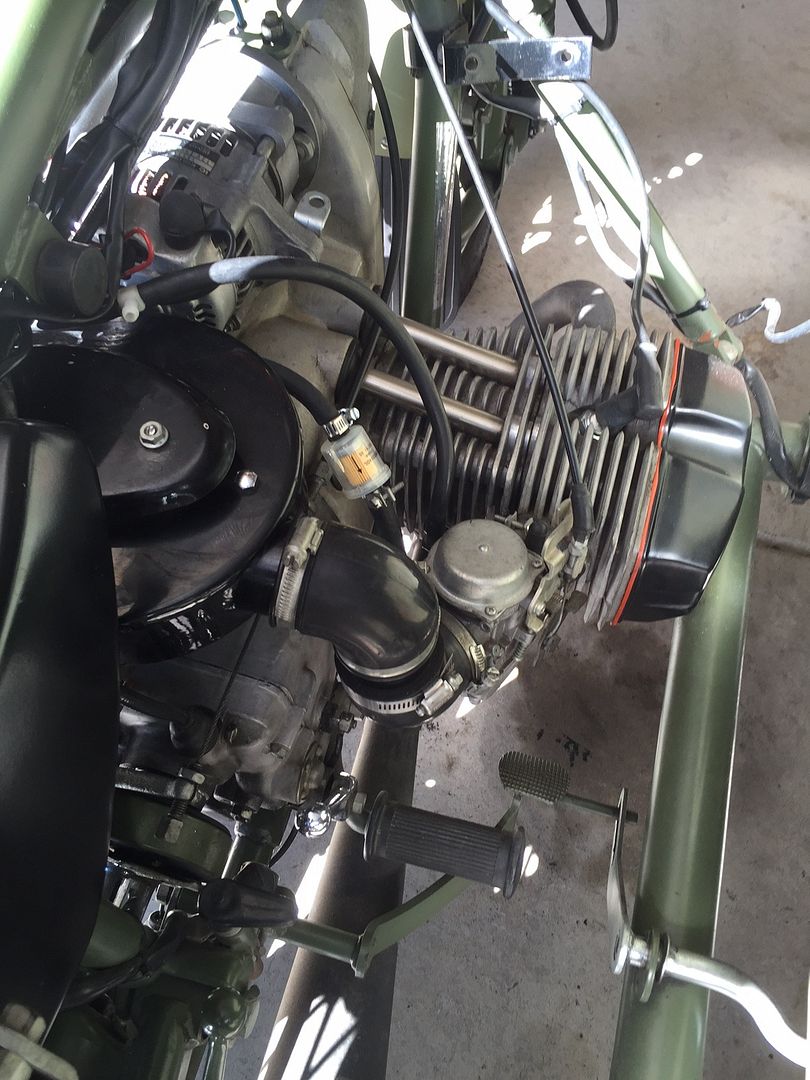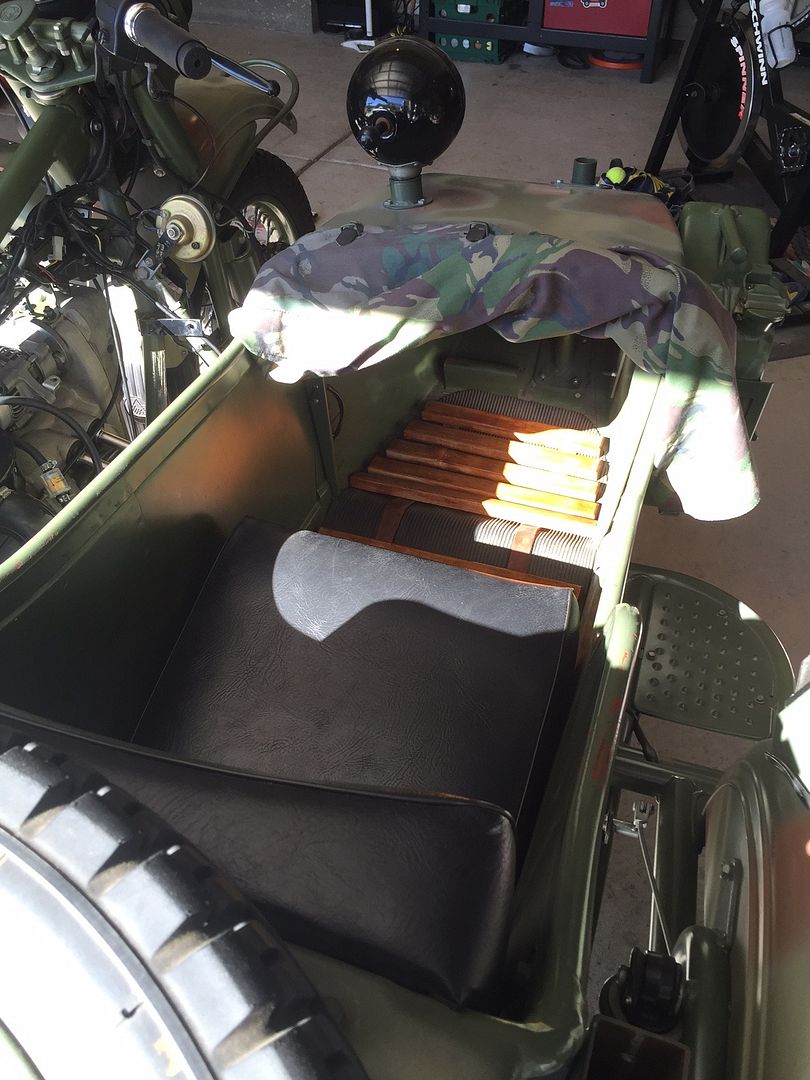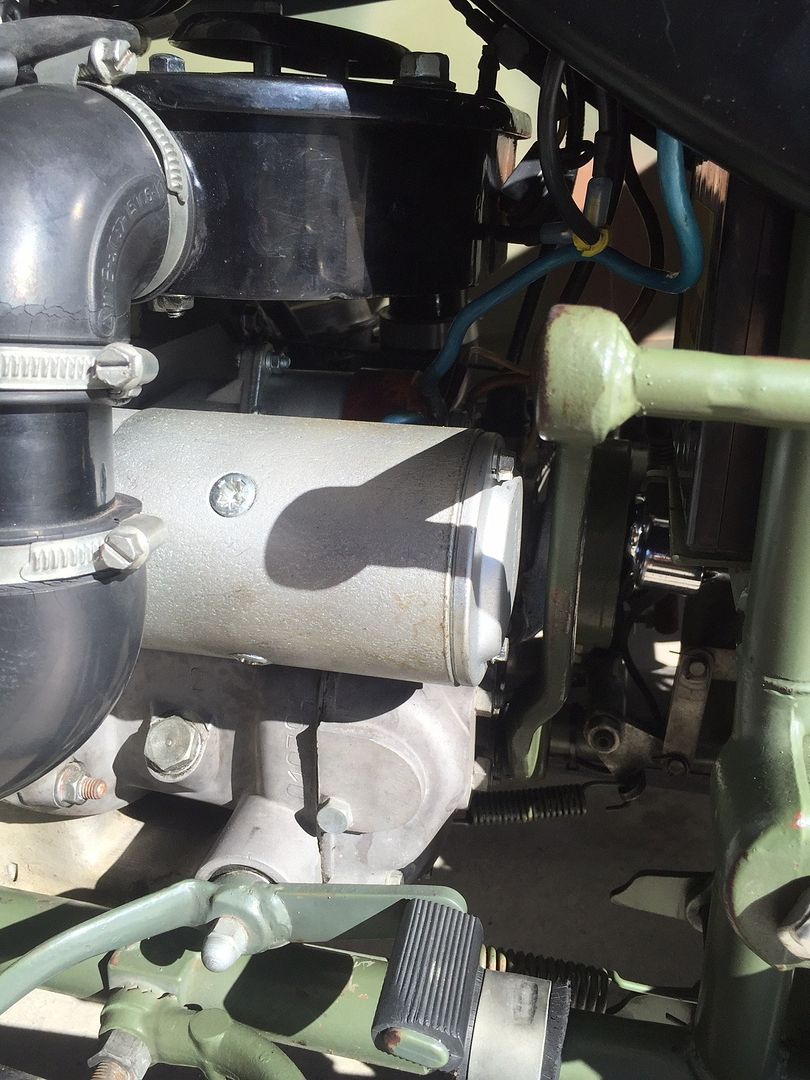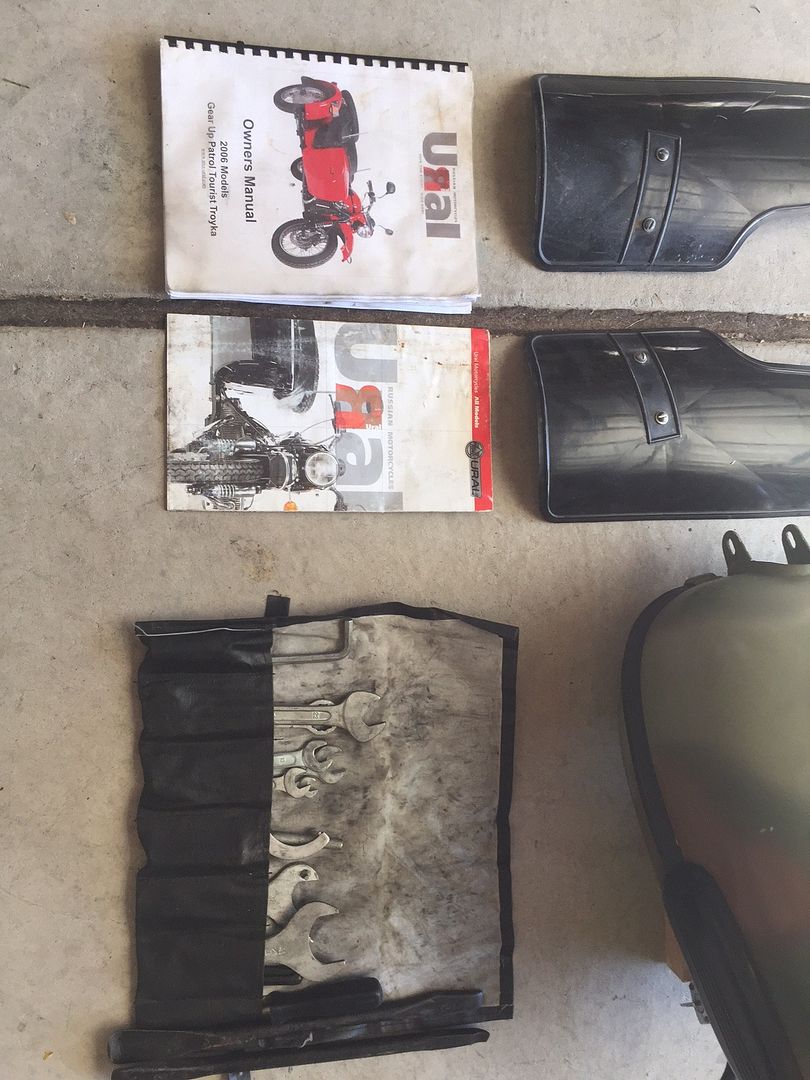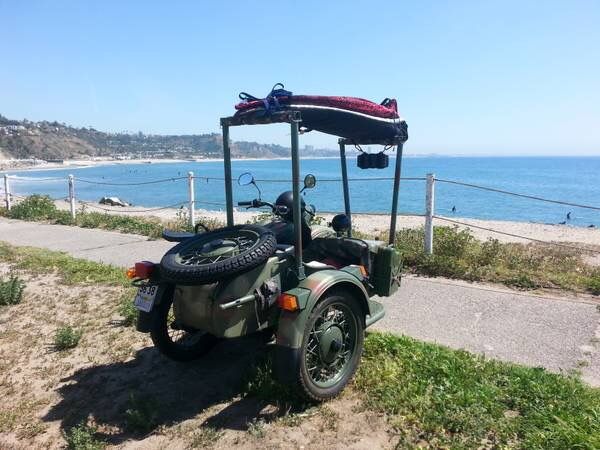 If interested PM me, or contact me by e-mail -
roubaixfan@yahoo.com
or by phone 775-223-1947
Last edited: