I have run APRS for awhile and have used it for tracking and sending messages to other APRS users and sending packets through the International Space Station, and while I have known that APRS was capable of sending SMS text and emails I had not looked into it until recently.
APRSdroid is what I use and it has a simple interface so I will show below how to do both SMS and email.
This does require the user to be a licensed amateur radio operator and to be within a couple of digipeater hops of an I-gate.
SMS Text sent from RF:
Your APRS radio should be on and your phone/tablet connected with APRSdroid running.
Messages are sent to "Callsign" SMSGTE.
The "Message Text" includes the phone number you are sending the message to and the message you want to send. All of this is limited to 67 characters, including the phone # so an Alias can be set up. That's worse than Twitter, speaking of Twitter you can post from APRS to Twitter. I am not a Tweeter so I won't include the how to though it will be found in one of the links below.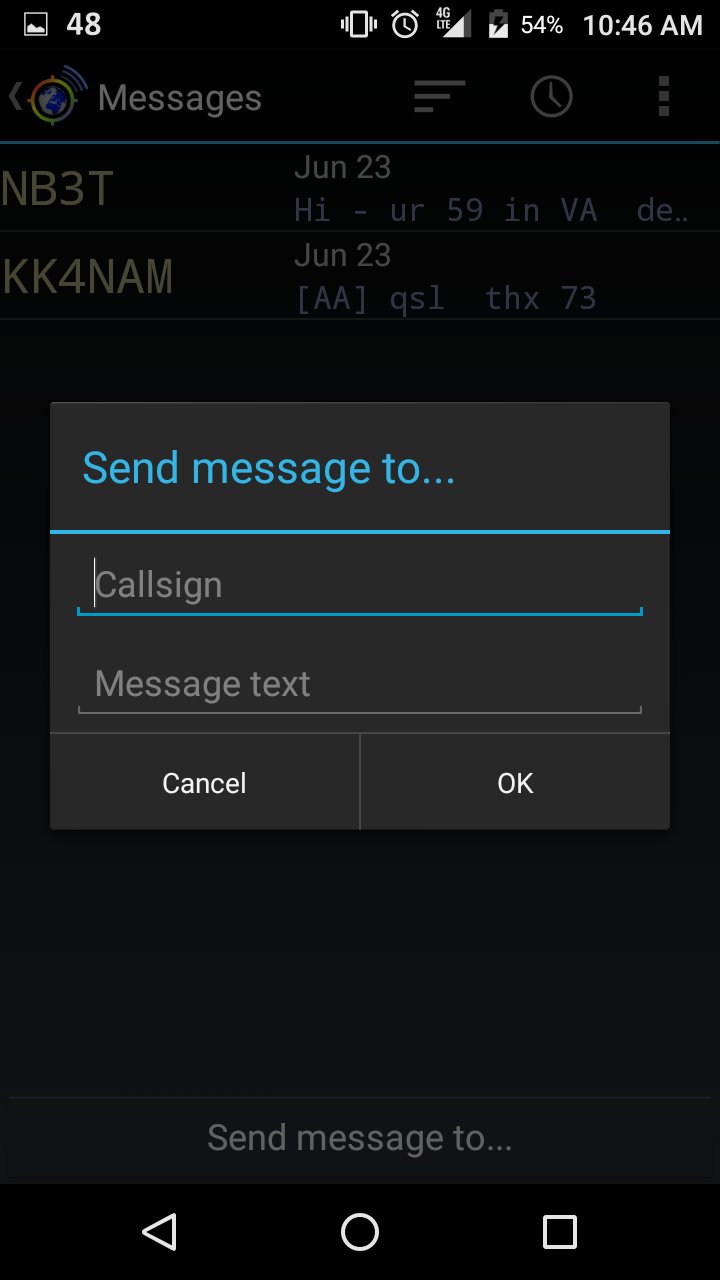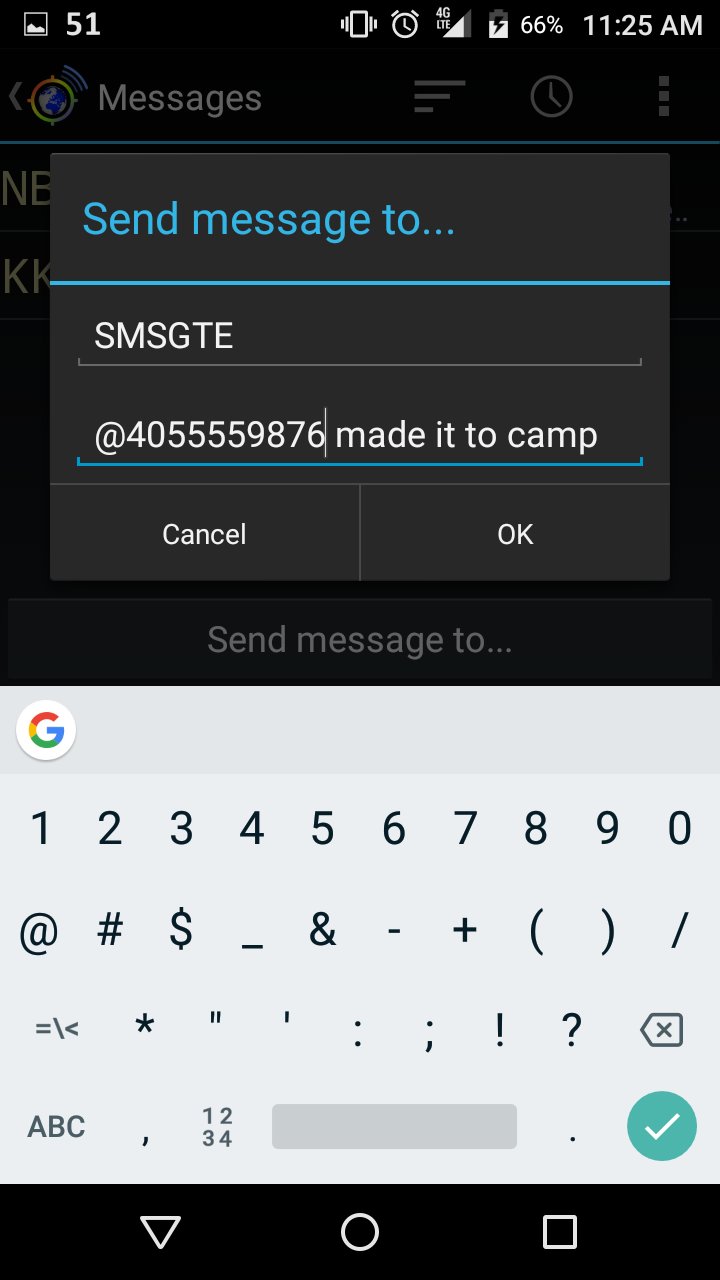 ALIAS:
To create an Alias you first have to create a log in by simply sending a message to SMSGTE from APRSdroid with the message of #mynumber add (insert your number).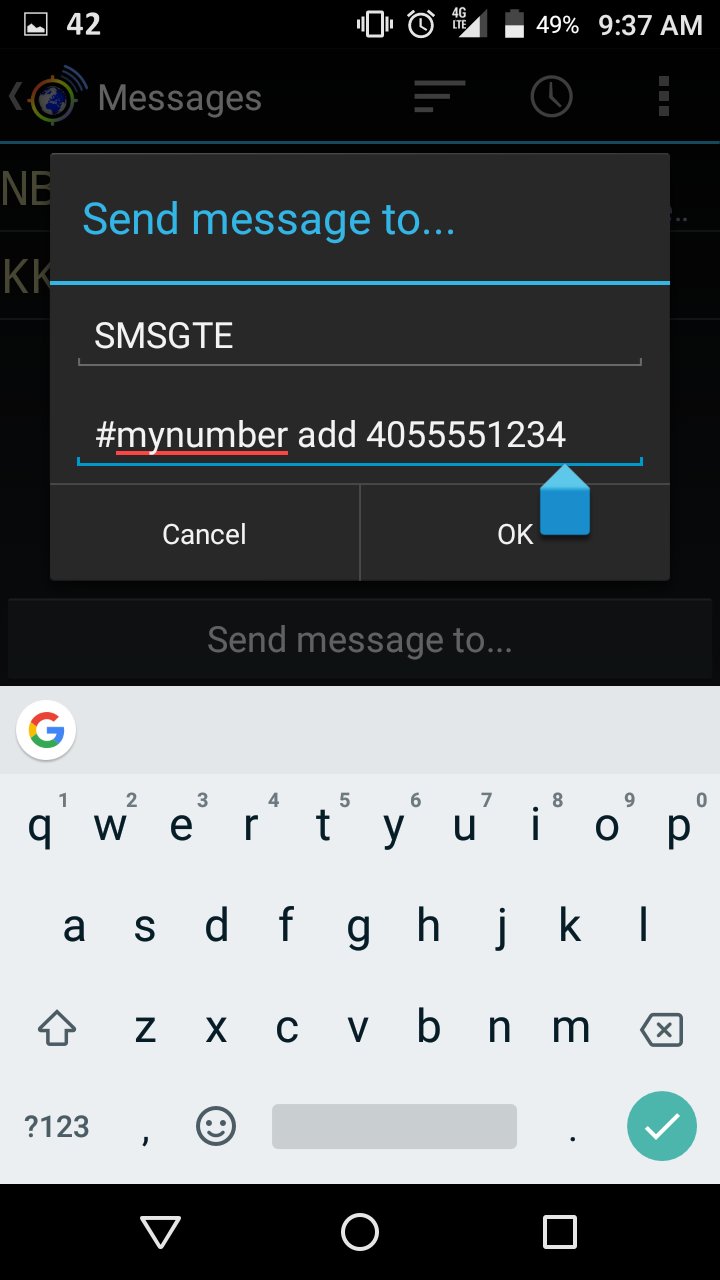 You will get a confirmation message on APRS confirming your number is now associated with your callsign.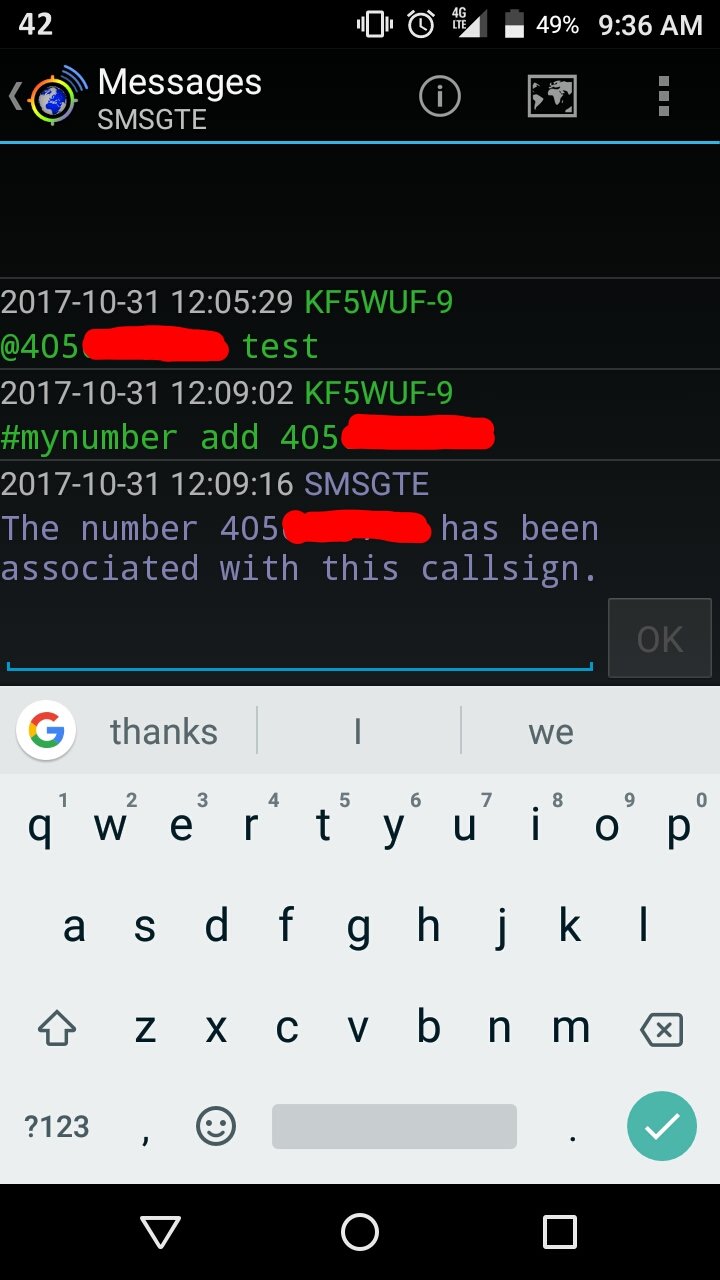 You can now set up a password from your cell phone by first sending yourself an text from APRS. You will receive a text from the unlisted SMSGTE phone number. You simply reply to the text with #password set (insert password).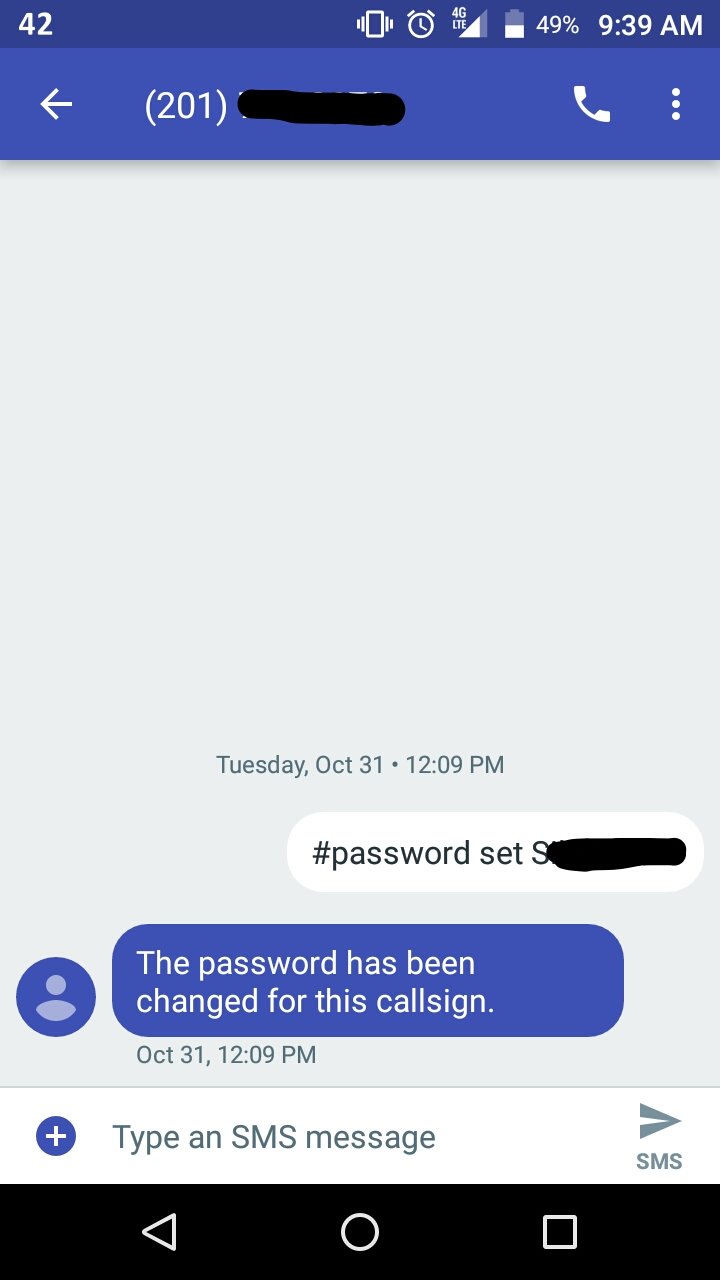 Once you have done this you can go to
http://smsgte.wixsite.com/smsgte/alias-manager
You can set up Alias via your phone as well and the links I will provide at the end of this will have more info to do that, but frankly it was just easier to go to the web and do it.
Go to the blue box on the left, complete the form and info and add (or delete).
Though on APRS your callsign will appear with an SSID (a - and a number following your call sign such as -9 for mobile) your do not enter the SSID when logging into the Alias Manager.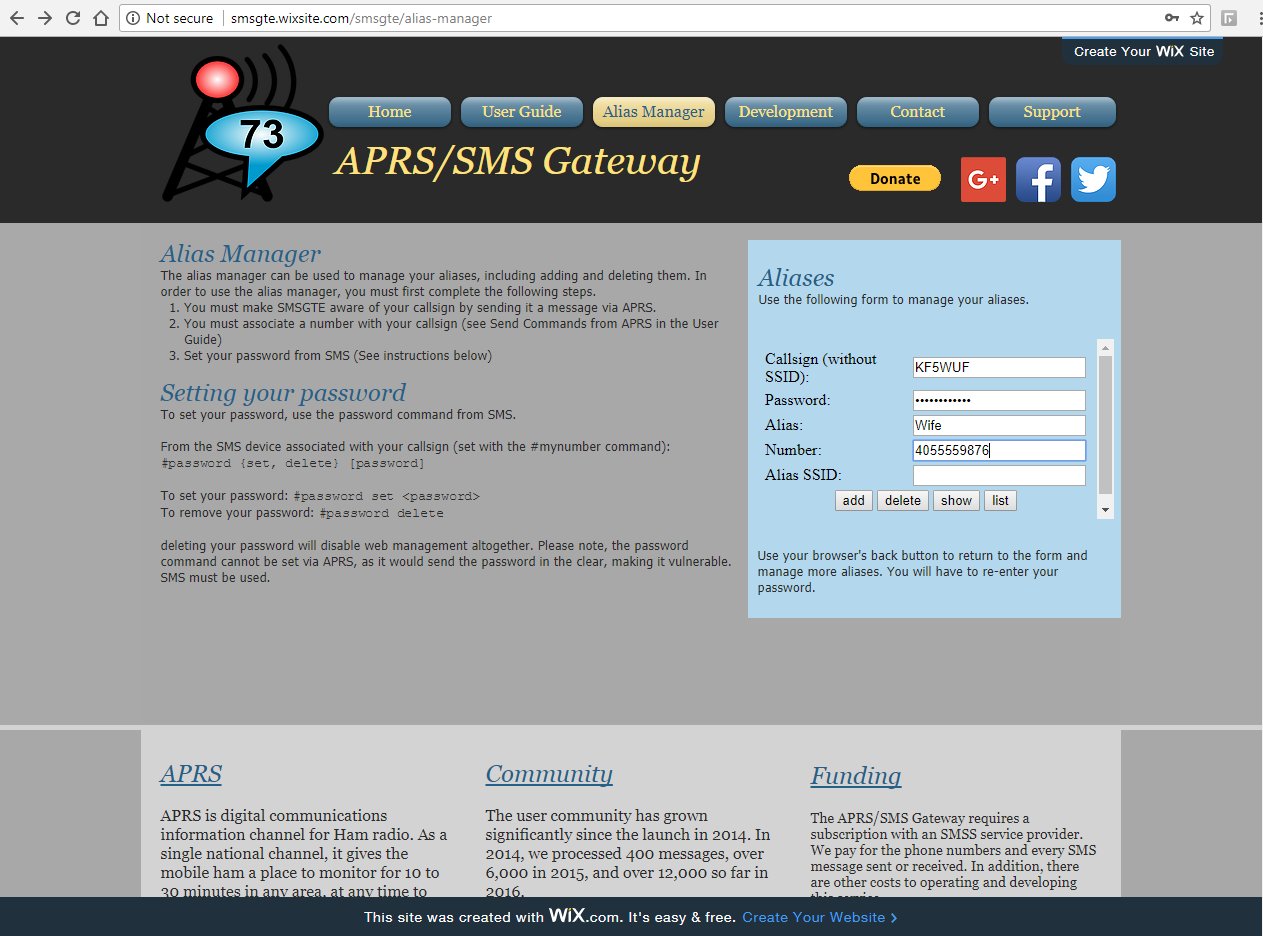 This allows you to enter more subject in your text as the phone number will take up less of the 67 characters.
Your message would now look like this: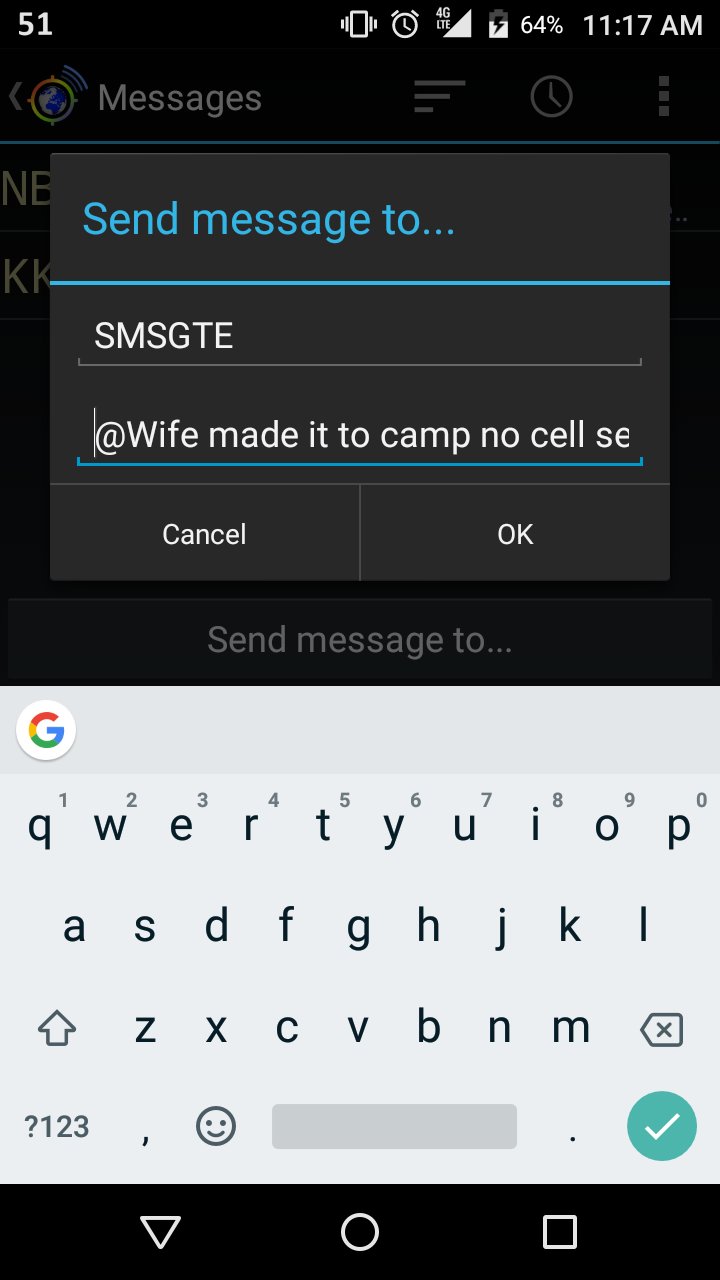 The person you are texting may respond IF they are a license ham as their messages will be passed over RF.
EMAIL sent from RF:
There are a couple of servers that facilitate passing an email from RF, I like EMAIL-2 as it offers some options and seems easy enough to use.
For email you will use EMAIL-2 for the callsign.
Your "Message Text" will include the email address and message, again limited to 67 characters. Alias's can be set up here as well.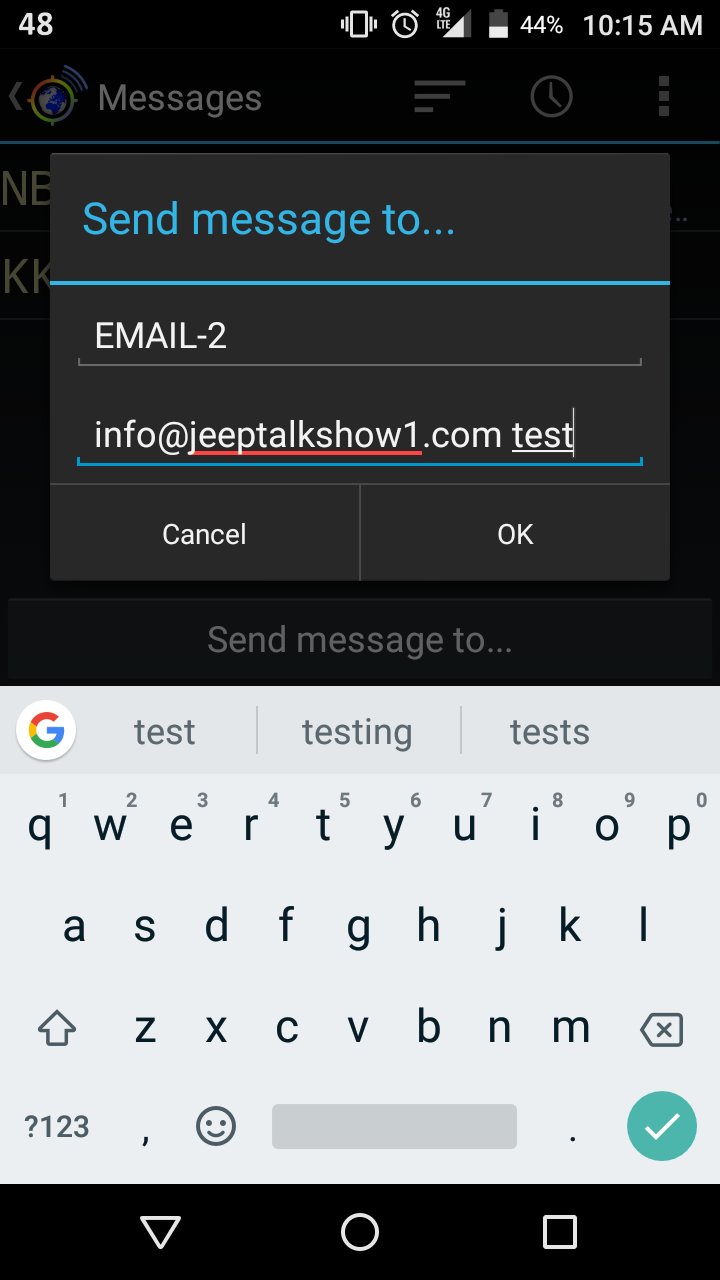 To set up an Alias for email you would again send a message to EMAIL-2 and in the message put the Alias (Insert email address - lower case).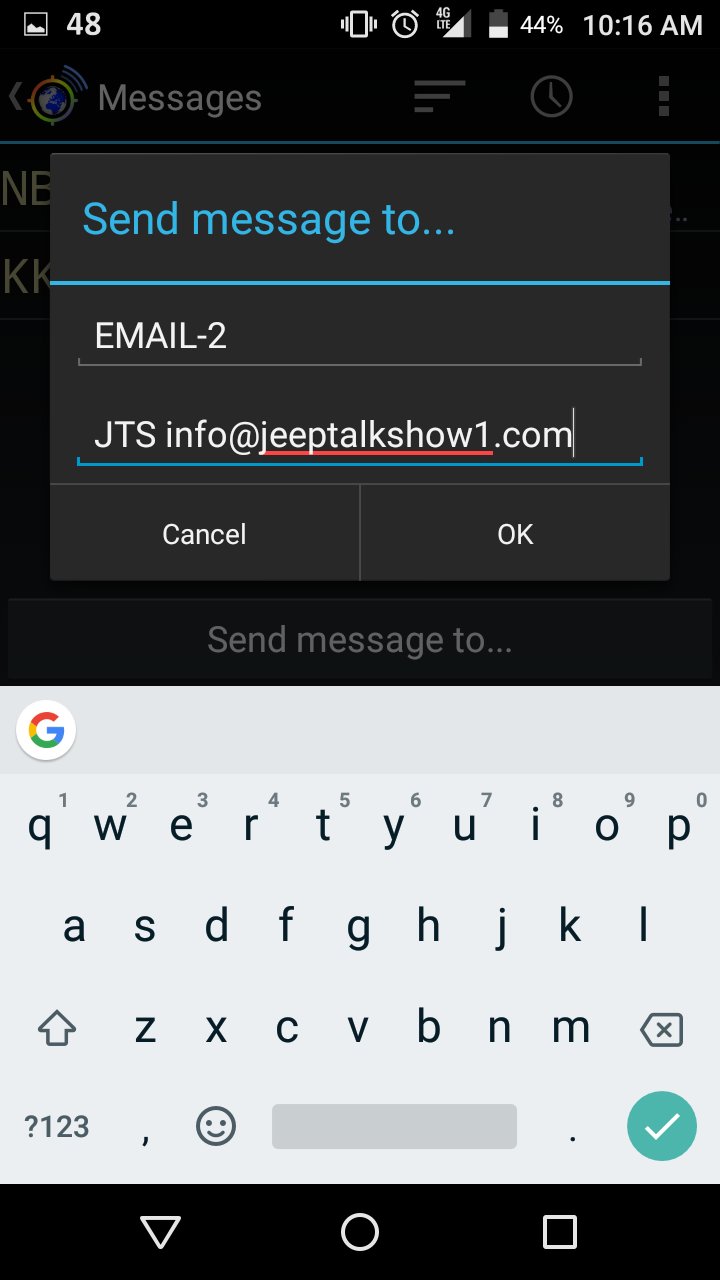 Again this will allow you to send a slightly longer message as the email will now take up less characters.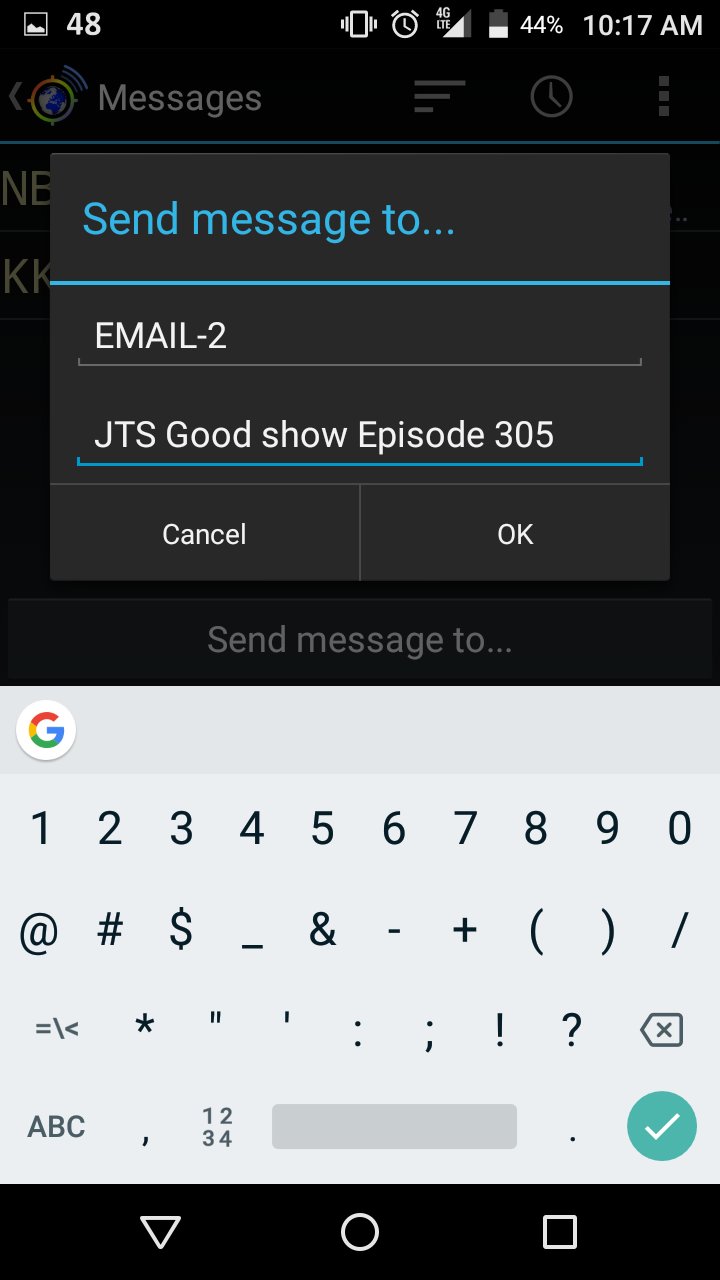 Using the EMAIL-2 server also allows the email recipient to reply, but as with SMS they too must be a license ham as the message will be sent over RF. You must set them up as an Alias first to keep spam off of the APRS infrastructure. There is also a specific format their email must have. The subject line of the email would need to include your call sign WITH SSID, : (colon must be present) and their message to you. The body of the email would simply be: userid: (their alias): Again the colons must be present, though no space after it I had to do that as the forum wanted to make it a sad face.
Subject: KF5WUF-9:be safe
Body: userid:wife:
The EMAIL-2 server will send you acknowledgements that the email has gone through.
If the recipient replies to your email and you are not currently running APRS the server will hold your email for 24hrs and you may retrieve it by sending "get" to EMAIL-2.
Helpful Links:
http://smsgte.wixsite.com/smsgte
http://www.algissalys.com/amateur-radio/aprs-services
http://www.aprs-is.net/email.aspx
Let me know if you have any questions about this or ham radio in general.
Last edited: