I just purchased a 2004 Chevy Silverado 1500 4x4 reg cab long bed. My former rigs have been Jeeps and Toyotas so I have decided that I am going to take advantage of the 8' bed that I have available now. I am going to build a slide-in camper and outfit the rest of the truck to be a little more capable. I plan on replacing the leaf springs and torsion bars with parts from a 2500HD. This should give me a couple inches of lift while beefing up the rear suspension for the slide-in. I will also add a 1"-2" body lift and go up in tire size to 315s.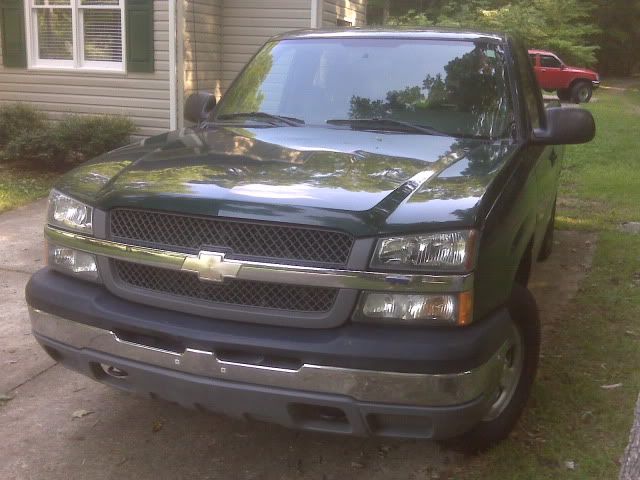 I will be installing a winch next week. It will be hidden behind the stock bumper. It fits perfectly between the frame rails and will be totally hidden from view. I wont be upgrading the bumpers because this is not intended to be a trail rig. Just a fairly capable camper.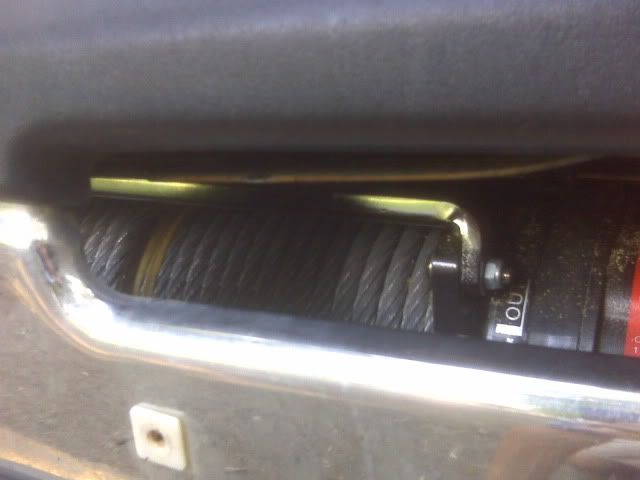 For the camper I will be building a slide-in with a pop-up top. It will not be an "over the cab style" because my bed is long enough to offer the space that I need. I will be using plywood/fiberglass construction. I chose this type of construction because I have experience with it and it is in my budget. I used to work for a composite surface company and I have looked at composite panels for construction but the cost is just too high for my budget. I have also looked at a sheet metal exterior but I would rather be able to repair the fiberglass than be stuck with a damaged metal side. Any and all input is welcome. Here are some Sketchup pics of the camper.
Front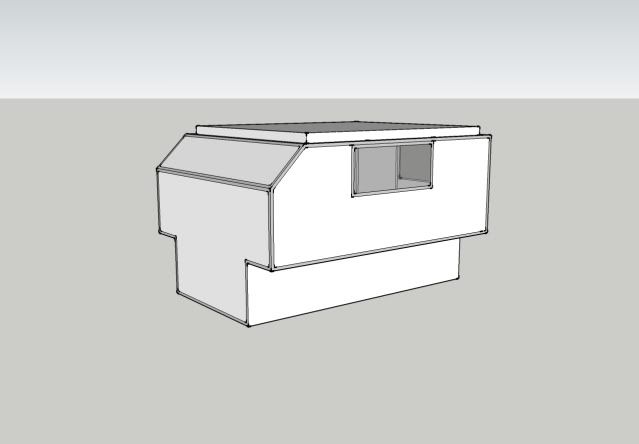 Rear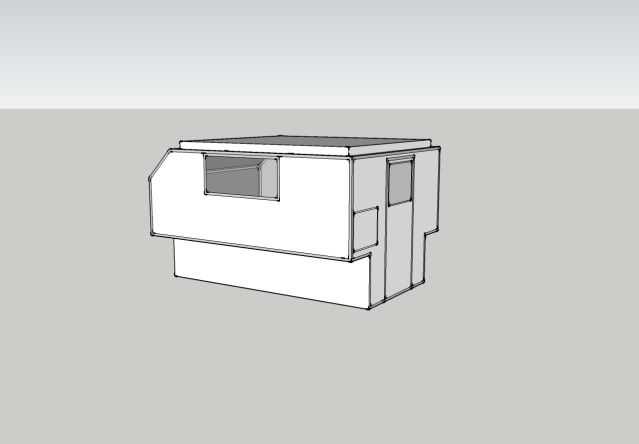 Last edited: