Another update from this fall. Added a second hand long tube header and had one heck of a time getting it in there. There are now plenty of dents in the header to clear everything. I figured it to be a drop in at first... boy was I wrong! Also took the opportunity to adjust the valves at this time.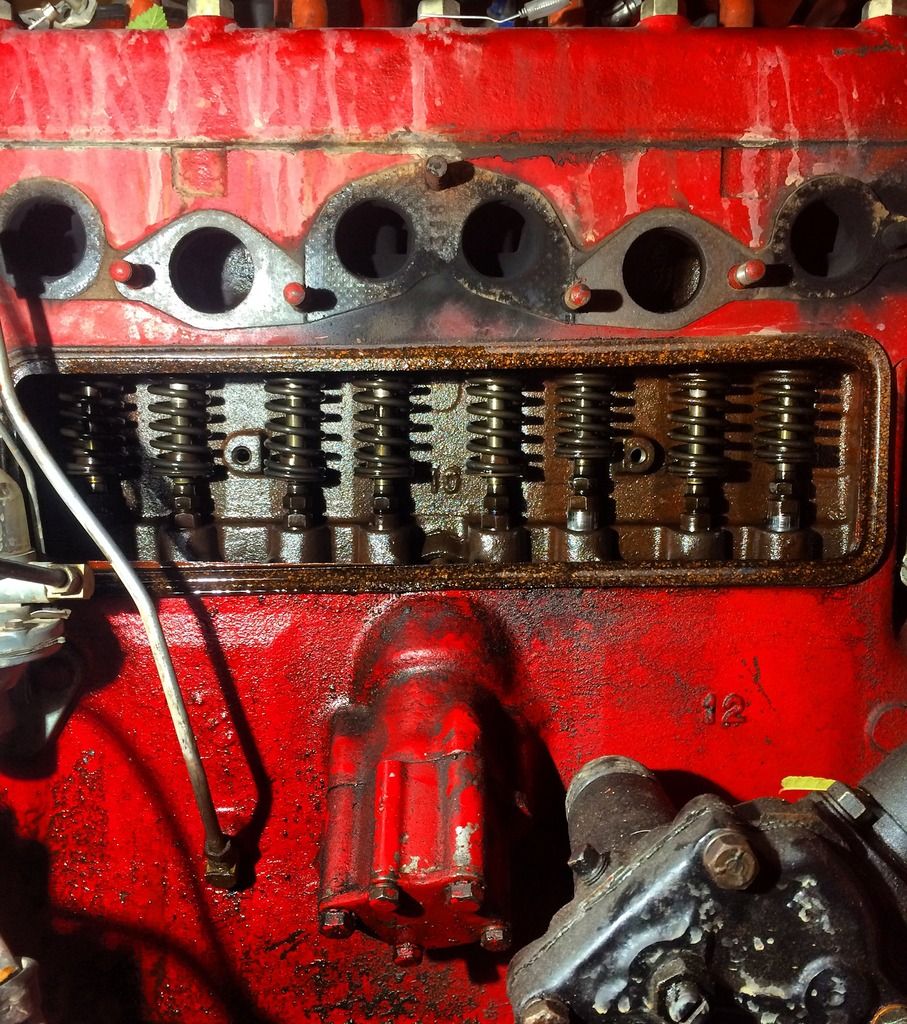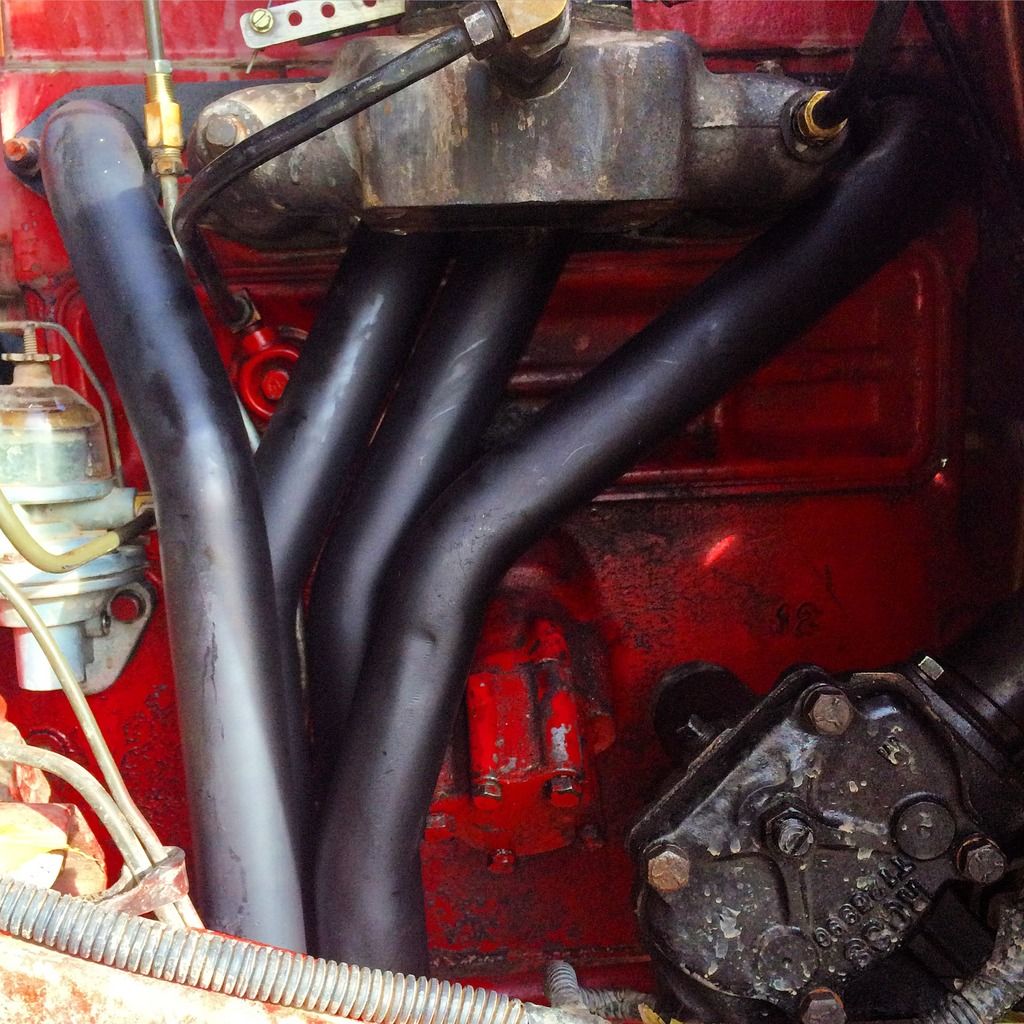 My apologies for the poor photos, couldn't bear to get my greasy mitts all over a nicer camera.
The good news is that power is definitely up! Much better acceleration. The bad news is that now I'm flowing much more air through and I'm starving for fuel on the top end. Not much adjustability on an older Carter carb so I may have to switch to something with changeable jets. It also has vapor lock issues with such a close proximity to the fuel system. I wish I had taken the time to heat wrap the header before installing it, will be a fussy job to do now. May also create a heat shield for the fuel pump.
-Jesse