Hello everyone!
I'm new to the forum here, and I thought I would throw my projects into the ring for all to see. My vehicle is a hodgepodge of late '40s and early '50s Willys jeeps with a few new parts thrown in. I hope to use this thread to feature some of my build projects in the future. I admit I have to get a little more organized with my photos and posting them will force me to do so!
Anyways here is a sample of what I have going on:
We have rear PTO winch projects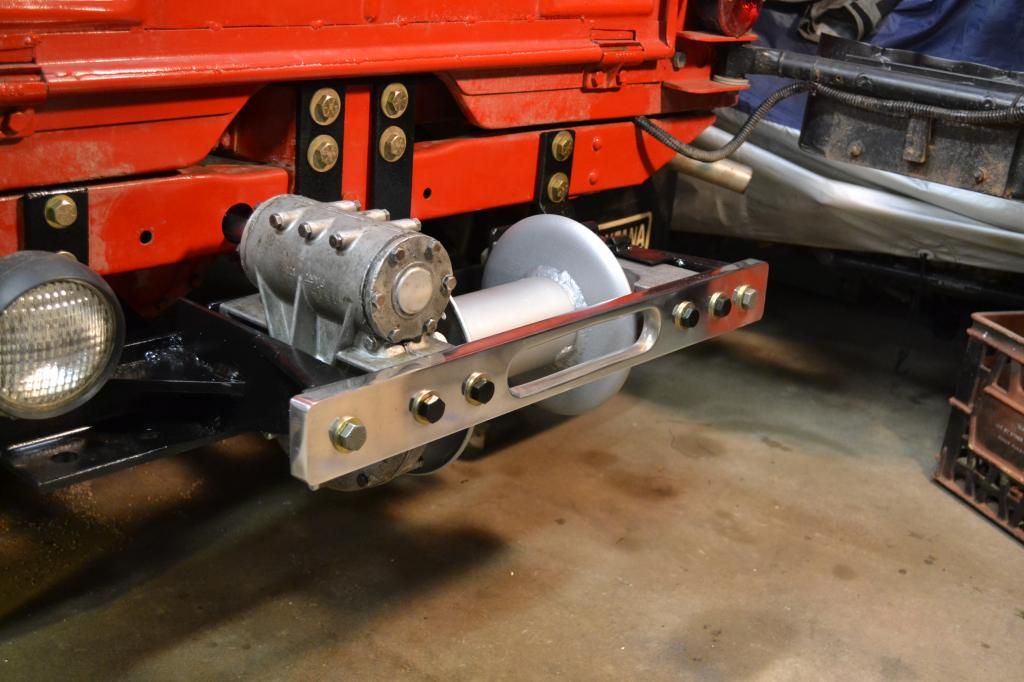 We have front mounted winch projects
And everything in between. Well mostly so far I have winch building photos. Anyways.... feel free to give me your comments, questions, or emotional outbursts.