Here is our dog Bruce, we got him from the Local Humane Society. He was rescued from a pound in Mexico at about 6mos. of age and brought up here (he came with the name from Mexico which I thought was pretty funny). He had a mangled deformed front leg that he wasn't useing, so they ended up raising the funds to have it amputated. We took him home about a month after his surgery. His fur was still shaved really close and you could see where the staples had been. They told us he is a whippet mix. He is super fast, you can't tell he is missing a leg when he runs.
here he is trying to get the hunting dogs on tv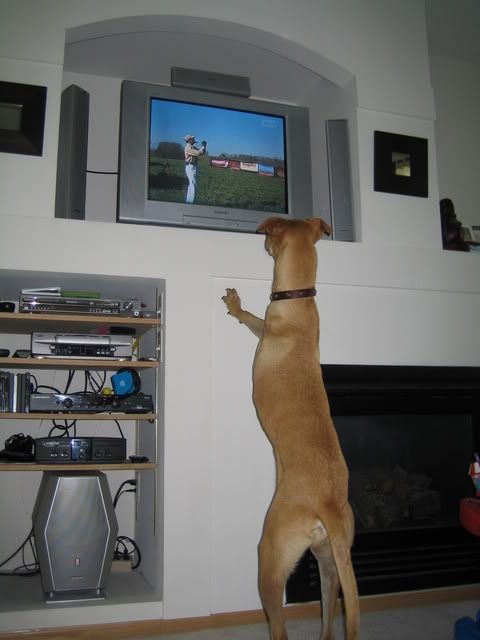 him sharing his beddie with my son while we were breaking down camp early in the morning near Silverton. It was about 40degrees out and they both slept like that for about an hour, just long enough to get packed up!