I went to smaller truck, so front hitch is much lower, so winch is now too low.
The winch uses a plate like this
https://www.summitracing.com/parts/cht-31010
On a Nissan Frontier now
I am thinking of welding the plate to a drop hitch, 6 or 8 inches, upside down, so it raises the plate 6 or 8 inches (I think 6 will work).
Dumb question, but I'd like real-world experience not the completely obvious dumb knee-jerk answers that help no one ever... thanks.
The hitches are rated to tow 6,000 lb trailers, or I can get a 16,000lb rated one.
Well,, the winch will pull 9,500lbs and Im sure that is more than a 16,000lb trailer will pull on the hitch. So, if I max out the winch at 9,500 pull, what happens to the drop hitch? (Again, please do not waste out time and forum space with the obvious what-u-think answers, that will not be helpful unless you have tried it first-hand).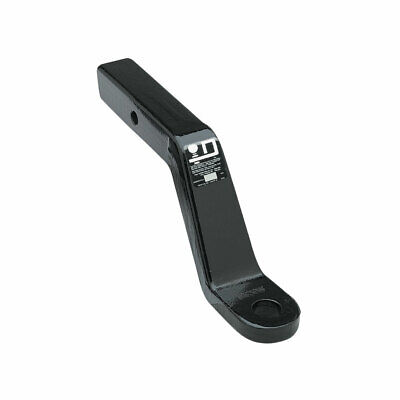 Trailer Hitch Ball Mount. Part Number: 40332. So you need a place to install your trailer ball?. This Draw Tite 40332 Forged Ball Mount is just what you need to get towing. Haul aboard that tow life and put your hitch to work with the Draw Tite 40332 Forged Ball Mount.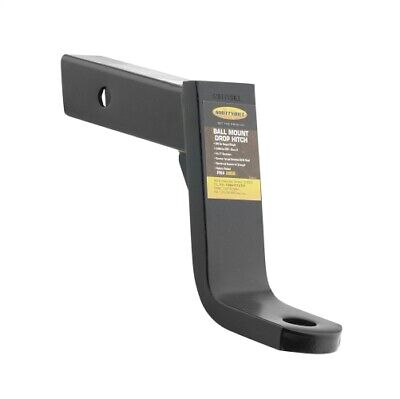 Part #: 2906. Smittybilt Now Has Your Towing Accessories Covered With All New Ball Mount Drop Hitches. The Drop Hitch Is Finished In A Tough Powder Coat For Corrosion And Rust Protection. All Drop Hitches Are Class Iii Rated: Up To 6,000Lbs Gtw/ 600Lbs Tongue Weight And Fit 2In X 2In Receivers.
I may can go with a 4 inch drop, but the higher I can get it the better, and the more approach angle I will have. I mounted a generator base on a 10 inch drop (rise) hitch, and it works great, but of course is not heavy.
And the reality is I will not be winching myself (5.000 b truck) straight up a tree, so how much force will be on the winch for the normal light-duty 4 wheeling pull, assuming I am not vacuum stuck in a deep mud pit, which I will not be driving in ever?