long story short, rained extremely hard, there was a wash, the water was maybe 2-3ft deep, thought I could make it, intake had other ideas. hydro locked, and got pushed down stream into deeper water. luckily stopped just a few feet shy of another drop off which would have put me in water close to the roof line... moral of the story? get a friggen snorkel...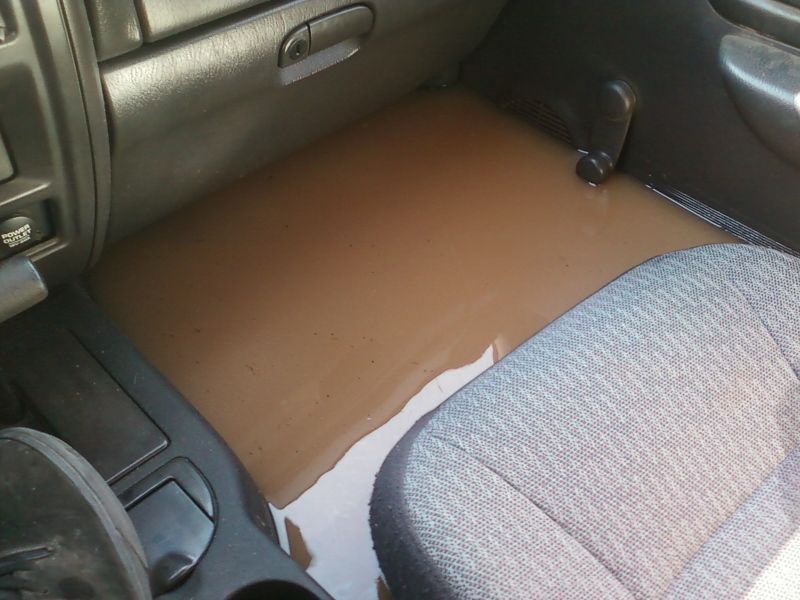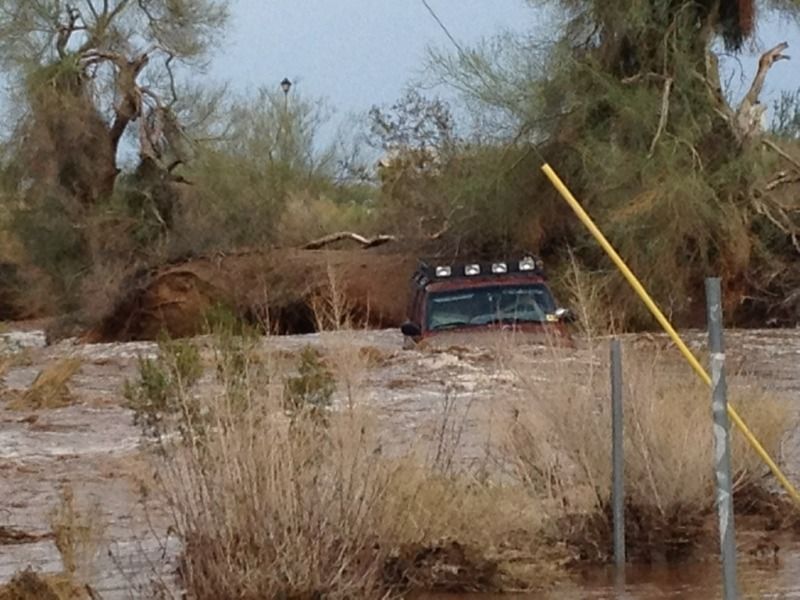 this photo was taken from where I went in. again, it wasn't that deep here, just fast flowing. if I hadn't of hydrolocked I would have easily made it. it took quite a bit to push me into the deeper stuff but once I was there i got moving along quite a bit faster.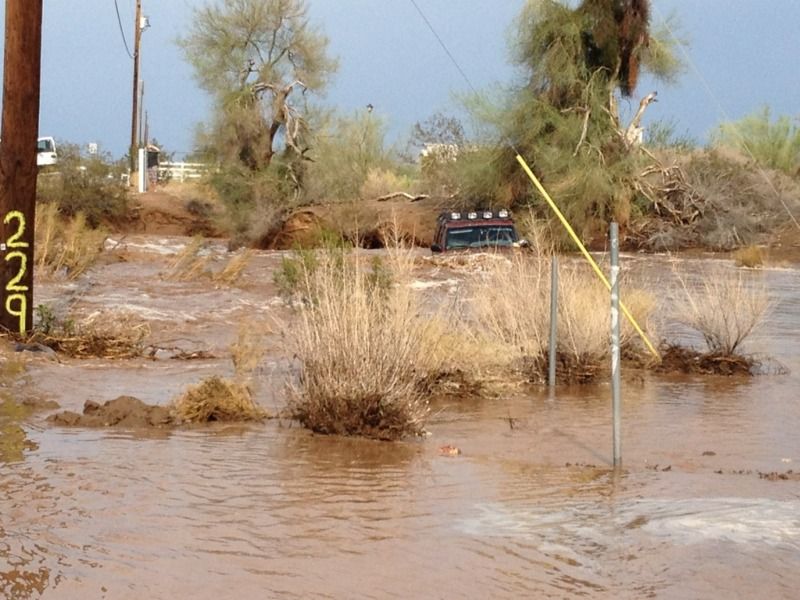 few bystanders decided to help, unfortunate for me, they seemed a bit intoxicated. they only seemed to want to tie the jeep off to a tree so it wouldn't float any further down stream, even though by the time they got there the water level had dropped a few feet in the deep end. they swore at me alot for being an effing moron blah blah i'm just a stupid kid, finally got to talk to a guy with a bulldozer that pulled up. tossed him my tow strap that I hooked up to my rear tow point, he had me out in a few seconds, just as the cops showed up. no ticket for me
towed her to my dads house, pulled spark plugs, wires, distributor cap and rotor, dried it all out with compressed air, new air filter, and oil. the 336,000 mile motor still runs. got water in the gas though, pumped fuel out till there wasn't any visible water. still runs kinda rough. going to burn this tank like that then put in fresh fuel with some seafoam.
in other "Brooke" news, the race car business blows, pays well, but its very inconsistent. after I finish a motor swap I am going to hit the job hunt hard and try to get something I can rely on. then the motor rebuild begins.