Let's get a thread going with lots of pics of hard sided campers.
I'll start....I bought my first hard side camper in the early 80's. I found it in Simi Valley just down the street from me. I can't remember the year, but it's a 70's Gold Coast 10 1/2'. It was pretty basic (stove, oven, ice box) and had no shower/ bath. I used it quite a few times...especially at Kings Canyon and Sequoia Nat'l Park-
Wanting an upgrade (including bath/ shower) I sold the Gold Coast and bought a 9' Pilgrim. It was perfect for me at the time and had a bath/ shower, stove, heater and fridge, and I really liked that it didn't hang off the back as far. This one went all over....including Lake Powell and again Sequoia and Kings Canyon.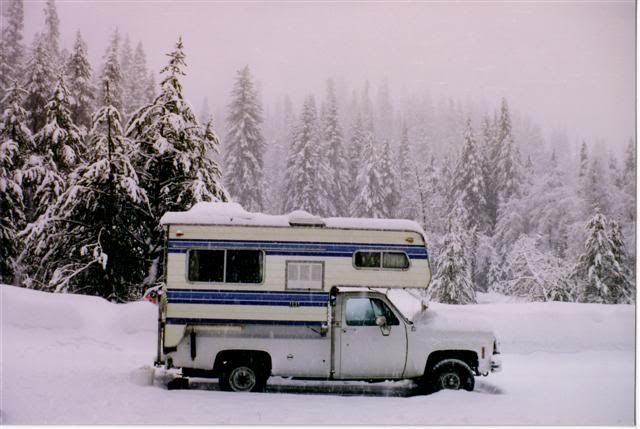 It's been years since I owned those campers. The Pilgrim was eventually sold and replaced with a 4 Wheel pop up, then a Starcraft pop up...but now I'm camperless!
Post up your pics and stories. :victory: