Insulating the container frame
With the frame finished and painted we start to mount the side panels.
The panels are build with Styrofoam and they have 65mm oh thickness.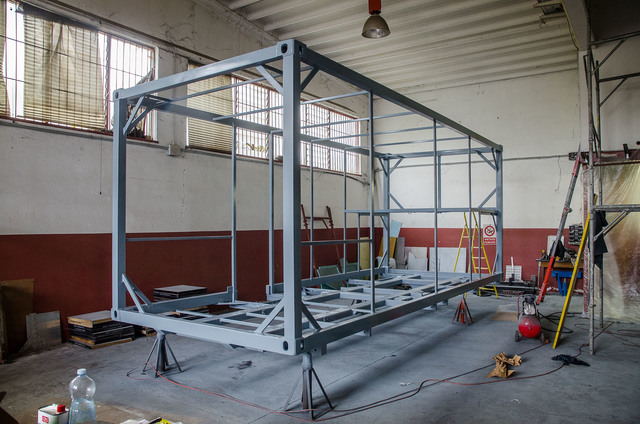 With the help of a team of friends we start to mount the panels... it's an hard job but fortunately the panels are very well cutted.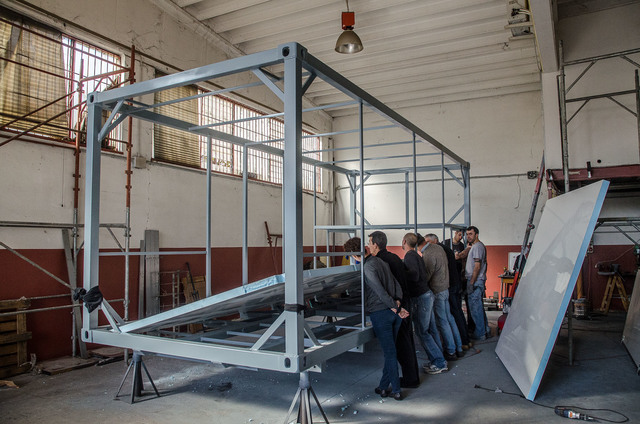 There is the time of work and the time to eat..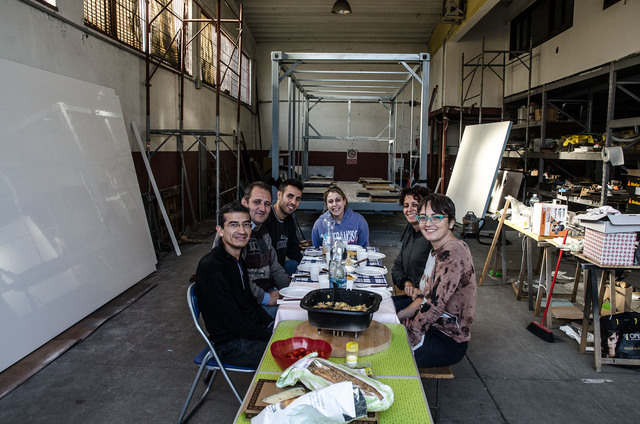 We have six panels to mount, we took two complete of work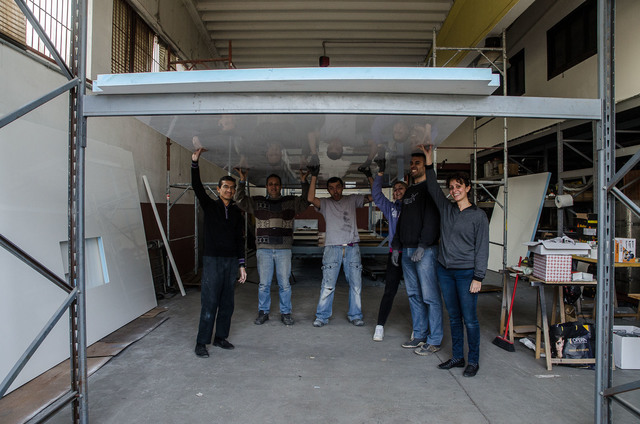 After two days we have the panels fitted on the frame...