Got out this weekend with a new lifted Tacoma, Jedd. On the advice of JFarsang, we explored Vedder Mountain in lower BC. Thanks J. I'll be back soon with mountain bike and white water boat.
It was one of those perfect outings where you explore some limits of your rig without suffering any carnage. No recoveries, no dents, no drive train issues.
The trails were somewhat tight, with litterings of rock and washouts. Nothing too steep, nothing too loose. A little bit of cross axle here and there for my 111" wheelbase. Beautiful forest area. We were on the trails from about 9:45 am until 4pm, eating behind the wheel.
We did the Up & Over trail. On one rocky incline I got cross axled and learned that my crank pulley rubs on the steering gear when things get this twisted. Its a loud nasty metal on metal sound as if a bearing is going. I was really relieved to find out it wasn't actually a bearing to say the least.
We also did the Ridge trail. With the windows open, I picked a bit of tree debris, a couple caterpillars and an inch worm. They road shotgun for the rest of the day and I think I inadvertently smuggled them back across the border with me. The Border Guard looked in at my passenger seat and did ask me if i worked at a farm.
One thing I learned is where a front locker or posi might come in handy. I have an Eaton posi in the rear, but with one rear wheel a foot off the ground, and the other slipping on a smooth rock, the front didn't have enough friction on one side and also just spun.
It was a great day. Its good to learn how the rig handles in a daytrip environment relatively close to home so that you hae that experience and knowledge with you on the longer more remote trips.
Thanks again for the advice J, and thanks for initiating the trip Jedd.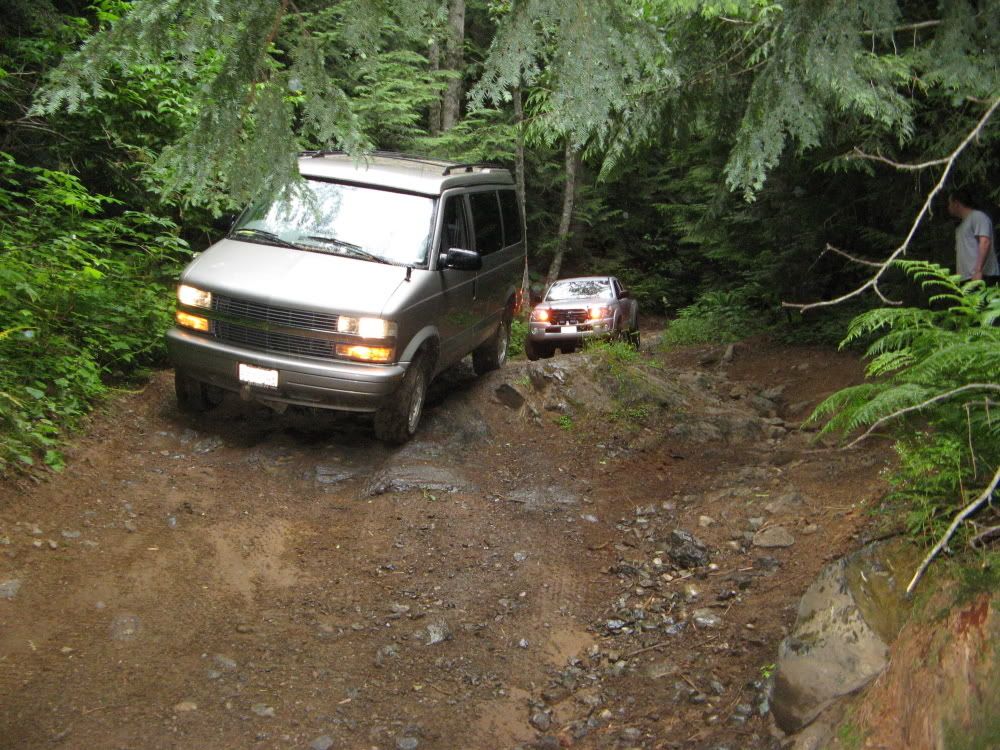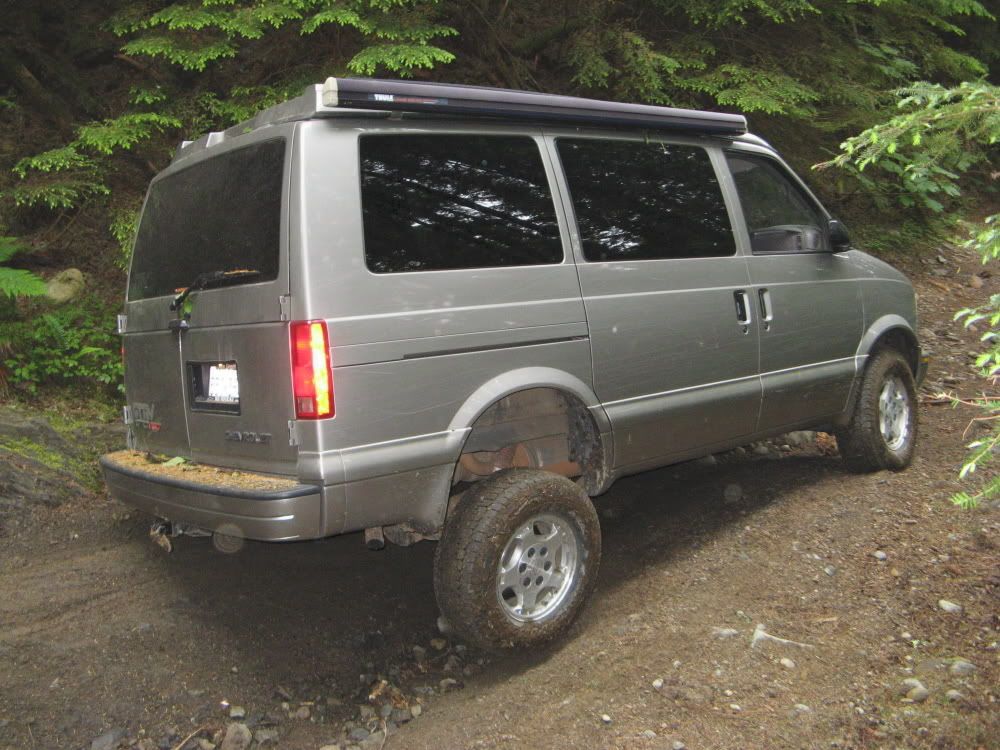 http://s232.photobucket.com/albums/ee258/wannahuckmastinky/Vedder Mt Fathers Day 09/?albumview=slideshow