I have been gleaning information from here for a long time and I finally have enough progress on my truck to start posting. I spent the better part of a year looking for a '96-'97 f250 short bed crew cab 7.3 power stroke with a zf5. When I finally located one in eastern Washington last June I was all over it. It was a three owner truck with 228k miles that had spent some time towing a 5th wheel but much of the last several years as an occasional use vehicle. The first owner replaced the rear diff cover with a mag-hytech, the clutch with a southbend hd and solid flywheel, and a AFE intake and 4" exhaust. After that the other two guys just drove it and changed the oil. When I got it home I discovered the common oil in the valley and spent the first two weeks tracking down all the offending leaky parts. In the end I replaced the hpop o rings, fuel lines, and fuel bowl drain. After all that I still had the leaky dipstick o ring leaving puddles everywhere so I eventually got around to fixing that as well. So far so good and there are no more oil stains marking every place I park. Enough back story onto the pictures.
The day after I got it home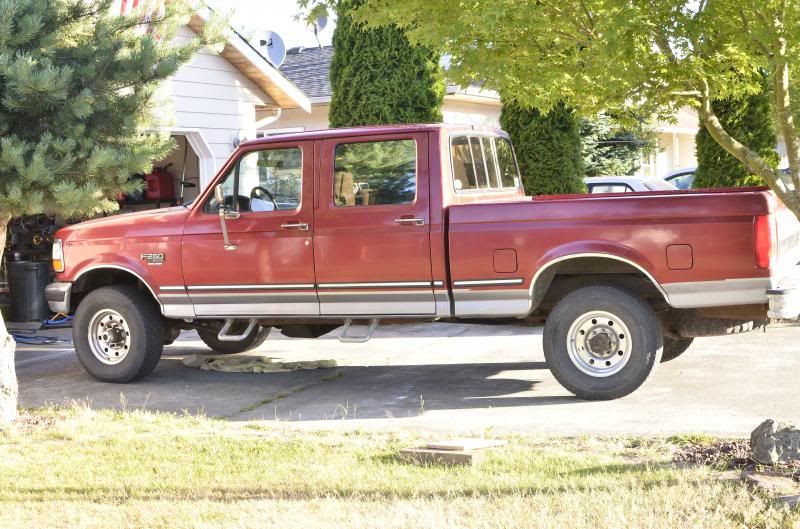 The first adventure up to Mt. Pilchuck I got to use the 7.3L for what it was intended. Some silly teens drove their blazer off the edge of the road and we had to pull them up off the embankment.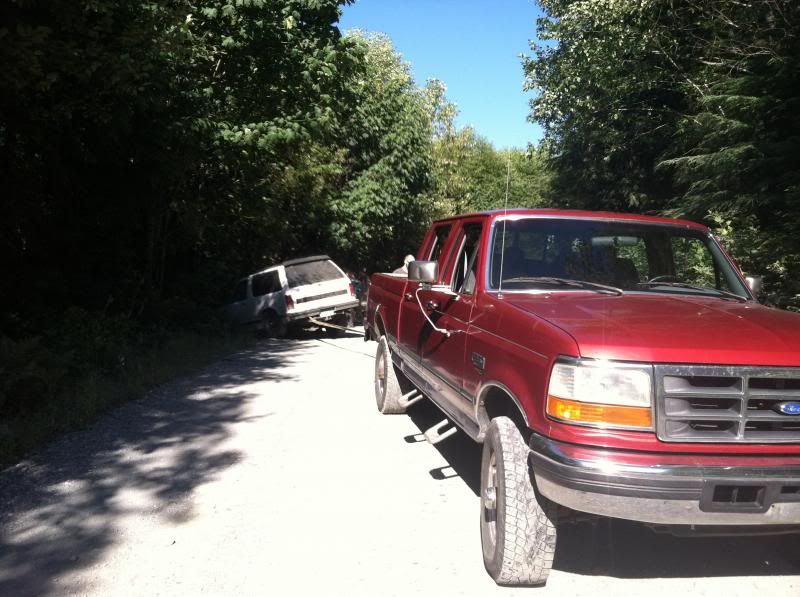 After the rescue we got to do some actual exploring
Another trip up the mountain in the snow. This trip highlighted the need for some new tires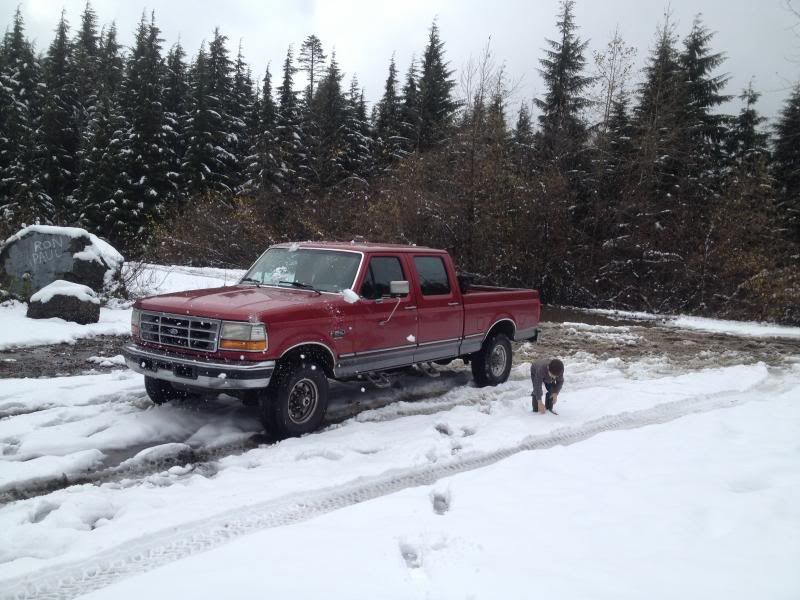 My plans are to swap out the TTB for a D60 (already have it) with a shackle flip in the rear and reversal in front then put some military take off Goodyear MTRs on the extra set of 16.5 rims that came with the truck. I will also build front and rear bumpers and some rock sliders for some more protection when offroad. More to come.....