We decided to go back to Colorado this year and visit some of the National parks that we missed on our 2009 trip. The main focus of almost all of our trips is finding good places to hike along with driving to remote scenic locations. This trip had plenty of both.
Our first destination was
Rocky Mountain National Park
. The main hike that I wanted to do in this park was Longs Peak. Since we live at about 610 feet elevation I knew that we would have to take a few days to acclimate ourselves. We decided to do a warm-up hike up Twin Sisters Peak. Twin Sisters is a relatively easy 7.2 mile round trip hike with an elevation gain of 2,388 feet topping out at 11,428 feet.
Top of Twin Sisters
The next day we decided to rest up and let ourselves acclimate some more. We stayed at the Moraine Park campground (elevation 8160 feet).
(not our campsite)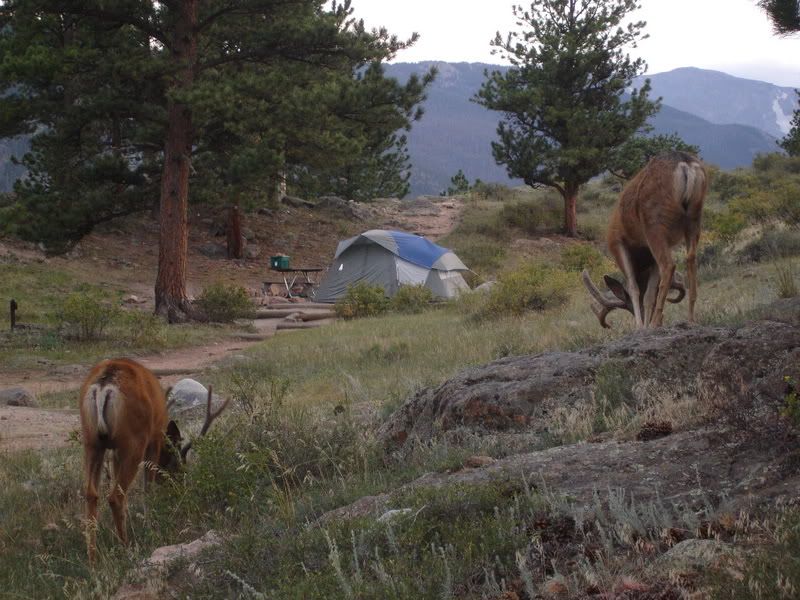 We decided to go for a drive up Old Fall River Road. This is one of the few unpaved roads in the park. Besides a few steep switchbacks, the road is a relatively easy drive.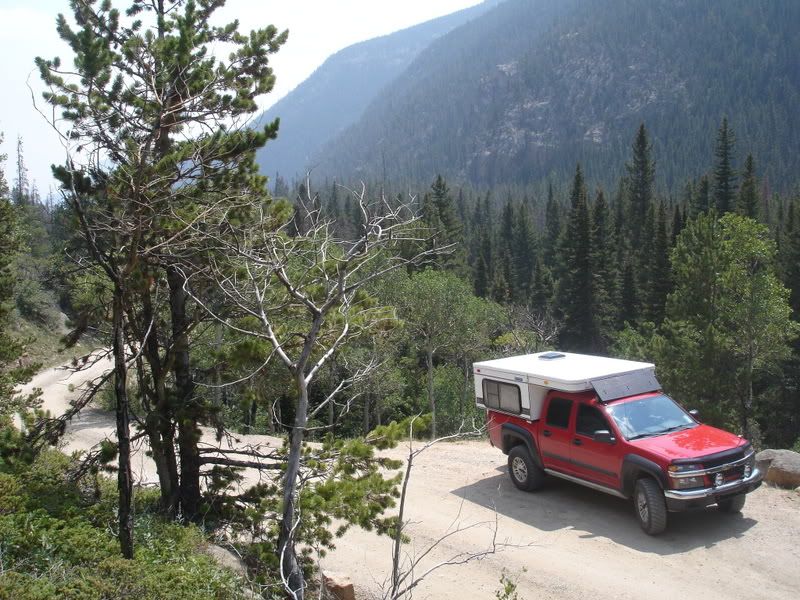 Enjoying the view along the way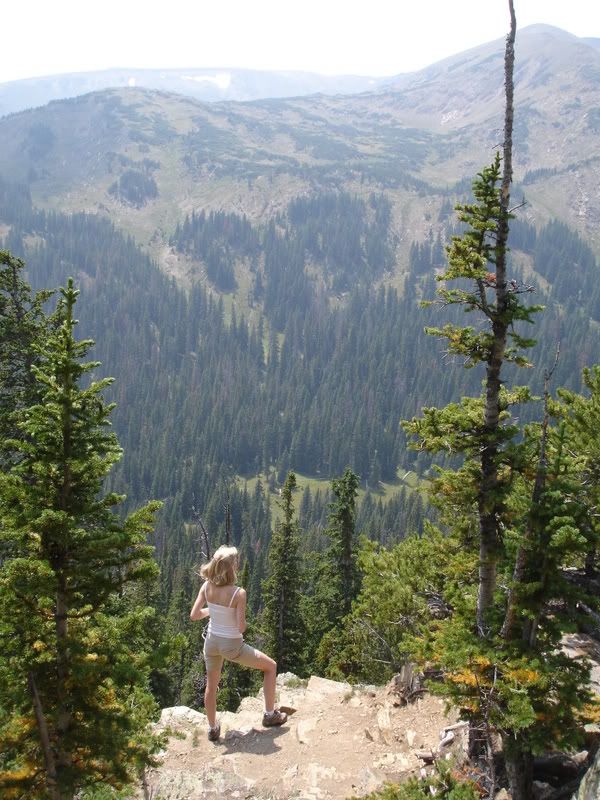 Last edited: