Better late than never. It's been a busy summer.
I have wanted to go to the Overland Expo for a number of years. Either the timing just didn't work for us or we had already made other plans. This year would be different. I planned our entire summer trip around going to the Overland Expo.
As usual our trip would consist of a good mix of hiking and off road driving, visiting as many national parks as time would allow. After a two and a half day power drive, our first stop as we headed out west was Arches National Park. Our first adventure within the park was a drive along Tower Arch Road. This was a bit of a trial by fire because it ended up being one of the roughest roads I have ever driven with my camper.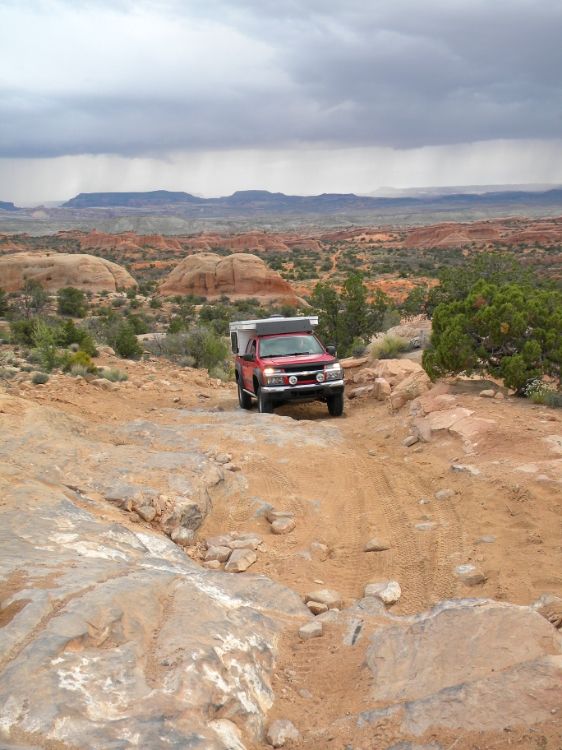 .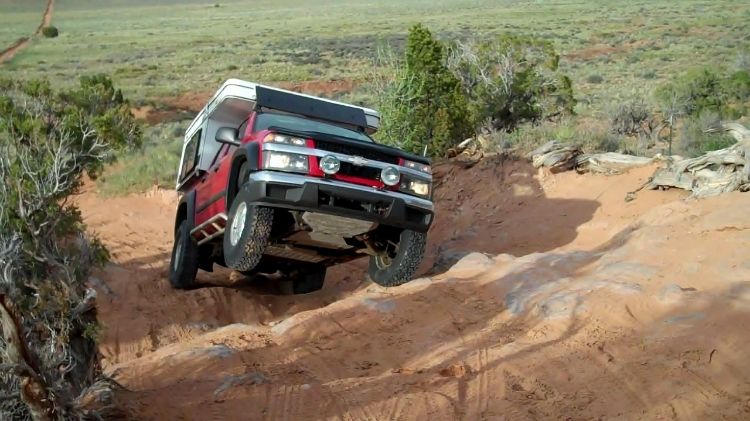 .
The link below shows a video of this road.
[video]http://s251.photobucket.com/user/NorthernExplorer/media/UT%20AZ%20O%20Expo/VID00256.mp4.html[/video]
.
We stayed one night at the Devil's Garden Campground. The next morning we hiked the Devil's Garden Primitive Loop.
Landscape Arch 306 feet from base to base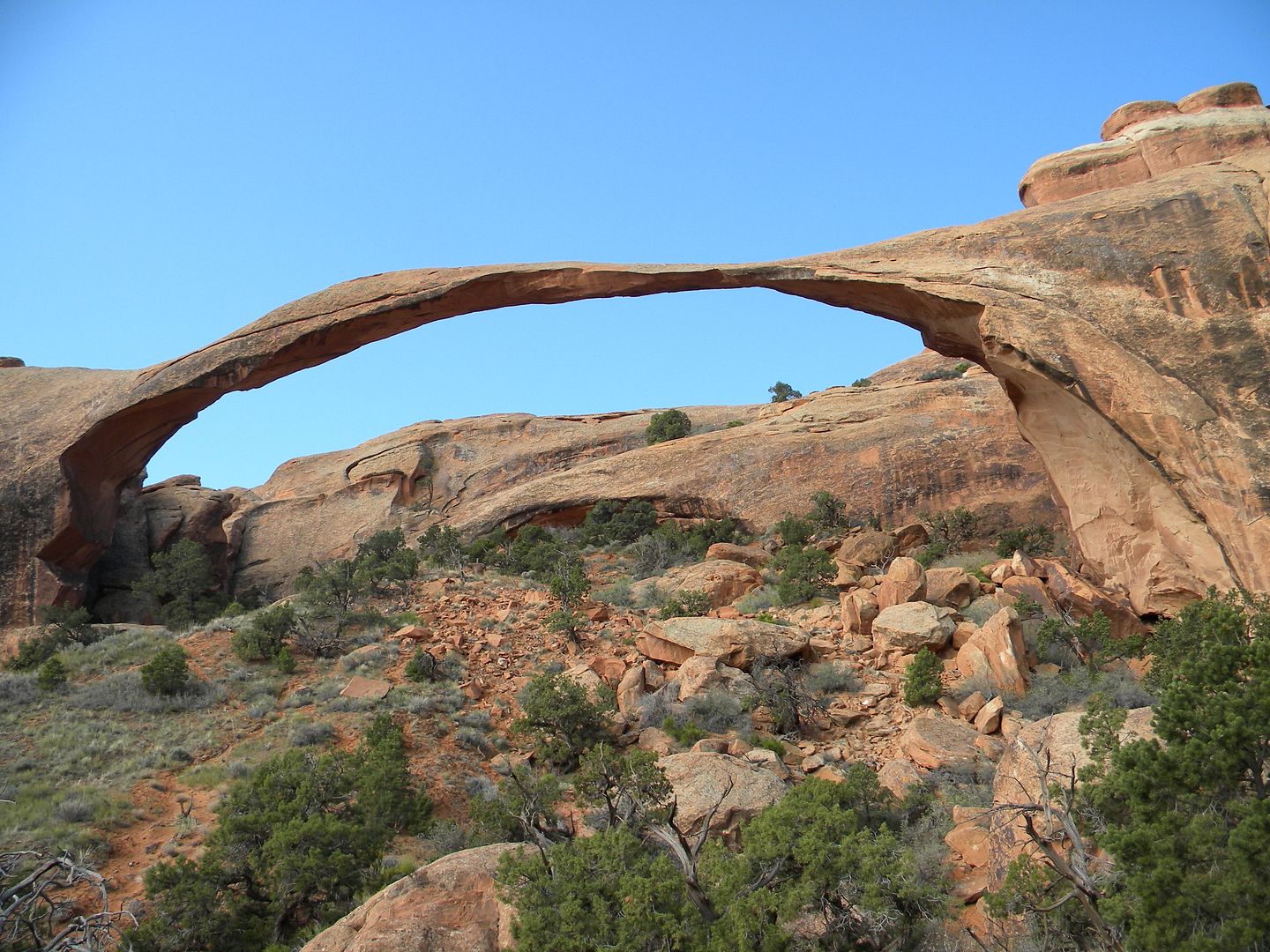 Section of the trail to Double O Arch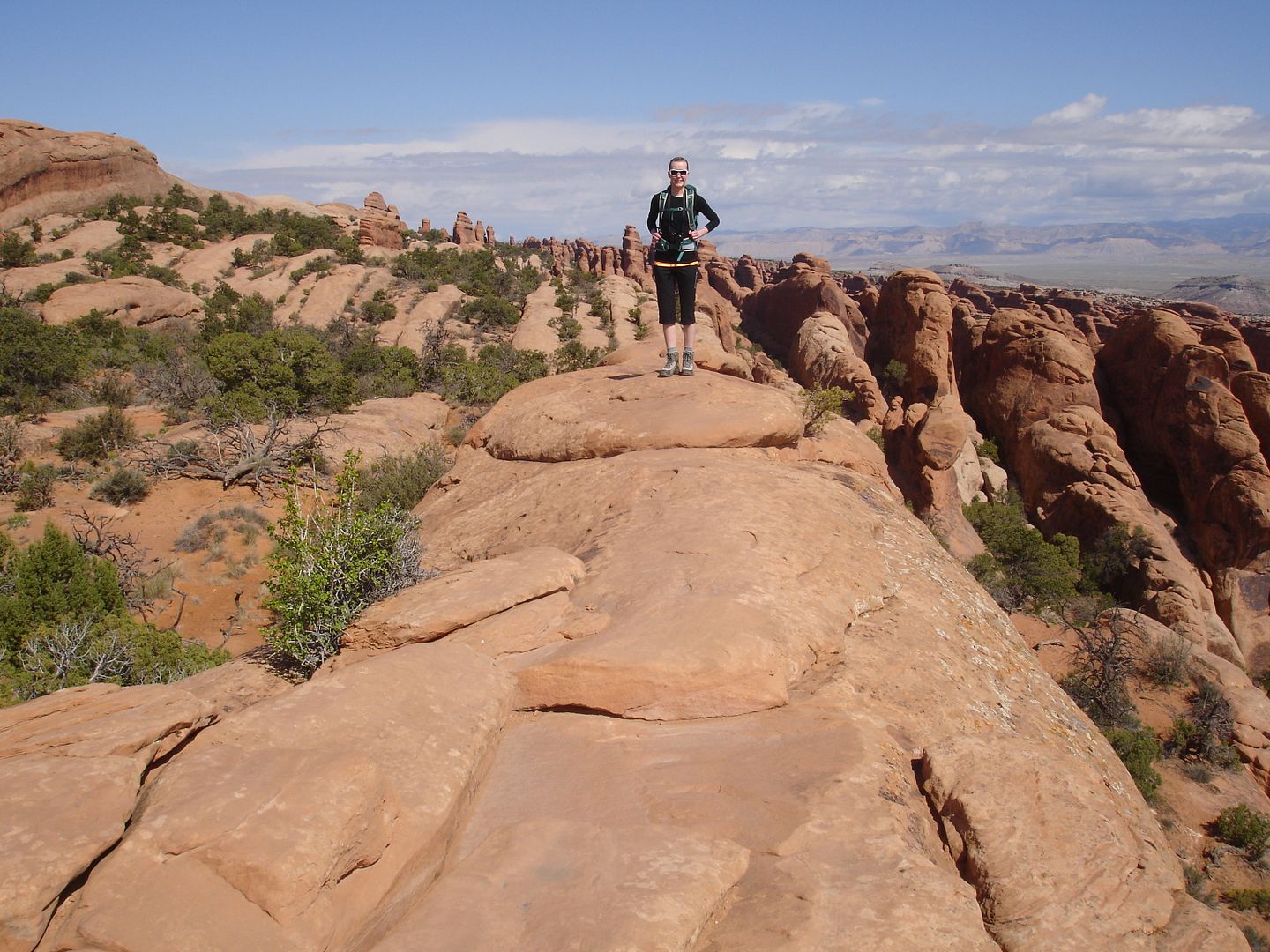 Dark Angel is the tallest monolith in the park at about 150 feet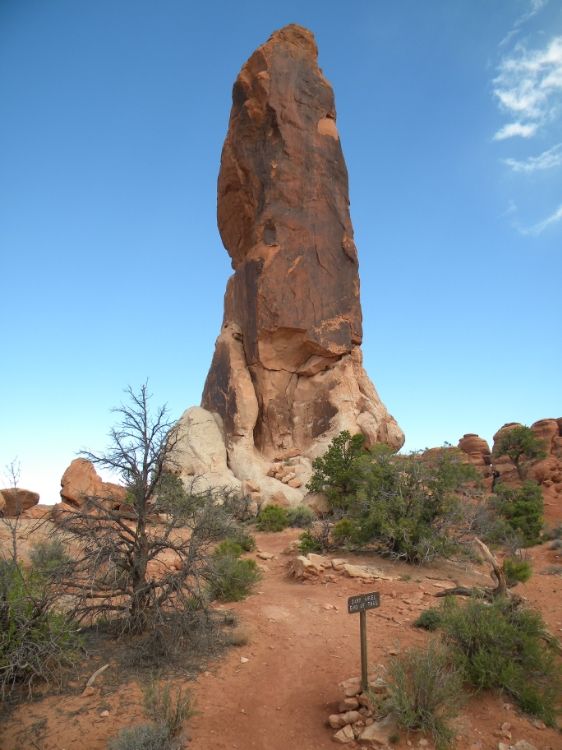 Some of the wild flowers were in bloom.
The hike was relatively uneventful with the exception of the last mile when we were caught in a hail storm.
Cool looking Chinook that was in the parking lot when we got back.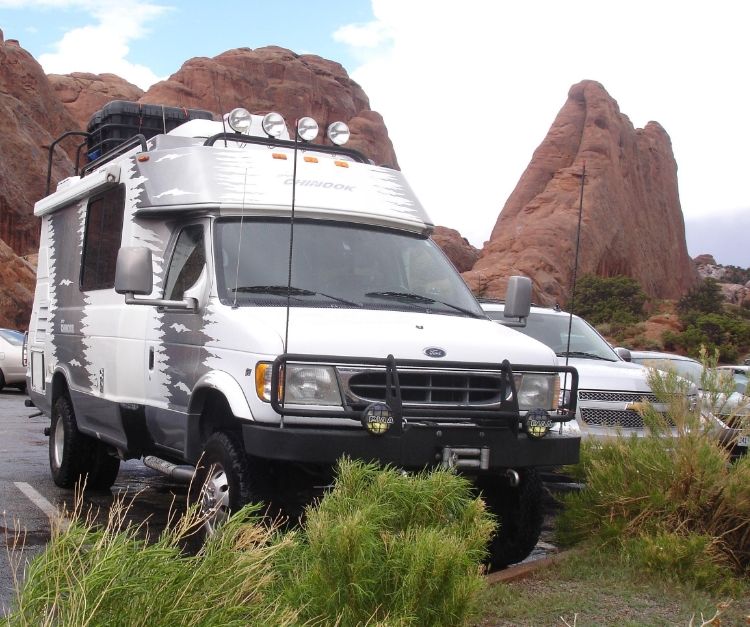 Later in the day we drove Long Canyon. Long Canyon is an easy 7.5 mile trail close to Moab.
Everybody takes a picture here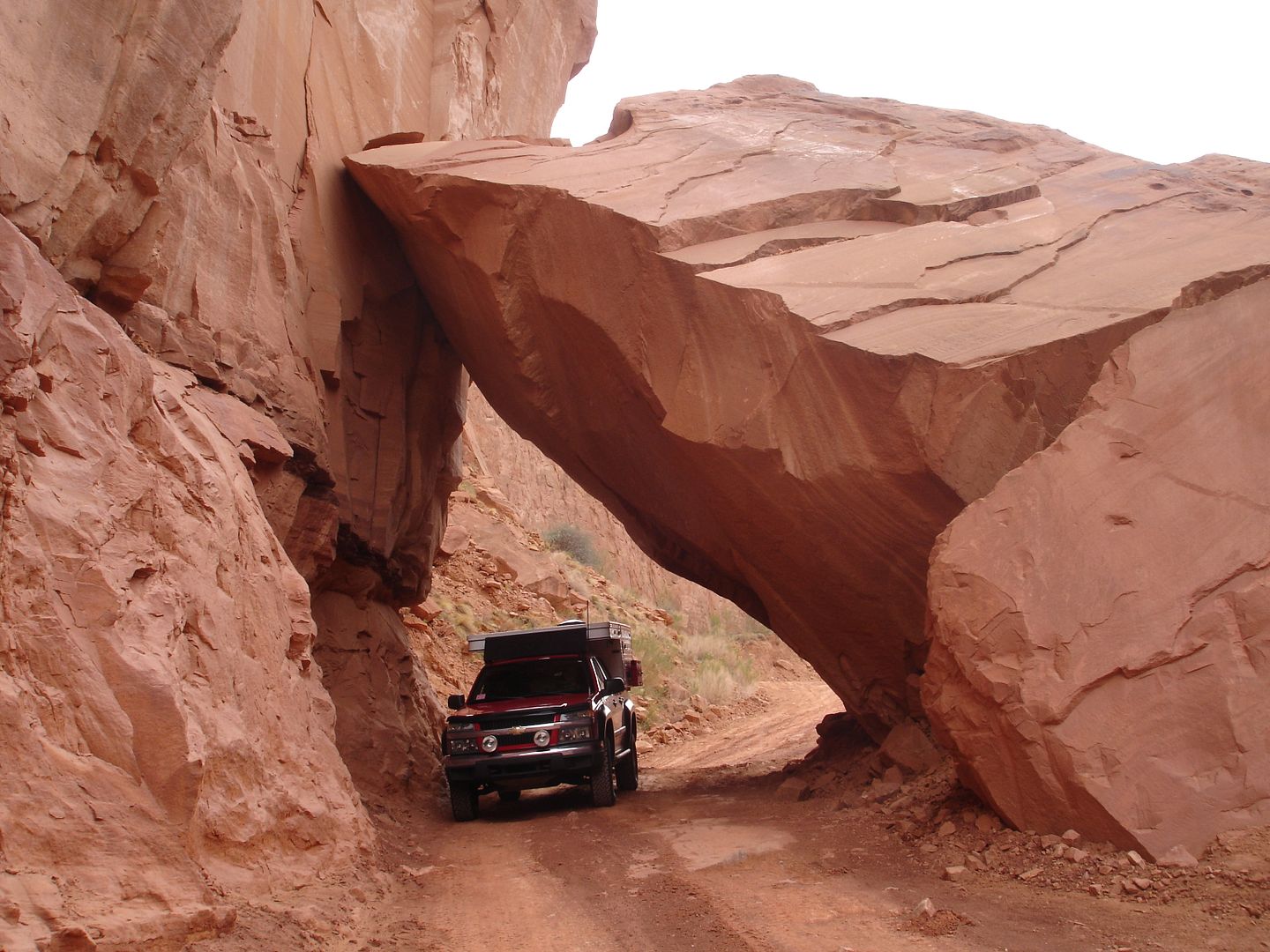 A look down the canyon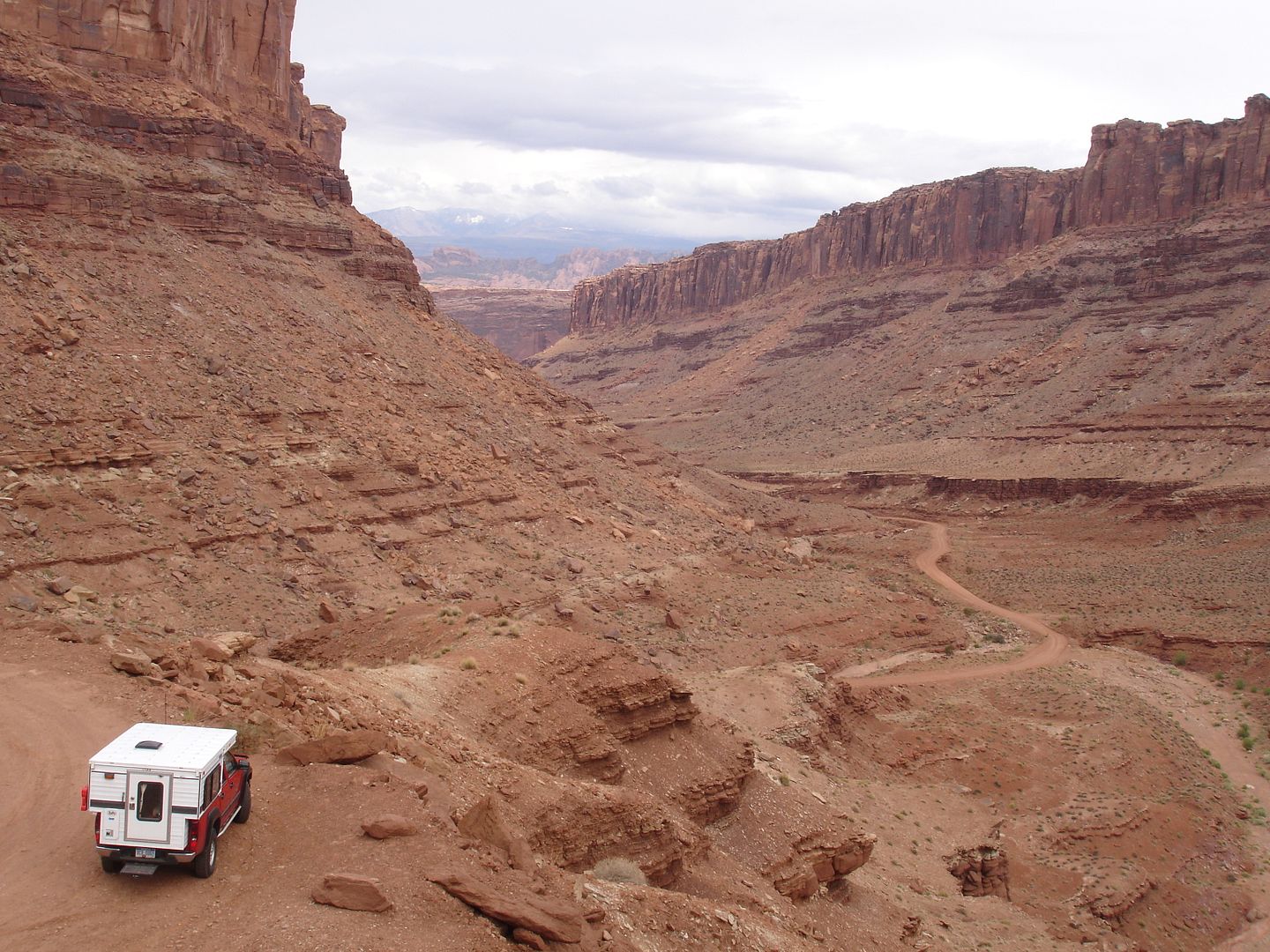 Last edited: