So just bought me a new toy. 91 Bronco eddie bauer edition. Sold the Xterra (already miss it but time for something new).
Will be slower than the Xterra build most likely bc now i am married ha. Well on to the pictures.
Day i bought it (steps have now been pulled off):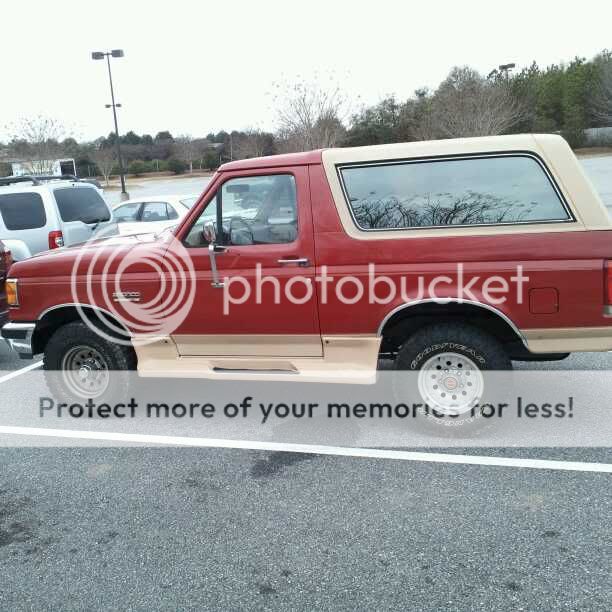 First mod.... not done yet but close. First time welding so I now the welds do not look too good but once i grind them down and paint it, it will all look good. There is room between the frame behind the bumper for a winch plate when the money and time comes. I will be adding clevis points and D rings to the fron as well. Might do a small bar on the bumper as well, but cant decide on the style yet.
the bumper will continue around the sides a little when all is done