It has been a long time since I updated this thread. Thought I would get everybody caught up.
A few months ago I purchased a nearly new
2015 Toyota Tacoma
to mount my FWC on. The Colorado is showing it's age with over 160,000 miles on the odometer and having been a daily driver in the winter. The modifications on my new truck were going well and I was able to take the new combo out for a camping trip with friends to get a feel for it. About a week later a tree in my yard fell on my truck and camper. The truck was a total loss and has since been replaced but the camper survived with what looked like minor damage.
.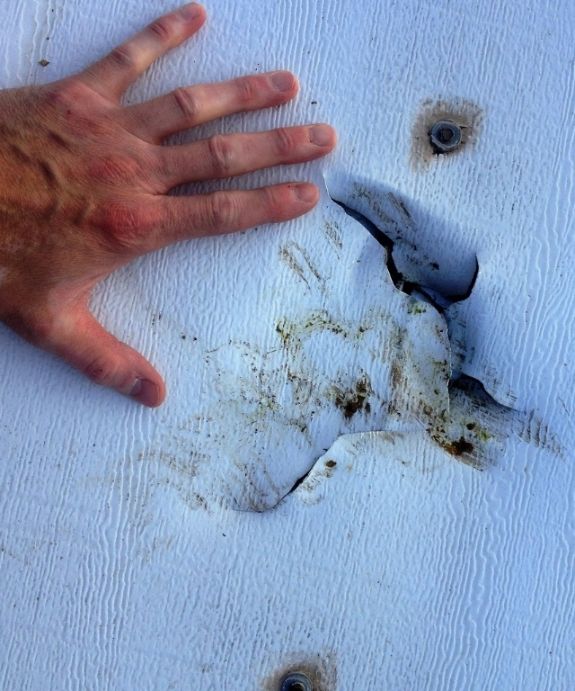 Upon further investigation and in talking with a representative from FWC, it was determined that one of the main north/south structural beams had been fractured.
The recommendation from FWC was a new roof. At first I thought this was a good thing because since I purchased my camper back in 2008 FWC has switched to a seamless design. Also my insurance has paid me a good chunk toward the cost. Unfortunately, in the end, it was not going to be feasible for me to have FWC do the work.
Reasons for not having FWC repair my roof.
1. Distance....4380 miles round trip.
2. FWC is busy....I would not have been able to get in until December and I have no desire to do a power drive across the country in the winter.
3. Spring trip....I'm going to the Overland Expo. in May and I need to have my camper by then.
4. Distance X 2....I was willing to make the round trip one time but because my camper is no longer in production they would have needed my camper for a quoted 45 days in order to make a new roof from scratch. This would have required me to make two round trips.
5. My unwillingness to hire a service to transport my camper.
6. Cost....When it was all said and done, with travel and everything else included, it would have cost me more than I was willing to pay even with the reimbursement from the insurance company
So I decided to do the repair myself.
Step 1. Jack up bent and cracked roof beam. Then go to the roof and beat with a rubber mallet anything that's sticking up to much.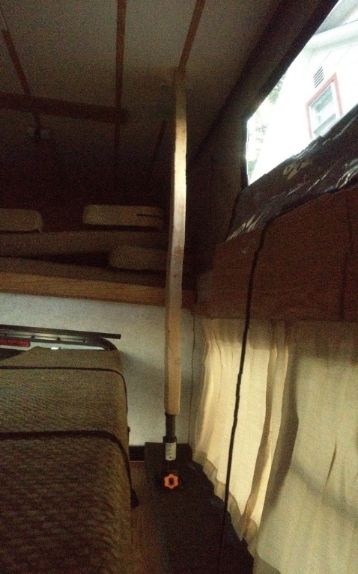 Step 2. Buy corner brace and Loctite metal and concrete epoxy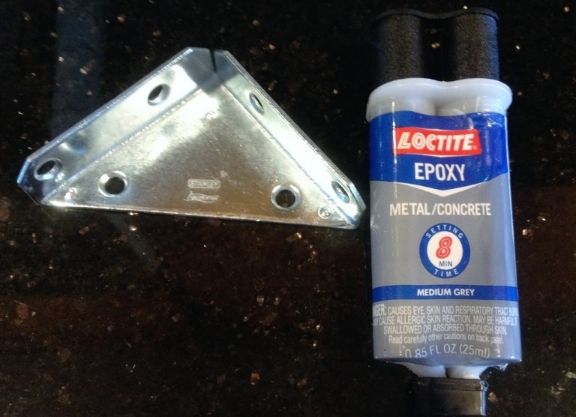 Step 3. Cut out patch from roll of galvanizes flashing.
Step 4. Cut out excess roofing material to gain better access to damaged area. Apply generous amount of epoxy to corner brace and set in place. Let stand for 24 hours.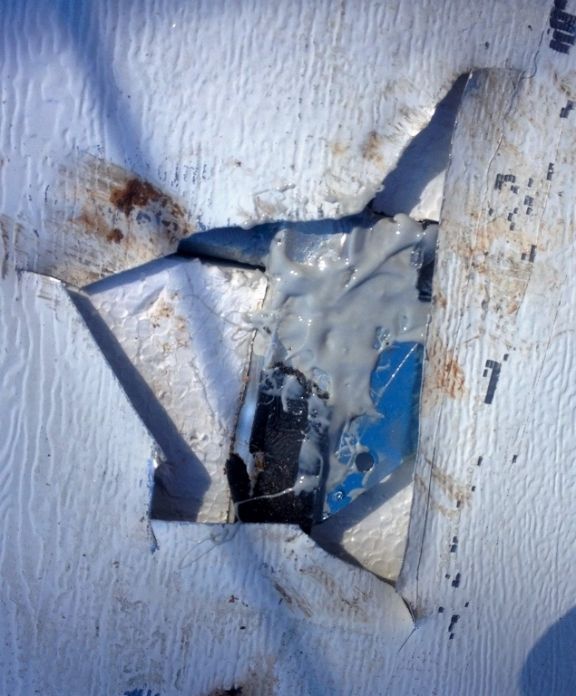 Step 5. Round edges of patch and scuff. Apply a generous amount of epoxy and set in place being careful to hold edges down all the way around.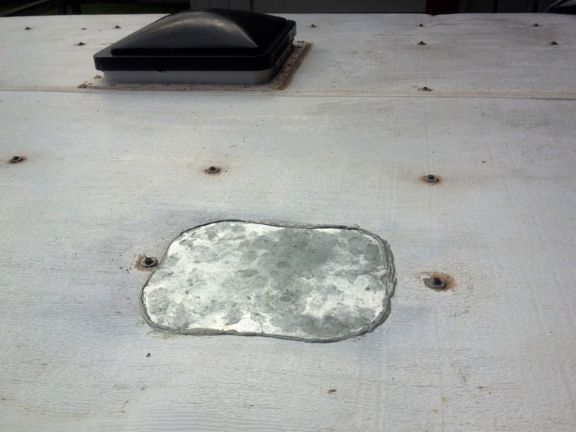 Step 6. Paint to match.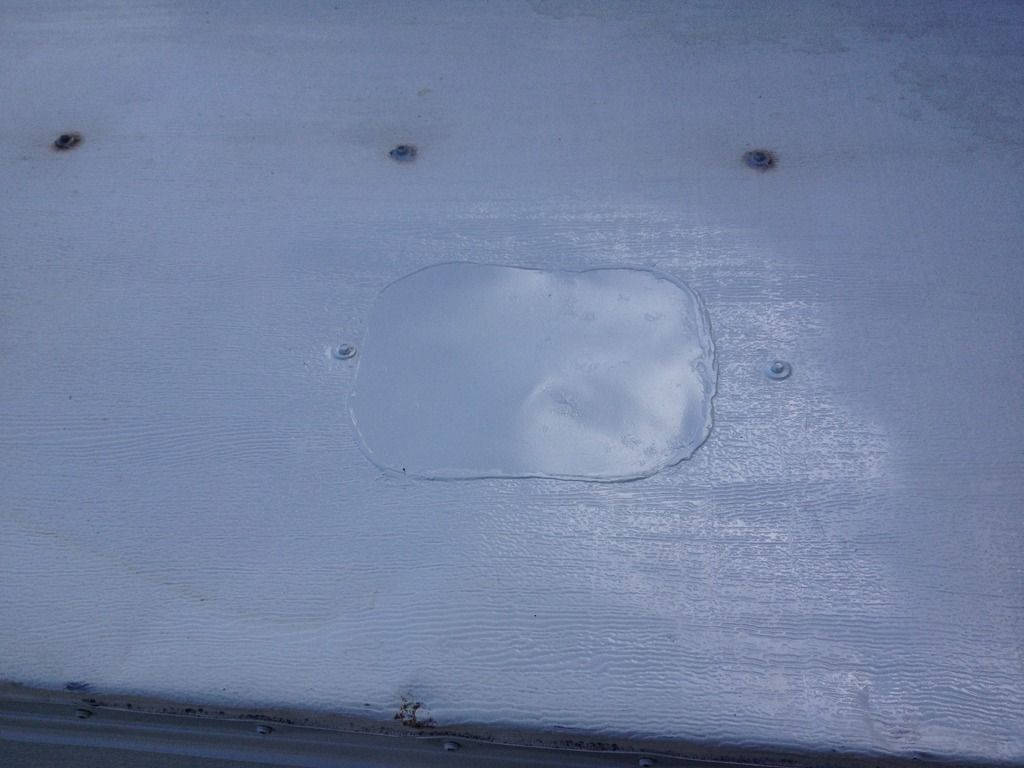 Overall I am happy with the results. We'll see if it lasts.
Last edited: