A friend said I should do a build thread, so here's my truck. Not a step by step, but more like a "hey, here's what I've done"
Make: Land Rover
Model: Special Edition Discovery XD (1 of 250)
Year: 1997
Engine: New 4.6 V8
Trans: ZF Auto (Stock)
T-Case: LT230 (Stock)
Front Axle: GBR 4.11, GBR axle shafts and CV's, ARB Locker, GBR double cardon front driveshaft, OME steering damper w/ relocation kit, RTE adjustable panhard rod, RTE HD steering rods.
Rear Axle: Toyota 4.10 with E-Locker and Rovertracks 30 splines. Tom woods DC shaft.
Lift: 3" Rovertym suspension system with corrected front radius arms and rear trailing links. EE spring retainers, steel braided brake lines.
Tires: 285/75/R16 BFG KM2's (33")
Wheels: GCR steels.
Brakes: DBA slotted/drilled Rotors from EE
and all the other junk:
Armor: Rovertym slimline front buper with Warn M8000, RTE sliders (re-inforced the sills with 1/8" steel after crushing the pass. side) Custom rear bumper that I rebuilt myself (i hated what Shaeffers Offroad built me...)
Diff guards, home made rear pinion guard, home made frame sliders.
Interior: Home made rear cargo area with tie downs, home made fishing rod holder in the roof, home made rear door table (Marc style!:sombrero
Garmin GPS 276c, homemade footwell box (need to finish passenger side)
other stuff...
Mantec Snorkel
10lb Powertank
SD low profile rack with wire mesh ontop. Hella 4000 in the middle, Hella Black Magics on the outside (will be replaced with 4000's)
Nato jerry cans, high lift, recovery gear, etc... all the little other things i don't need to go into detail about!
now the pics!
smile!
Locker switch panel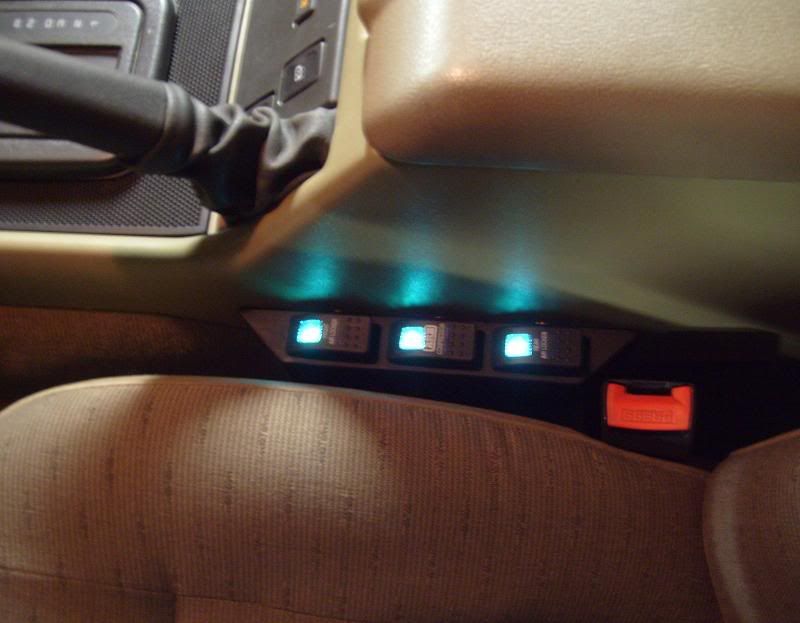 Home made frame sliders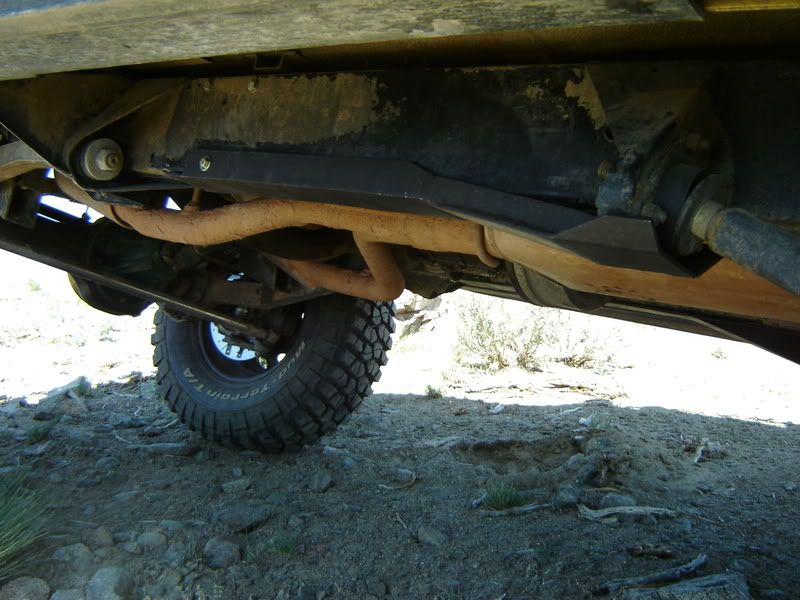 Home made fishing pole holder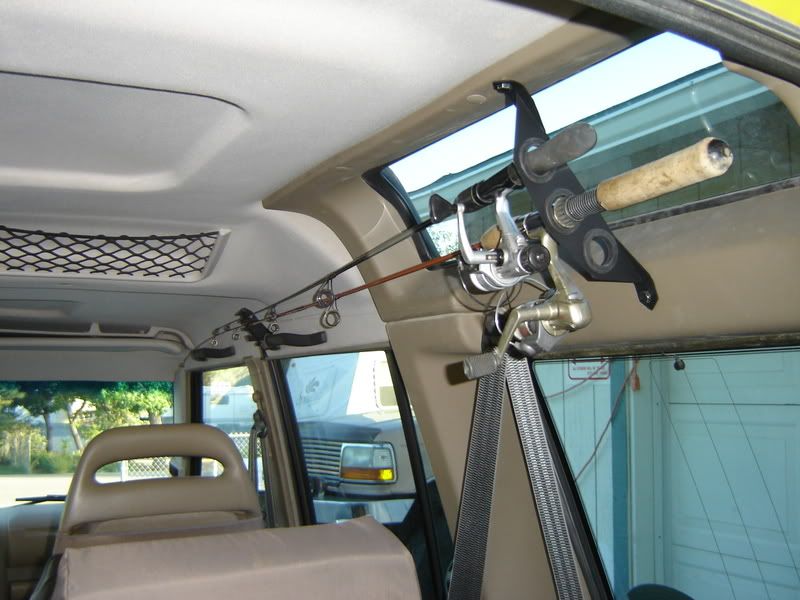 rear door table Marc gave me the idea for
Last edited: