So I started a thread awhile back looking for suggestions on for basic camper/ platform bed for the interior of my van on another forum and I took some peoples ideas and some of my own and came up with a design. So far I am pretty happy with the way things are turning out. The height and width of the sections are built to fit plastic bins underneath so my wife and I can be organized on the road. It is getting closer but I still need to sand, prime, paint and install. I am also figuring out where to install the outlets for 12V power, not to mention I need to install the marine battery a long the frame (I bought the battery box from ebay). Anyways I am not the "best" at documenting builds but I figured I would give it a try.
Here is my "basic" camper build:
The start of my permanent 75" x 34" bed on the left side: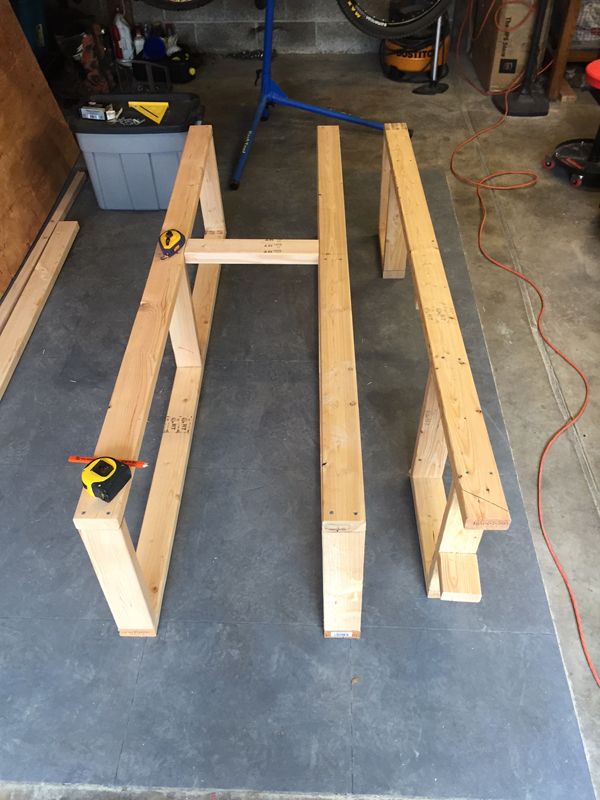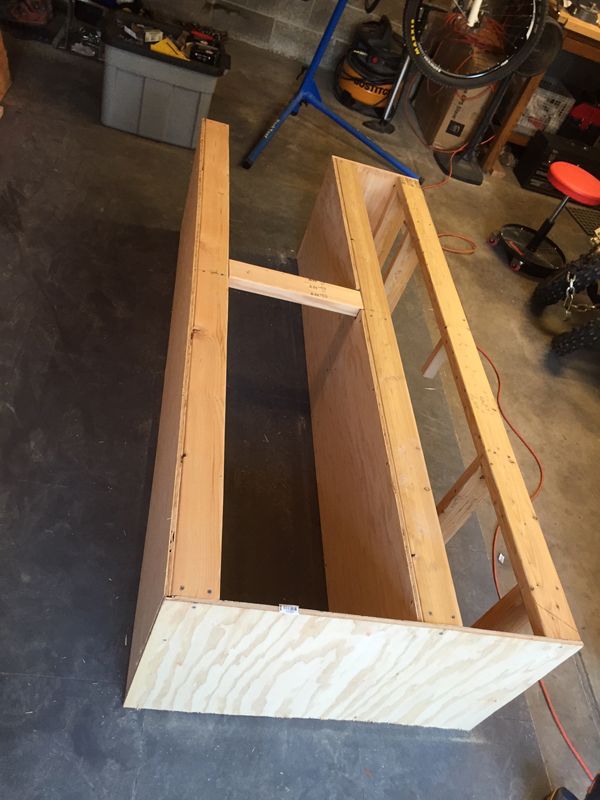 I made some doors on the top to use for basic storage:
A side door to access storage from sliding door and bins that are pushed too far forward: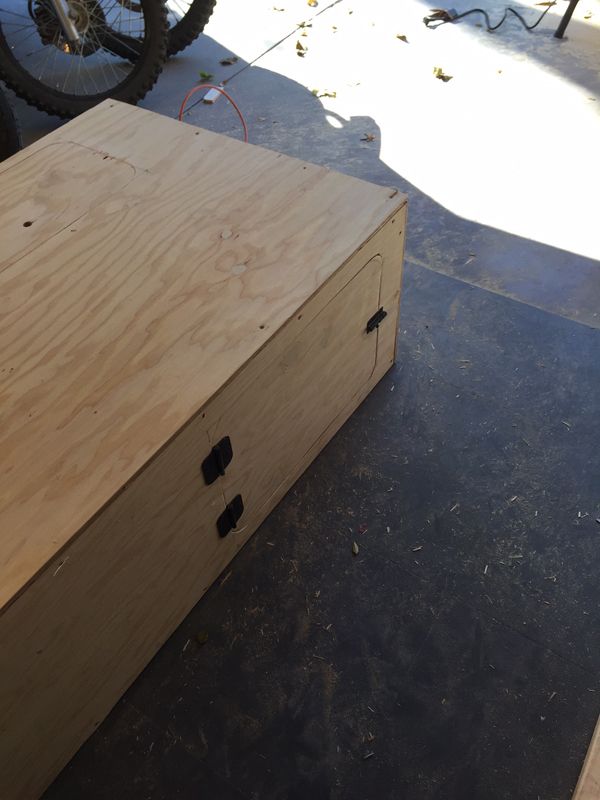 Phase One Complete:
12" bench on the ride side with similar top access:
Test Install, getting late not the best pics: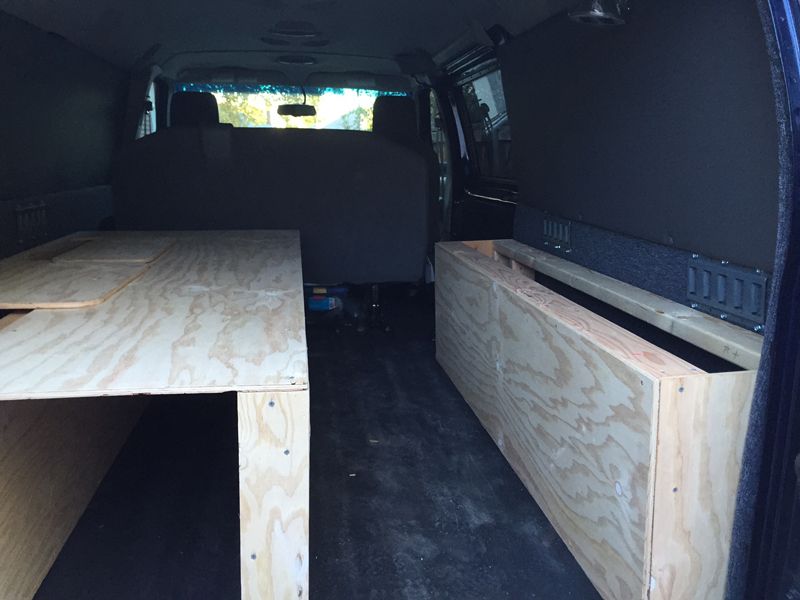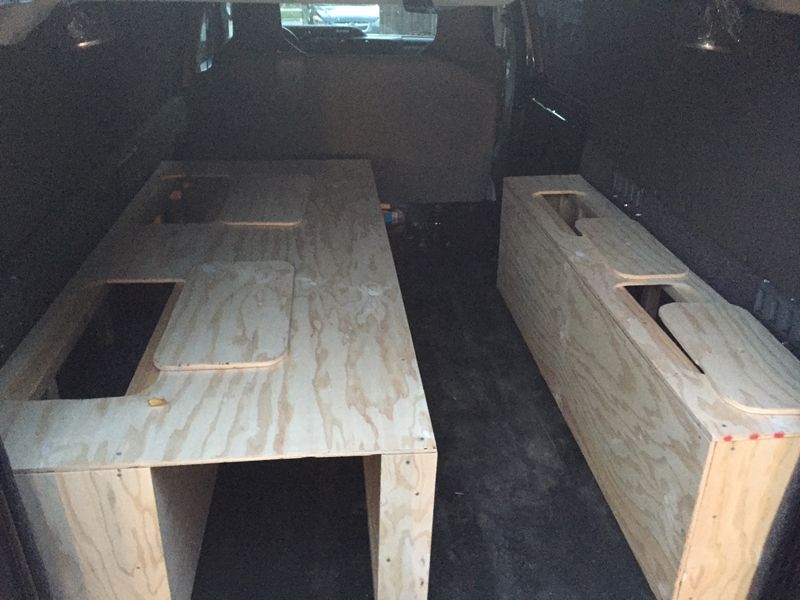 I added the center piece to make sure it all fit before building the rest out:
This is where I left off for now, as I stated I need to sand, prime, and paint. I might also carpet it. I wanted to have the center piece removable or flip up so I can put a dirt bike or mtb inside for solo trips.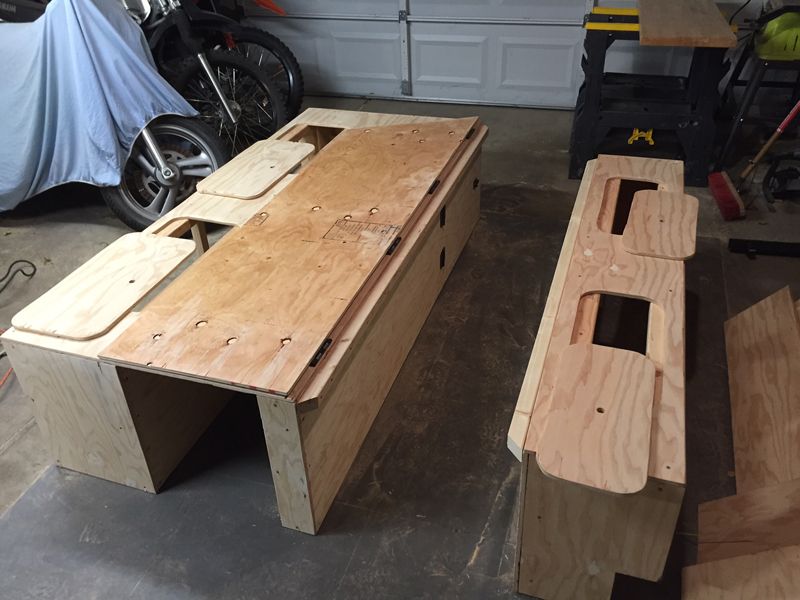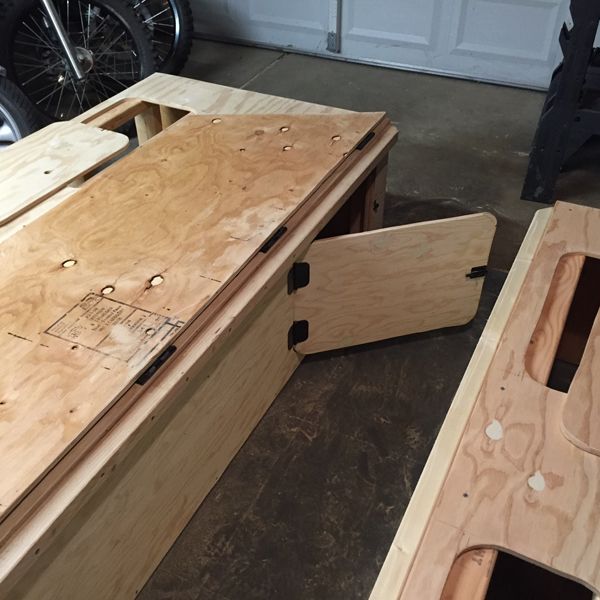 Idea behind custom cushions being made by a local shop in SLC.
This is all for now..... hopefully more to come after the weekend.