So here are some pics of my recently acquired multi-purpose truck. It's a '91 F250HD, 5.8 liter, and ZF 5-speed. I've camped out of it a bit this summer with a ground tent. I'd like to be a little more self contained but am unsure exactly what direction I want to go. I need to be able to use it to haul stuff (junk/mulch/etc.) occasionally but it will be mostly a recreational vehicle. It won't exactly be an expedition vehicle but I want to be able to camp out of it for at least a week.
I've thought of using a flatbed with some sort of custom camper but my current thoughts are to do the needed rust repair and customization on the utility body and use a RTT.
Whatever I do will happen as time and money allow. Work will begin in spring on the cab rust issues and full tune up on the 351.
So give me your thoughts and ideas. :camping: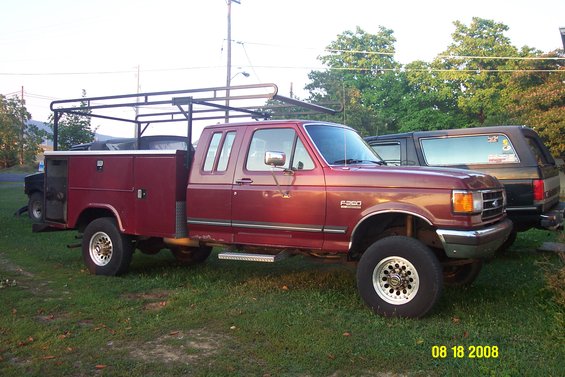 Custom aluminum bed cover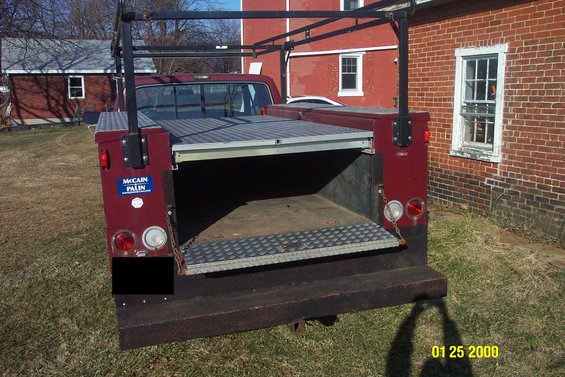 These are the bed cover support. The PO told me he once had 7 people standing up there at a race.
Two of the supports double as spreader bars when you need an open bed.
These U-channels are not only support brackets but also rain gutters.