I bought my Xterra in December of 2011. Its actually my first 4x4 that I have owned, and my second vehicle. I drove this GTI around for 4 years before.
It is isnt my first experience with a truck though, we had lots growing up. We had 1988, 1992 and 1996 4runners as well as a 2001 Durango. Although I was too young to drive the first two (born in 84) we had the third gen 4runner long enough for me to drive it quite a bit. I loved it, it was a limited model.
After I decided it was time to move on from the GTI my first direction to look was for a third gen runner, however for similar miles and years the Xterra's kept coming out significantly cheaper. I had always liked Xterra's as well so that was okay by me.
Mine had 150,000 km on it when I purchased it for ~6000 canuck bucks. It is a 2001 SE with sunroof, roofbox and most of the features you could get. Xterras were not available in Canada with 2wd or the 2.4L 4cl so its 4x4 and 3.3L.
Here is a picture of it as it looked shortly after purchased. The 255/65 R16 Uniroyal Laredos were quickly replaced.
This was not going to be a rock crawler, but merely a vehicle for some exploration, camping and light offloading. I decided to go with 235/85 R16 BFG ATs. They fit with some very minor trimming of the splash guards. I have future plans for a PML but so far it is suiting my needs.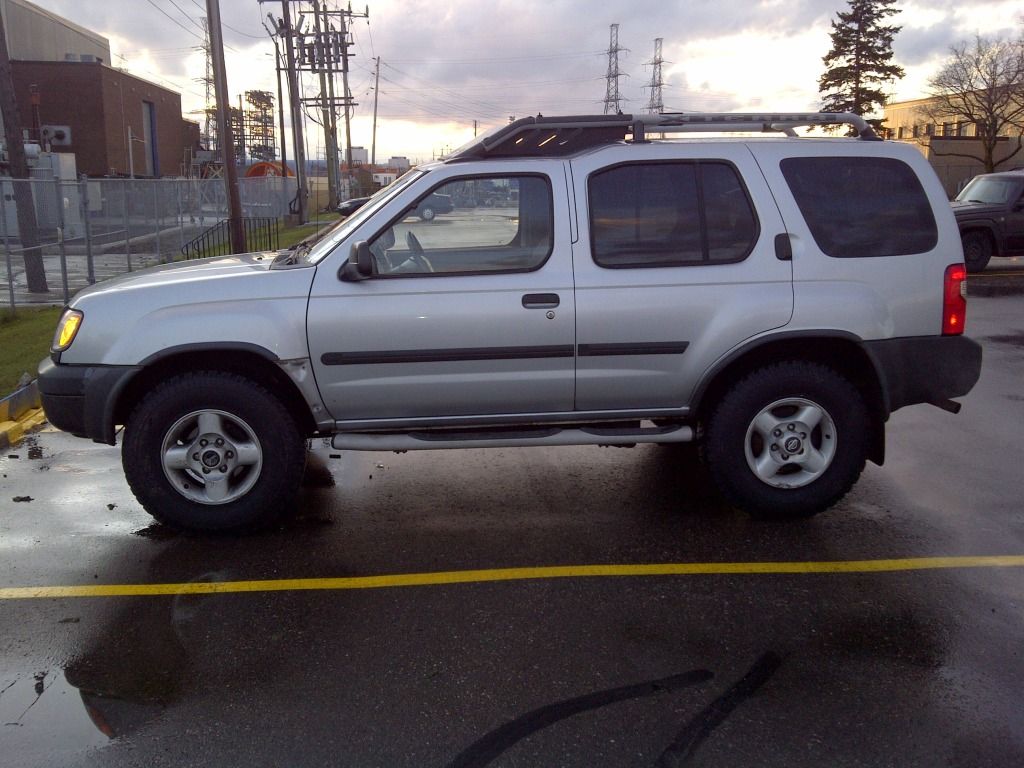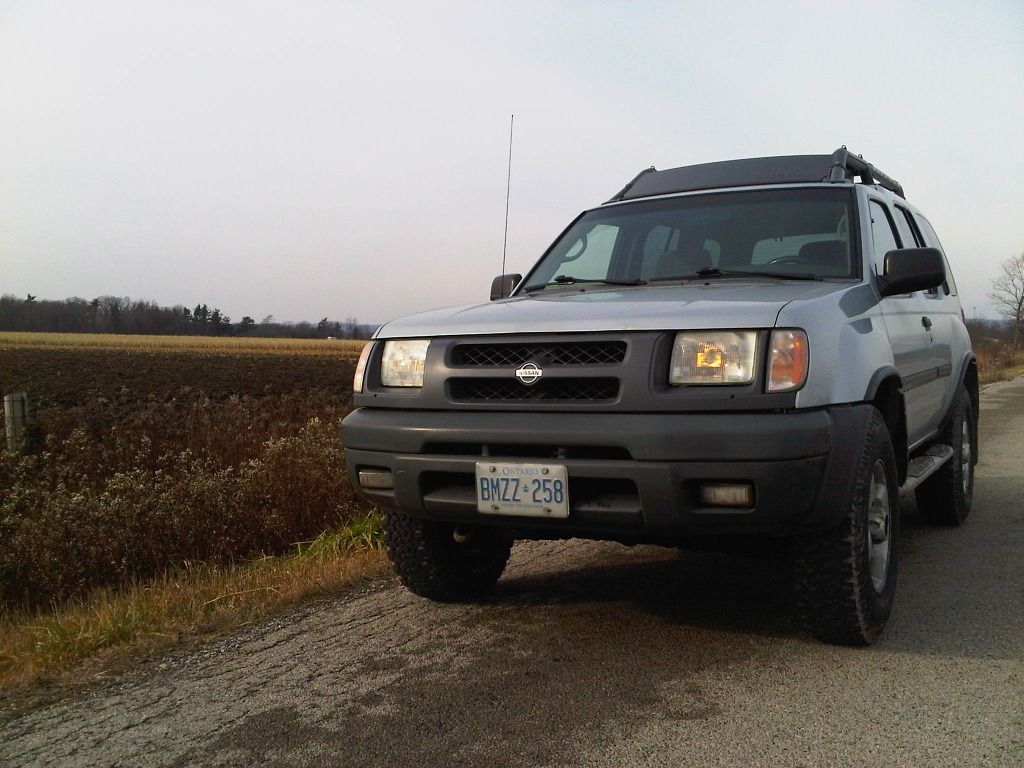 Here is a picture beside my brothers JK (35s, ARB lockers, snorkel etc etc)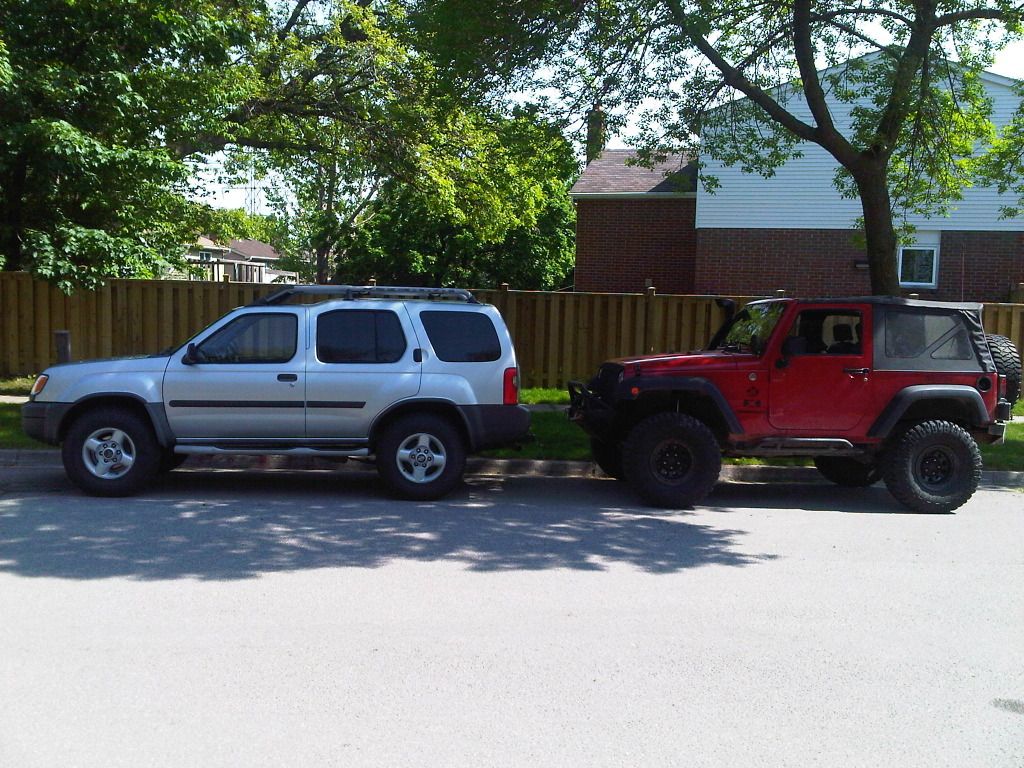 This is the only picture I currently have of it getting dirty but I plan to change that soon. My brother and I are going on a 4 day little trip in Eastern Ontario in about 3 weeks and I hope to add a lot more to this thread and probably a trip report.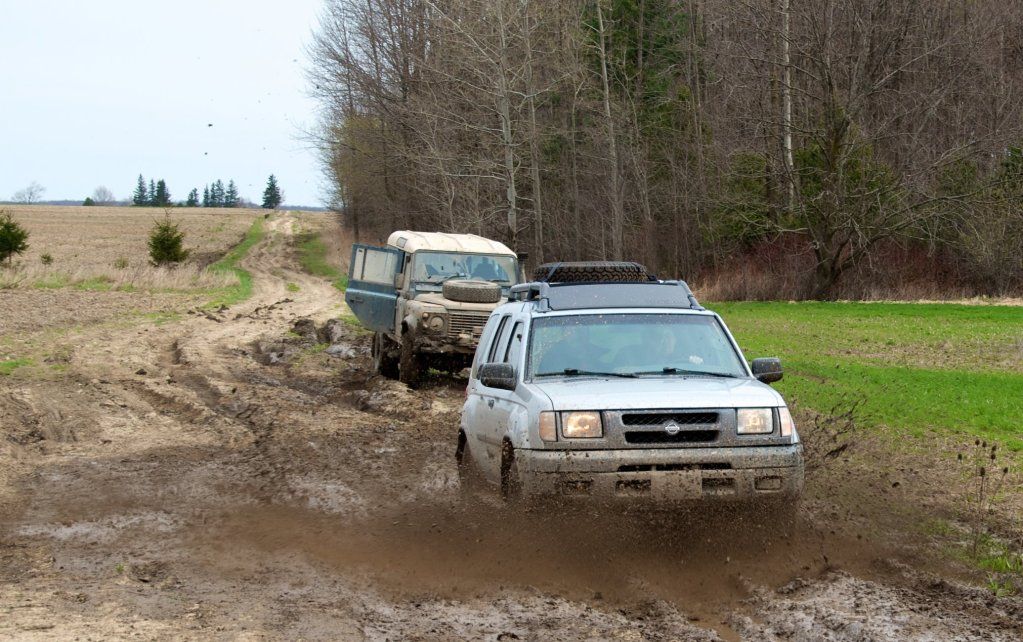 I just recently took off the side steps and have been performing lots of preventative maintenance to get everything up to snuff. Gas mileage has been okay (roughly 17mpg mixed driving).
Plan to add the PML in the near future and just use it as much as possible.
Any advice or suggestions would be more than welcome!
Last edited: