I love my Lowrance 540C.
I mounted it where the rear view mirror used to be on my 07 FJ Cruiser. You can't see out of the rear very well anyway and it proved to be a perfect place for me to have my GPS. It's super convenient.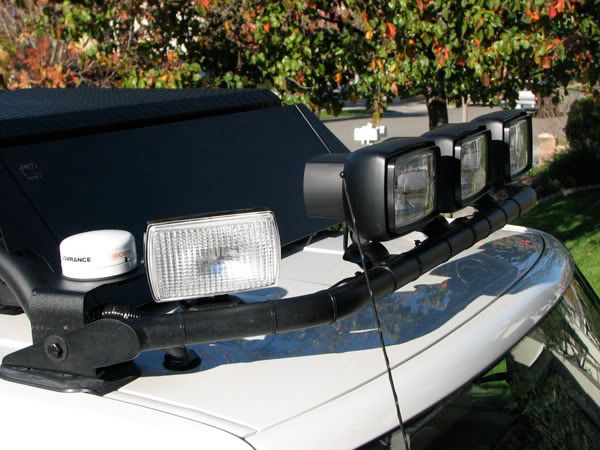 I mounted the antenna on the OEM rack. (my HID lights are mounted on an N-Fab bar).
The actual bracket that the 540C is mounted to was made by SHADOW-WARRIOR, who is a member of this Forum.
After about 9 months of constant use, it's one of my favorite and best loved modifications - and a MUST for expedition driving since it is a true topographic GPS.