Earlier in this thread I posted this item: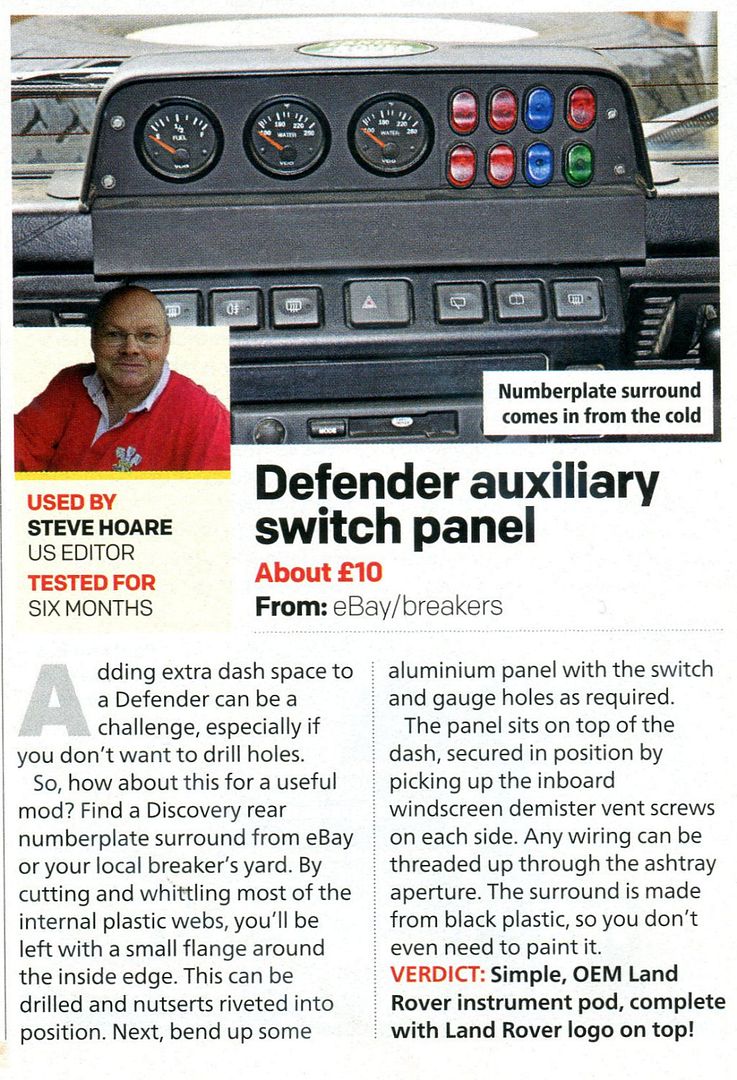 I've been thinking maybe an auxiliary panel like that custom-fit to the Wrangler dash might be useful, so I did a quick concept design and printed it on cardstock. There are a few places on the dash it could be fitted, in this photo it's at the top of the LJ's center stack:
Being there it gets in the way of the dash-top tray, so in this photo it's moved in front of the tray: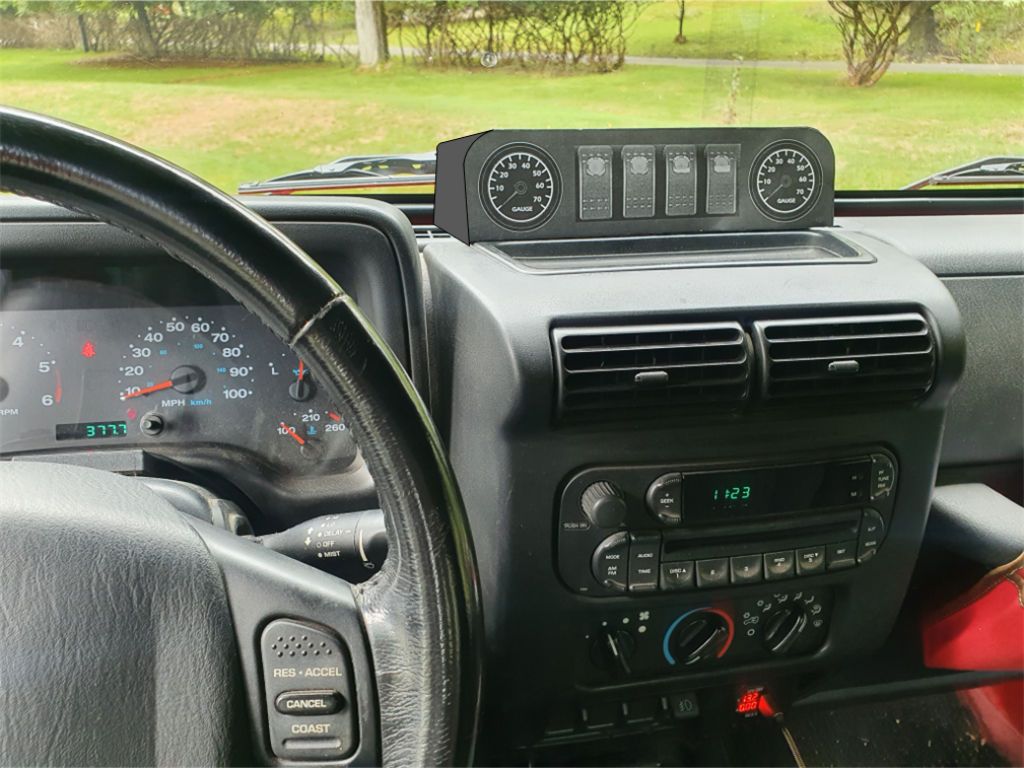 But in front of the tray it gets in the way of the defroster vent, so in this photo it's on top of the instrument panel:
The same three positions in the JKU. The top of the center stack is a little narrower in the JK so it looks slightly wide here:
But in the JK it doesn't interfere with the defroster vent when placed in front of the tray:
In the JK the instrument panel is lower relative to the steering wheel so to make the switches visible there I had to tilt the steering wheel down a bit, since I'm tall I normally have the wheel tilted all the way up.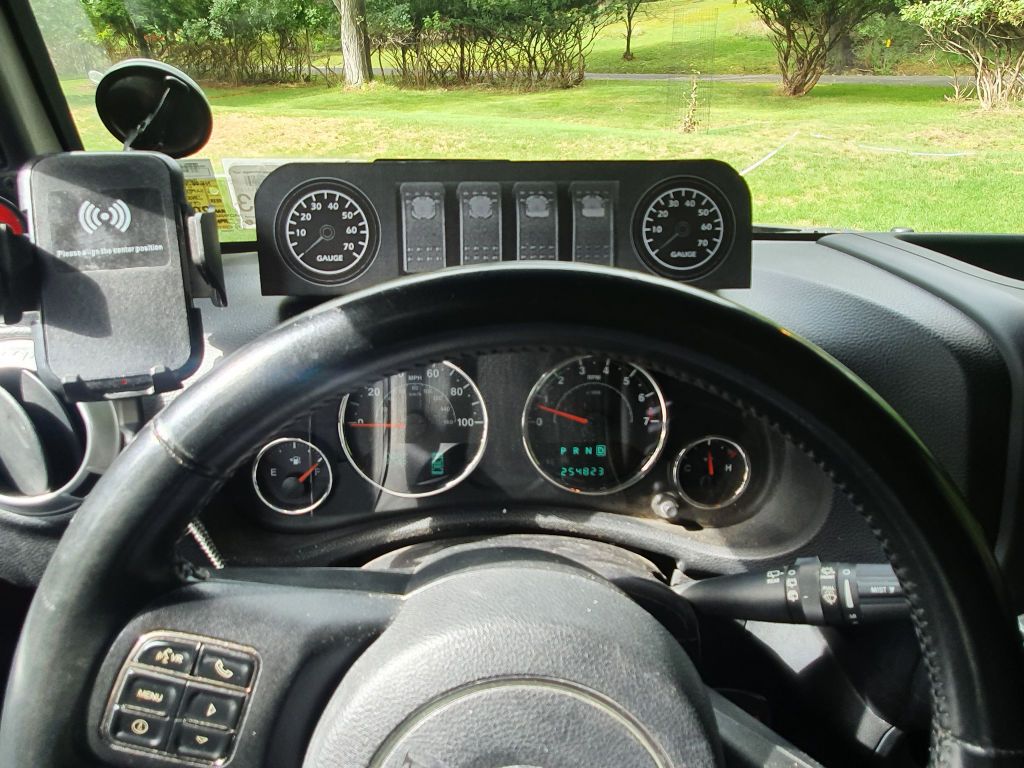 It's just a cardstock idea for the moment, but if I decide on a good place for such a panel maybe I'll make a mold and do a few prototypes to try out. Suggestions and criticisms welcome, you can help me decide if I take this idea any further.