Defender Camper Trailer - every issue of both magazines has a classified ad section in the back. Mostly they list various Land Rover vehicles for sale by owner, but in the July issue of Land Rover Monthly this Defender Camper Trailer was listed:
I think the design of the Defender/Series Land Rovers lends itself well to turning the back half into a trailer or camper.
Back when I first built the LJ Safari Cab hardtop, I did something similar - I assembled some extra hardtop parts into a camper top for my Jeep-tub trailer. I built it just as a proof-of-concept, so I never completed it. After assembling it and loaning it to Gr8Tops to display at a show, I removed it from the trailer and went on to build other things to top the trailer.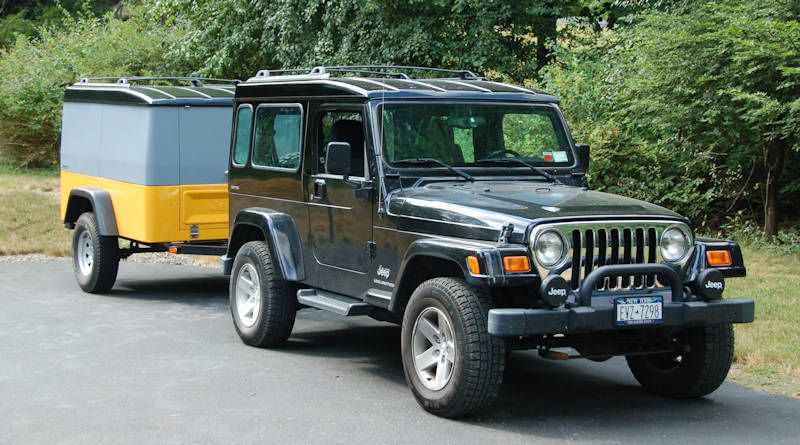 I put a barn door on the back and a liftgate (or should I say "catflap"?
) on the front:
Since it's made of Safari Cab parts with only minor adaptations, and since the Safari Cab is in production at Gr8Tops, it would have been fairly easy to turn it into a commercial product that could be used with the fiberglass Jeep-tub trailers offered at dinoot.com. Probably there isn't enough interest in such a camper to make it worthwhile though.
I've still got the parts but I doubt I'll ever do anything more with it.