A chop-top Discovery. If you cut the top off a Cherokee you could do a similar half cab soft top...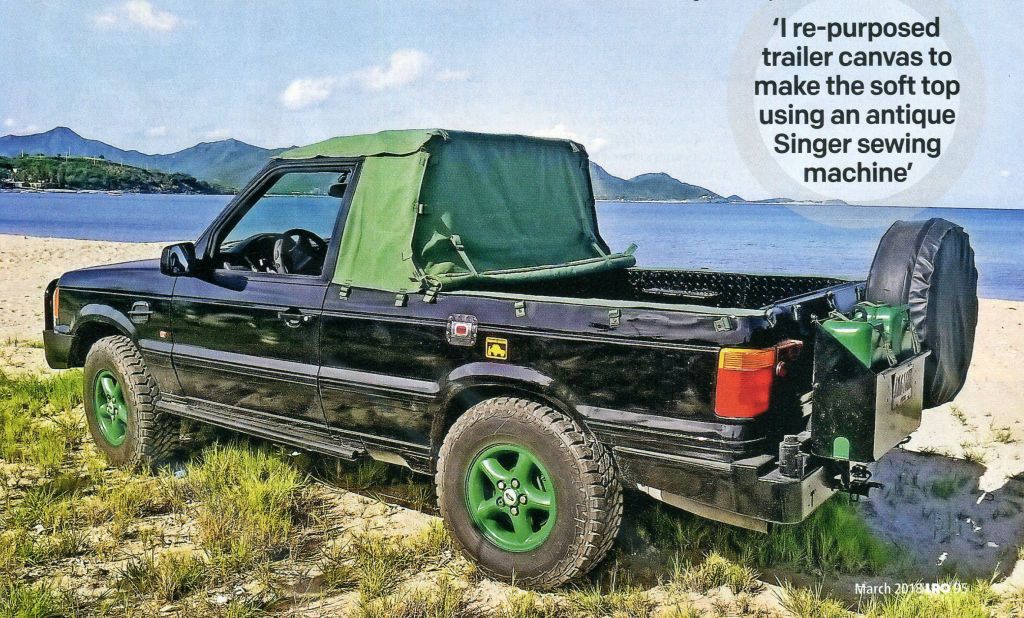 Maybe add a rear window too.
If I were doing a Cherokee chop-top, I think I'd start by measuring the top of the Cherokee windshield to see if a TJ or JKU soft top could be adapted to fit, then I'd resew the Wrangler top as necessary to fit the Cherokee. Would have to build some new door surrounds for the different shape of the Cherokee doors, but I think a factory soft top would be a good place to start.
When I built my pickup, I shortened the factory soft top to fit; of course it was a lot easier to do that than it would be to fit a Wrangler top to a Cherokee, but assuming a few basic dimensions were ok, a Wrangler top could probably be modified to fit a chopped Cherokee with a little sewing.