I like the idea of the organizers that hang from someplace on the vehicle or perhaps on a tree. I also liked the work surface/table that was part of the "Canvas Kitchen" in the previous post although I don't like the design because the angle isn't adjustable in case it isn't hanging level. I wanted to use those features but also have a convenient way to store and carry the organizer, something like a tote bag that could zip open and hang, so I came up with one basic design that I used to make three different organizers.
First I did a kitchen organizer.
It can hang on the hardtop window using suction cups.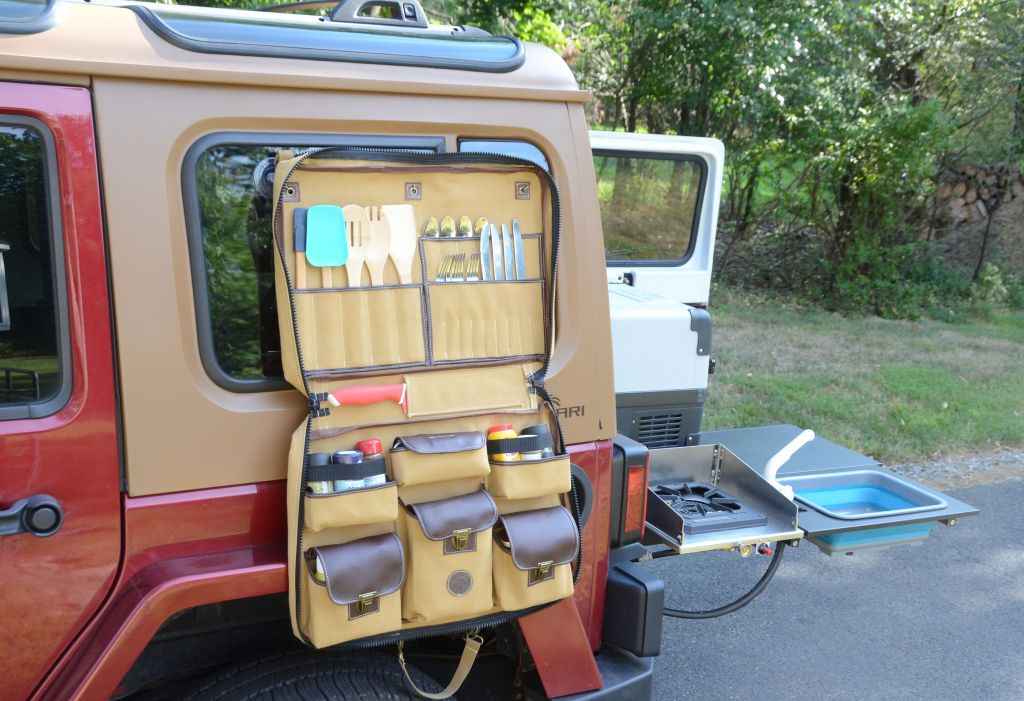 It stows nicely between the back seat and the front of the Trail Kitchen: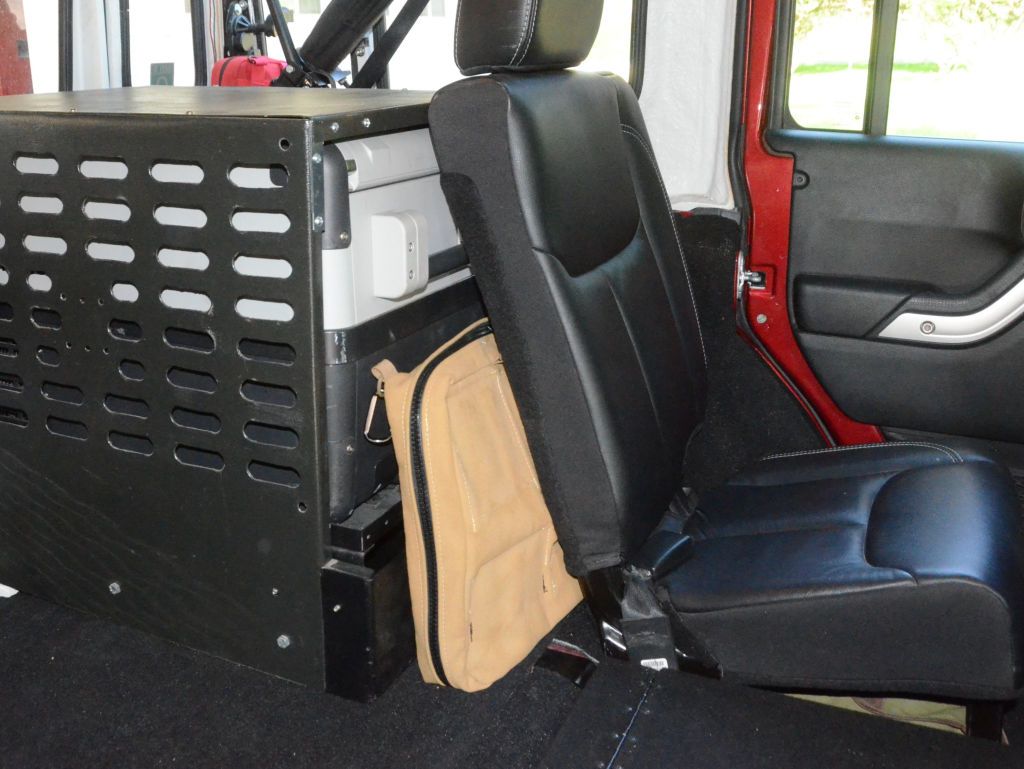 Then I did a toiletry bag. Zipped, it looks like this: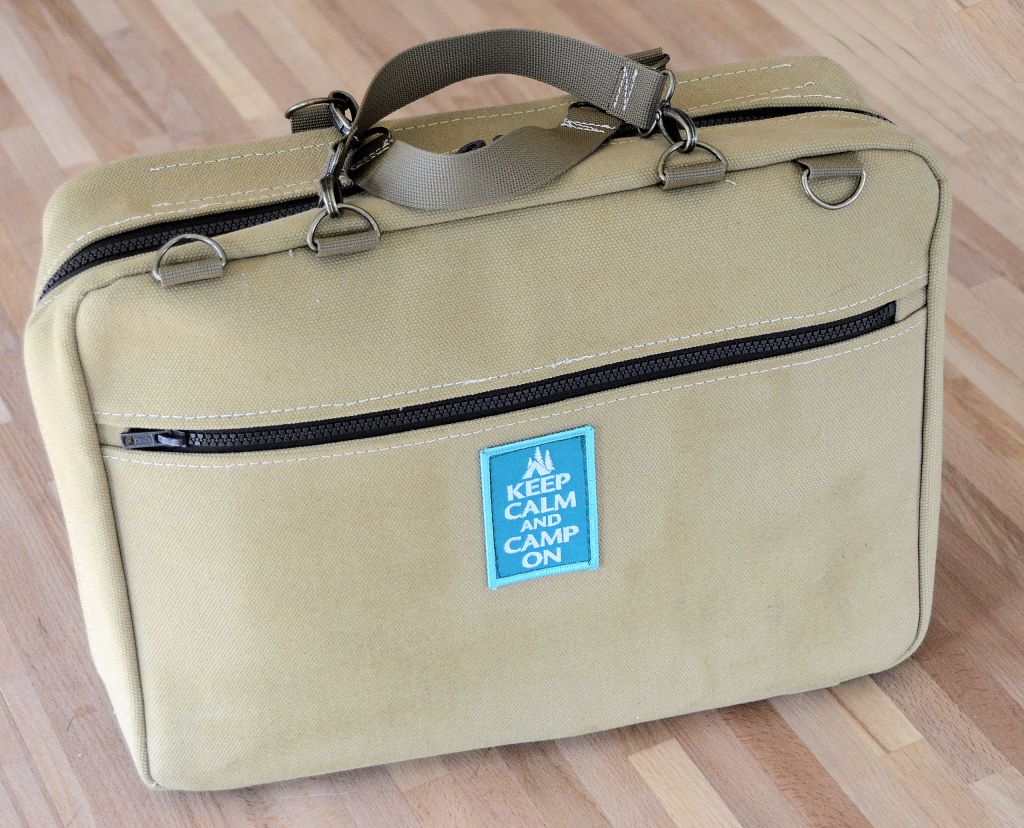 I did a work surface/table in this one, it's got a good size glass mirror, places to hold TSA-sized toiletry bottles plus a number of pockets on the inside and on both sides of the outside to hold whatever you might need. Here it is hanging from the hardtop and from a tree: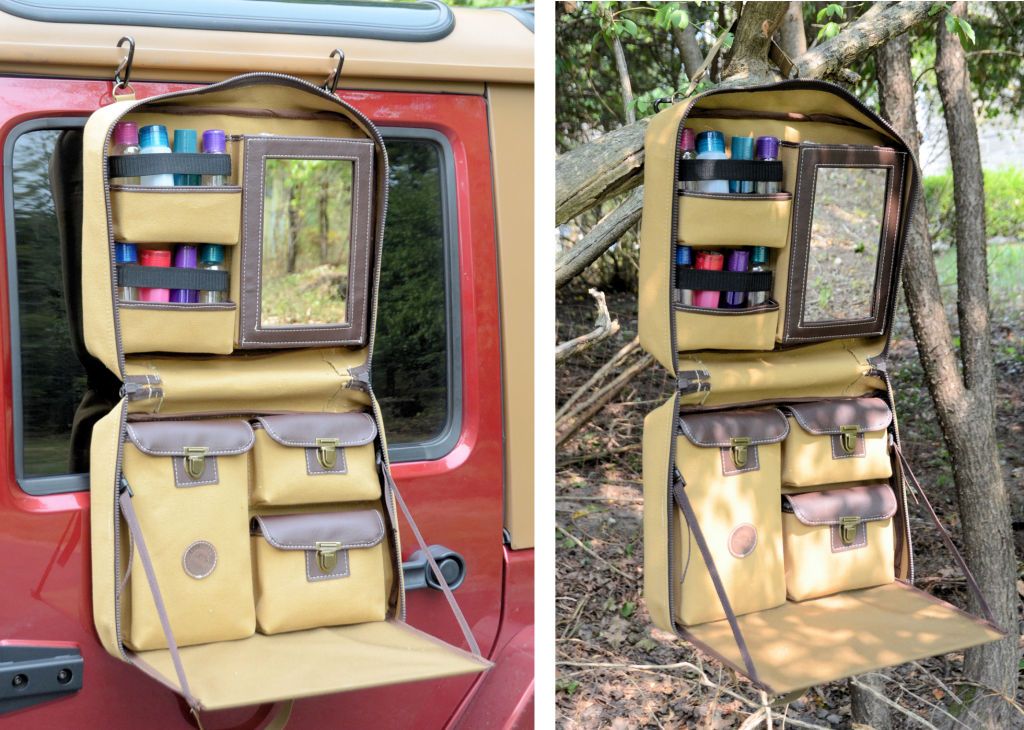 The third one is a first aid bag.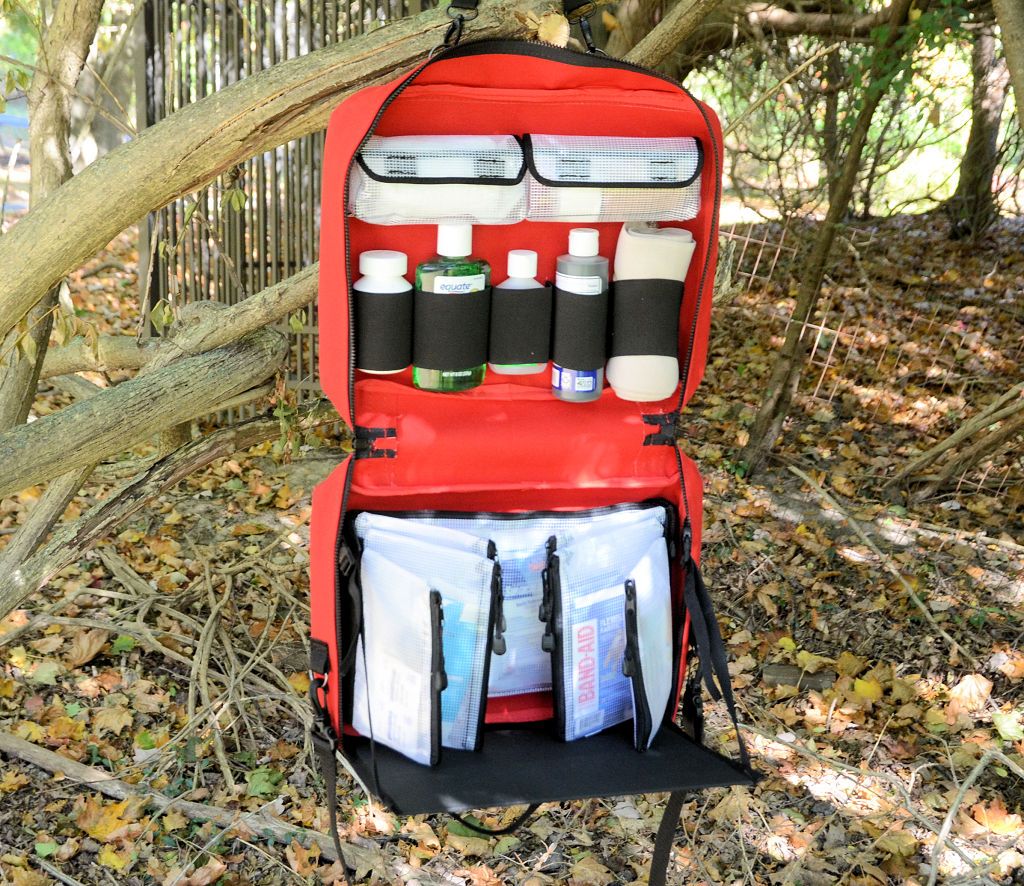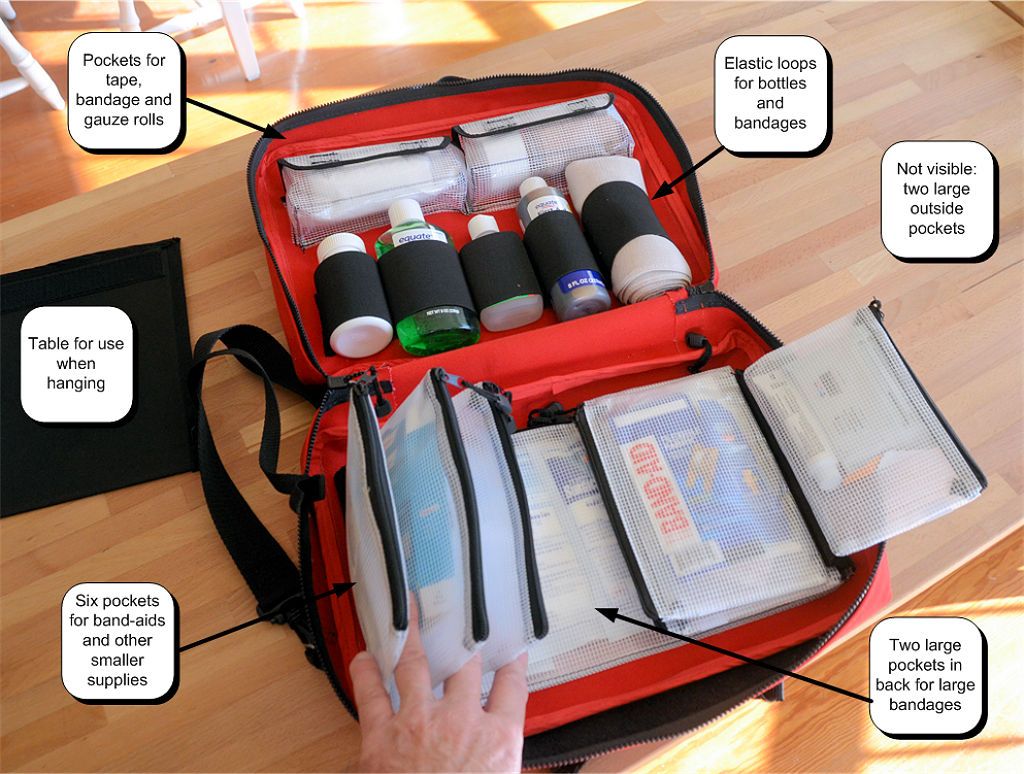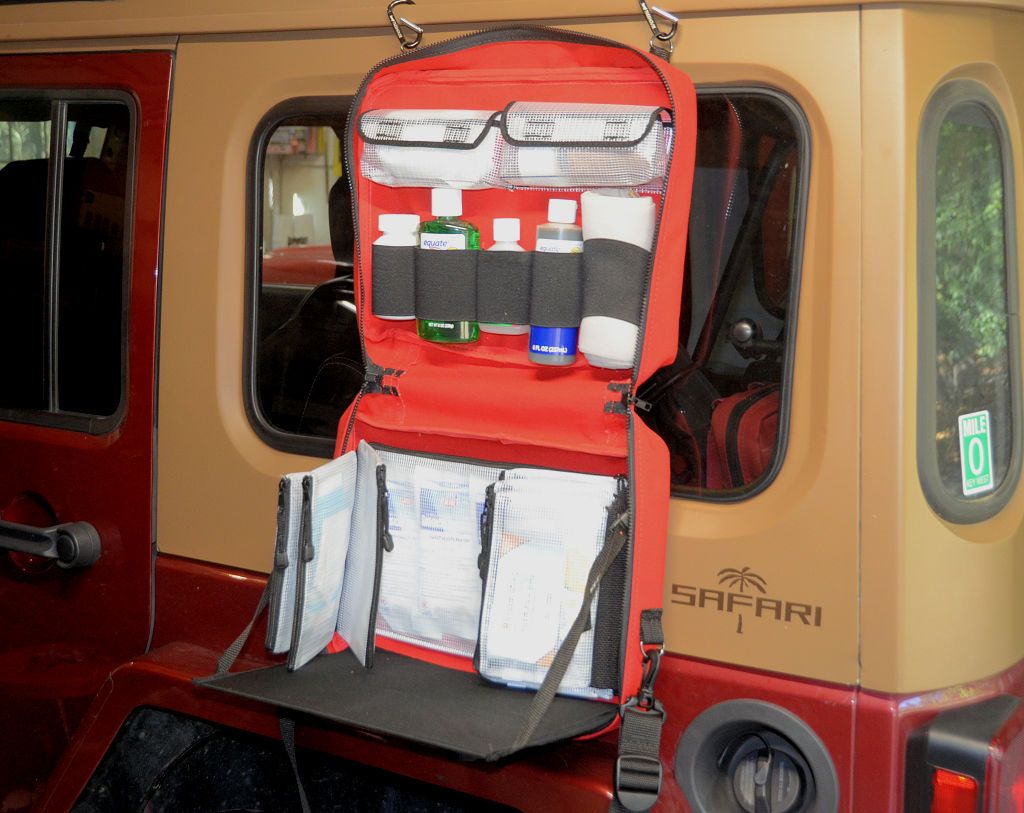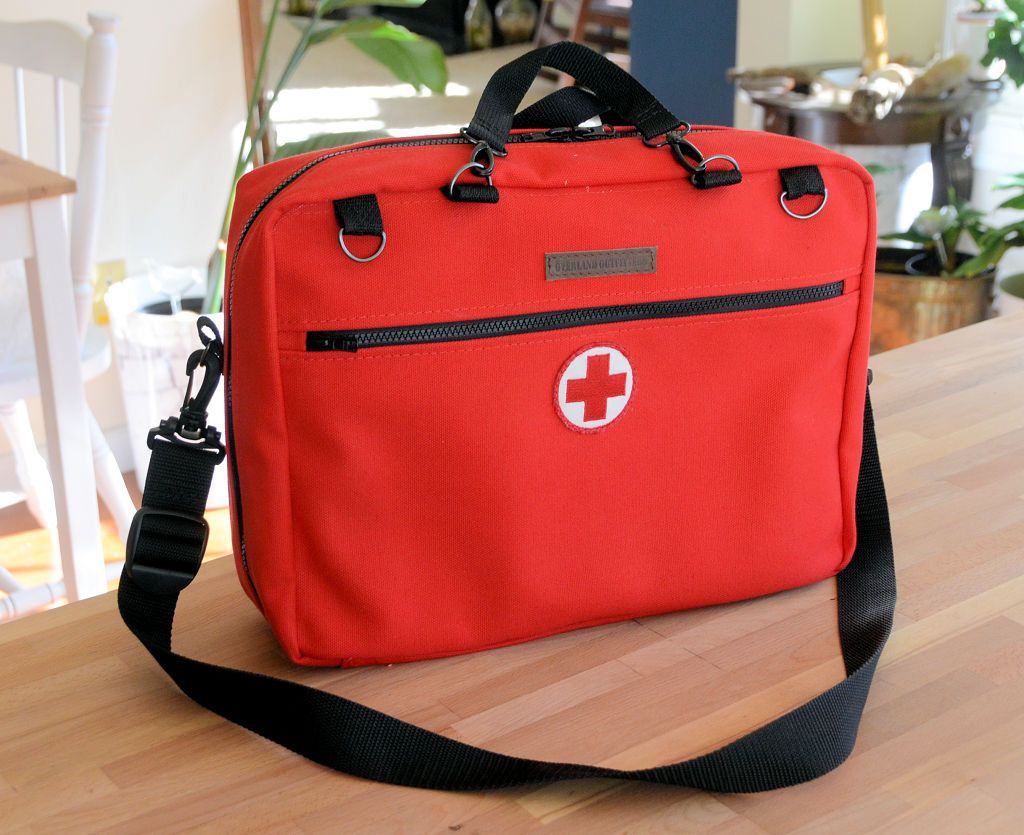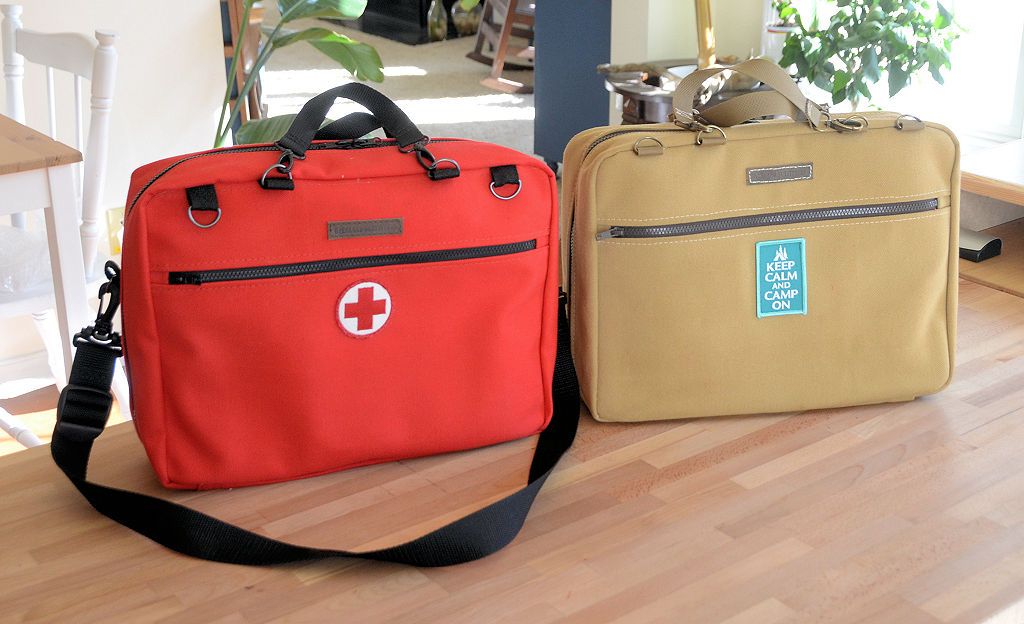 All three of the bags...
Photos in the Land Rover magazines started me along the path to designing and sewing all of them.