Ladders are much more common on Land Rovers than they are on Jeeps. Maybe it's because roof racks are more common on Land Rovers than they are on Jeeps?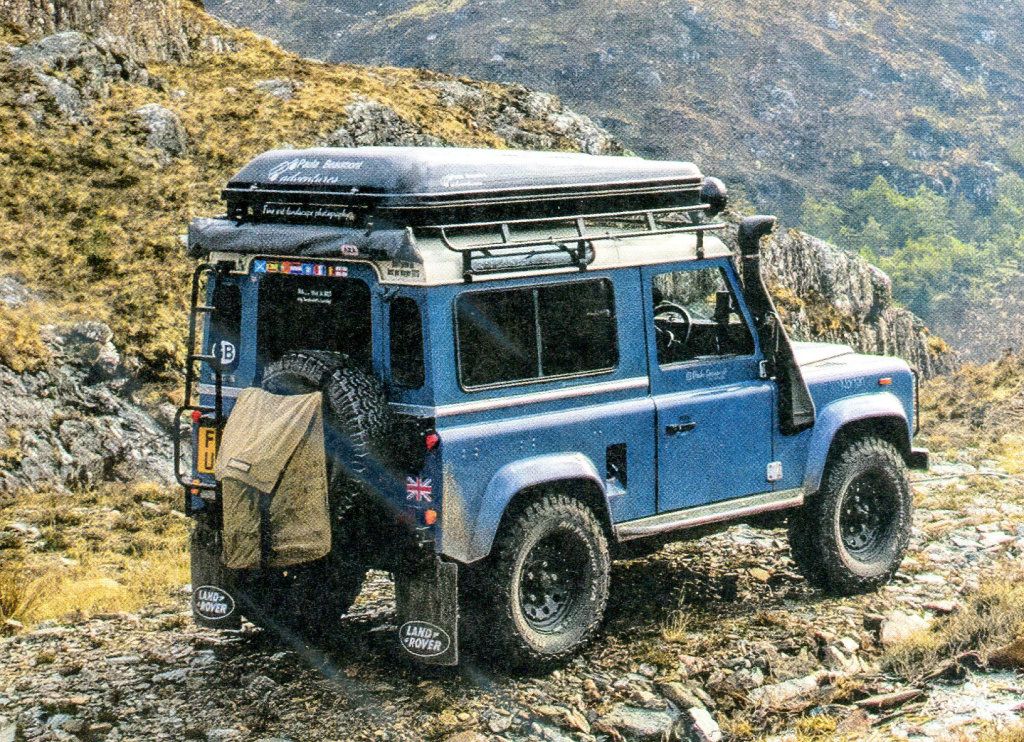 There are lots of different ladders on the market for Land Rovers - ones that account for the license plate, ones that don't, long ones and short ones, here are six more styles:


One of the factory options for the "new Defender" is called the Explorer Pack, which includes a cargo box on the outside at the left rear window (I've posted photos of this before) and a ladder on the other side: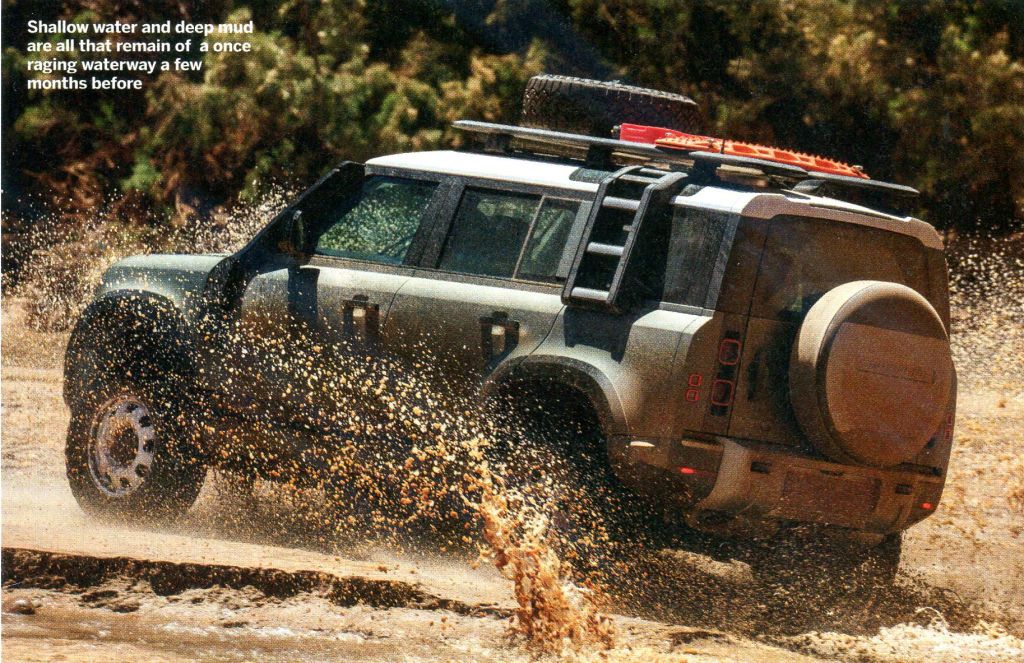 Until I saw this next photo I thought it was a fixed ladder and that you'd have to step on the tire first to get up to the ladder. Turns out it deploys like this: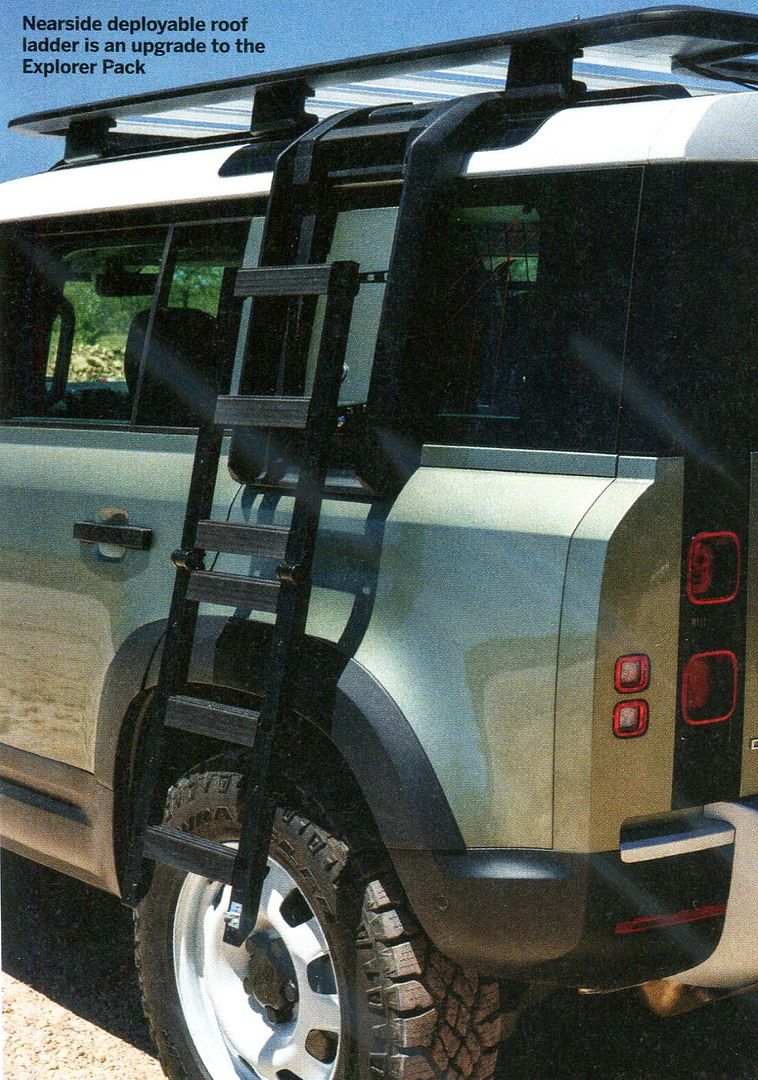 Back when I designed the LJ Safari Cab I considered adding a ladder to the design. I built two proof-of-concept ladders, both with Land Rover inspiration. One went all the way down to the bumper and accounted for the license plate and the second was a shorter ladder tha ended above the license plate.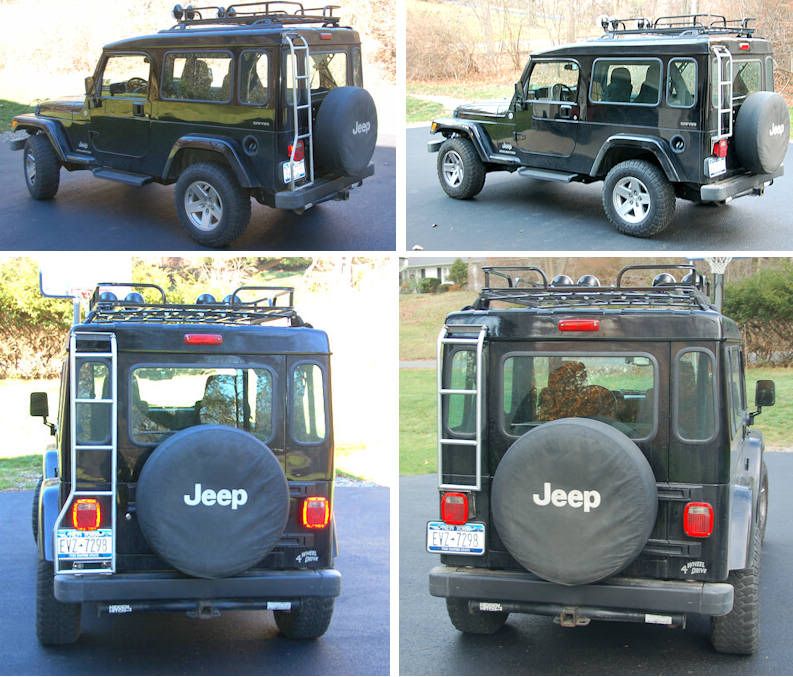 After using the Safari Cab for a while without a ladder, I decided that I didn't need one. If I ever need to get all the way up onto the roof rack, I step first on the bumper, then on the top of the spare and then onto the rack. Because I'm tall that works for me but people who aren't so tall might need an actual ladder for that move.