Ground anchor parts bolted together. I'll call it a "no tool assembly" because the bolt heads are 3/4" and can be tightened with the Jeep's lug wrench, so no additional tools need to be carried.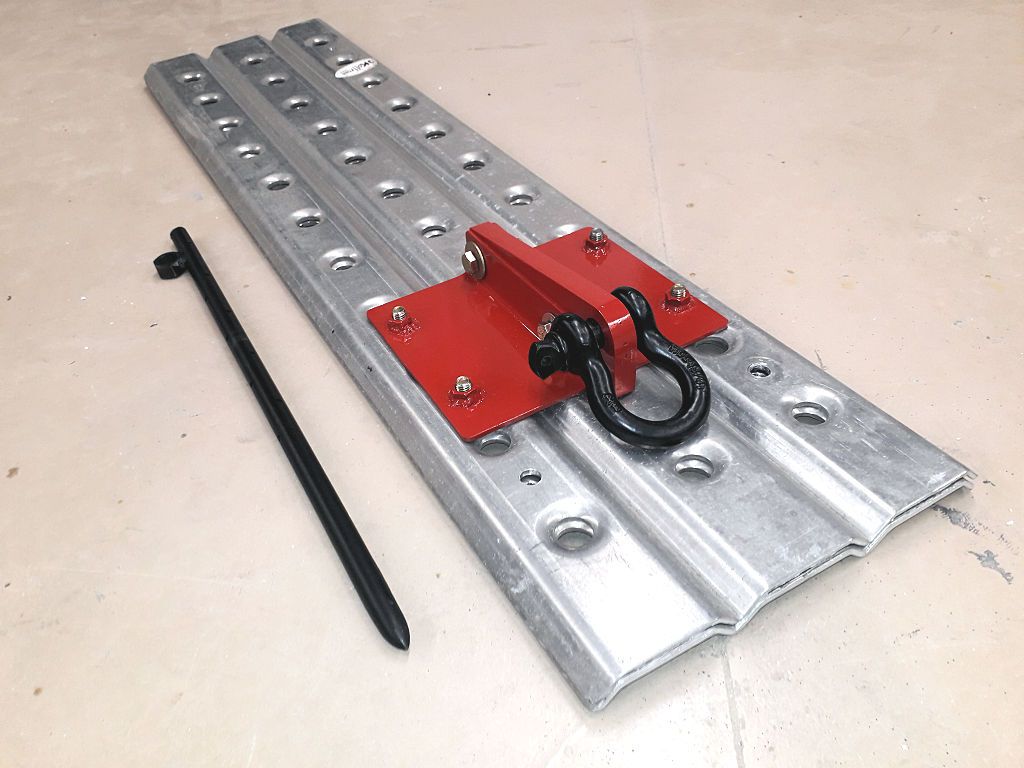 I've bolted it to two stacked sand ladders. Each one is 1/4" aluminum, so together they're 1/2". One is probably enough but two will be more rigid; I'll do some testing when it's done to see how it performs with one or two.
One stake is done so far. It's 3/4" diameter and 24" long. A large nut with the threads drilled out is welded near one end, that's to aid in removing the stake from the ground. The I.D. of the drilled nut is just over 3/4", so another stake (or the Jeep's lug wrench if all stakes are in the ground) can be inserted and used to twist the stake out of the ground.
I plan to do a total of 8 stakes, that's next.