I searched for some info about people into kites and didn't see much. Just curious if anyone takes them camping/offroading/backpacking etc.
I was in REI last week and while waiting to meet my gf for dinner I was pretty much looking at most things in the store I don't normally check out. Well I found their selection of Prism Kites. REI stock a few models and I liked the way they pack away when not in use. Well after comparing prices on Amazon I decided to wait til I got home to check them out a bit more. My thoughts that the company must be staffed/run by outdoor enthusiasts were confirmed after checking out the website and reading some bios. The CEO is a pilot who built his own airplane and flies it to places off the beaten path. Yesterday I received my Prism Stowaway Parafoil kite and flew it soon thereafter. I haven't flown a kite since I was a kit. It was quite peaceful to see this thing just catch the wind and rise up. The way it packs up is ingenious and more than easy to bring along on trips. For those of you with kids this might be an easy way to keep them busy for a while on trips. Not that there isn't usually more than enough at the places most of us travel to.
They make far more than just the parafoil version I got:
http://www.prismkites.com/products-sl-stowaway_parafoil.php
What a way to get away:
New product packaging:
And a few cell phone pics from my initial flying experience yesterday: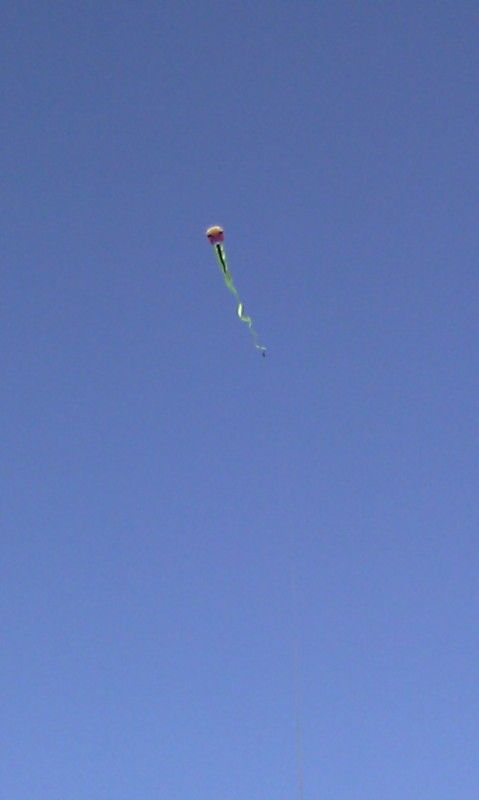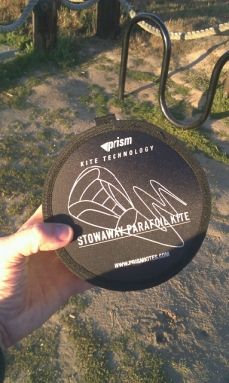 This journey has led me to begin investigating other forms of parafoil exploits:
Anyhow please share any experiences with normal ground based string kites.