Ever hear about a Commander Attilio Gatti and his "jungle yachts?" Picture a couple of streamlined semi-trailers, set up as luxury living quarters, cruising Darkest Africa in 1938 to 1940.
Here's a picture of one of the rigs on its way from the International Harvester factory where they were built, to New York City.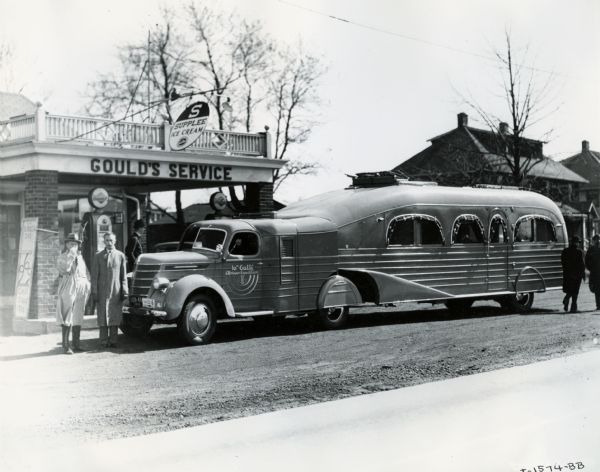 It appears that the truck and trailer are joined with some sort of flexible skin.
This image is from the website of the Wisconsin Historical Society, which has lots more pictures of these unique vehicles.
Here are few:
Jungle yacht bedroom
Jungle yacht bathroom
International jungle yacht interior
Coctktail hour in the Congo
Apparently, Commander Gatti was quite well-known in his day and made many expeditions to Africa, publishing extensively.
I found a
few pictures
of the commander and his vehicles on flickr. com and a skeleton article on wikipedia. The best thing I could find is a
short article lifted from an International in-house publication
.
I haven't yet searched e-bay or any other places for original source material.
Anyone familiar with the commander or his exploits?