Here is one that I made for a 1st gen 4Runner that I had.
http://forum.ih8mud.com/3728473-post9.html
My goal was to make it strong and low profile. I didn't want it over 4 inches tall from the roof.
I used 3/4 X 3/4 X 1/8 angle since it was inexpensive.
Deciding where to make the "feet" was challenging... especially when I drilled the front holes and discovered that the fiberglass was about 1/8 thick (it is about 1/2 in the back). I made the feet longer to sit over the front edge of the fiberglass roof where it is very strong.
One problem that I encountered was that it "hummed" on the highway at 60mph. Adding the lights created turbulence over the rack and eliminated the humming. I didn't notice much decrease in fuel economy.
The next time I make one, I'll use some aluminum parts like the ATV ramp idea someone posted above because all steel is heavy.
- Toyotero.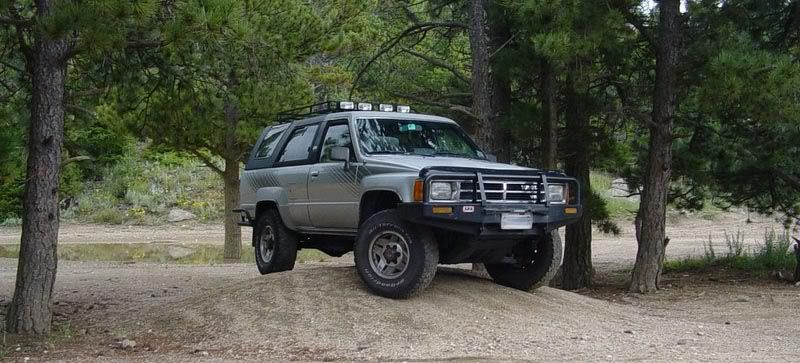 Last edited: