This is a pic of my van with cargo racks front and rear. The rear cargo rack is an elec. motor lift which offers 24" of travel and allows for diff. attachments. The dog box is removable so cargo rack can be used for other things as seen in pic. You can use diff. attachments like motorcycle platform instead of cargo rack, storage box or what ever you can think of up to 500 lb.and when your finished, lower item and roll into garage till next time as shown with detached cargo rack and bike. Dog box was made to fit inside cargo rack rails. Top secret connector would be used on each item. It self aligns as you raise lift or disconnects when you lower to ground. The lift weighs 75 lb. and empty cargo rack weighs 75 lb. Cargo rack has removable wheels and lift can be broken down into 35-40 lb. ea. pc. if needed. Once installed on hitch the lift can stay attached in the raised position. One Pic shows lift in tilted position so both rear doors open.
I designed this working with fab shop because no one else offered anything like it. Have considered selling them now that the R & D is finished, maybe in 2011.
Front Cargo rack and winch are mounted using double tube hitch. Top tube aligned within bumper opening for portable Warn winch and bottom tube under bumper for cargo rack. I designed the double tube hitch for this and tested 9000lb. Winch with buried to frame van being pulled out with rear parking brake engaged just to make sure it would hold when needed.
Installed air bags front and rear along with Bilstein shocks so van sits level and handles when fully loaded. Rear cargo rack with dog box fully loaded and gear in van applies 750 lb. to rear axle based on air bag psi. Have taken several trips with this set up getting 18-19 mpg vs 10.5 pulling a 6x10 enclosed trl ( driving slower) . MPG is why I went with cargo racks vs trailer. I cant carry as much but boy is it easier to drive and at almost double the MPG. I have hit 19.2 mpg fully loaded with no interstate driving.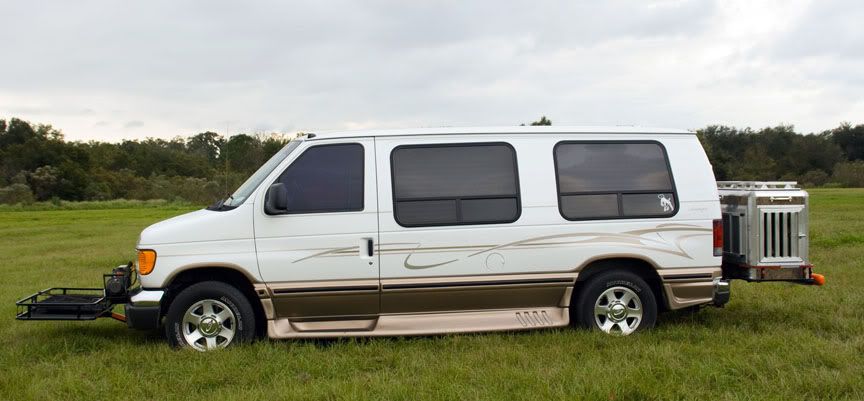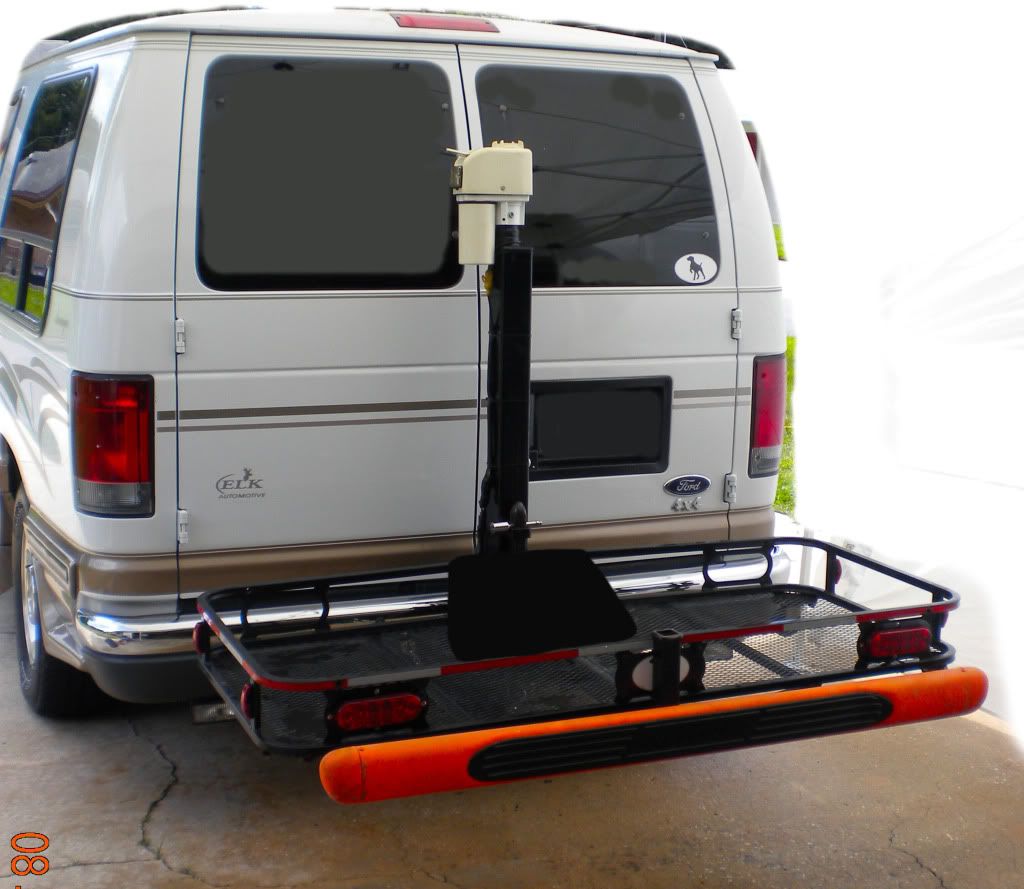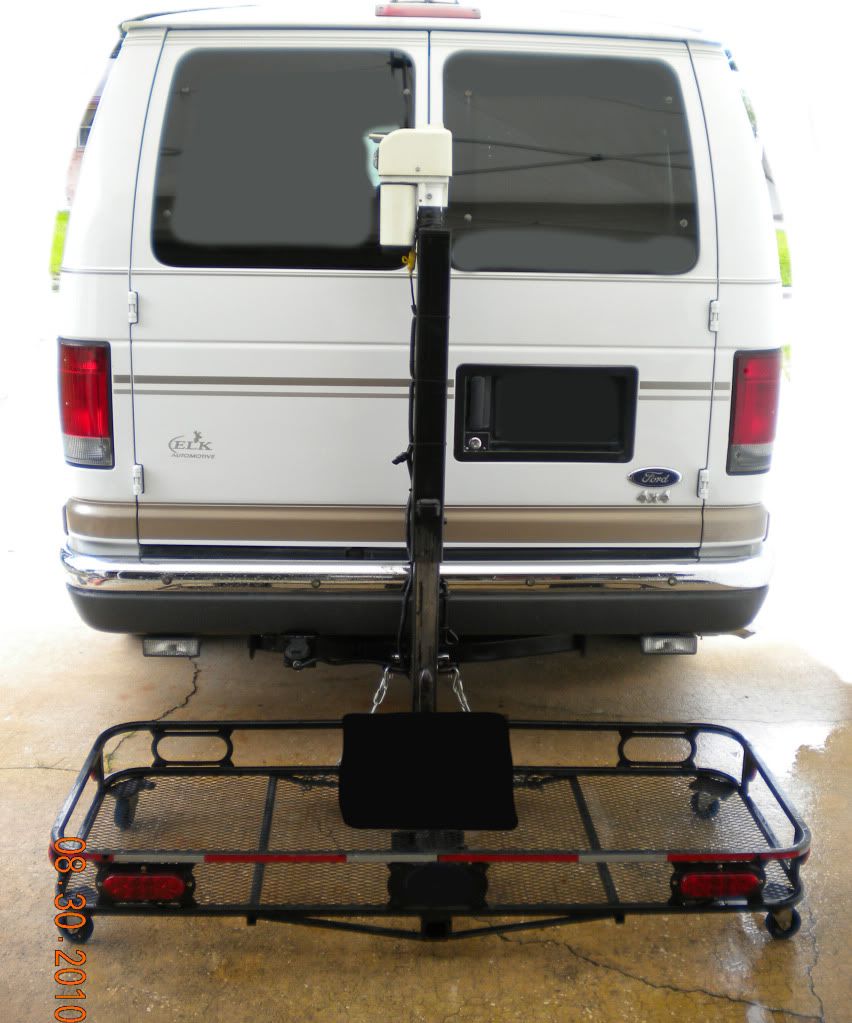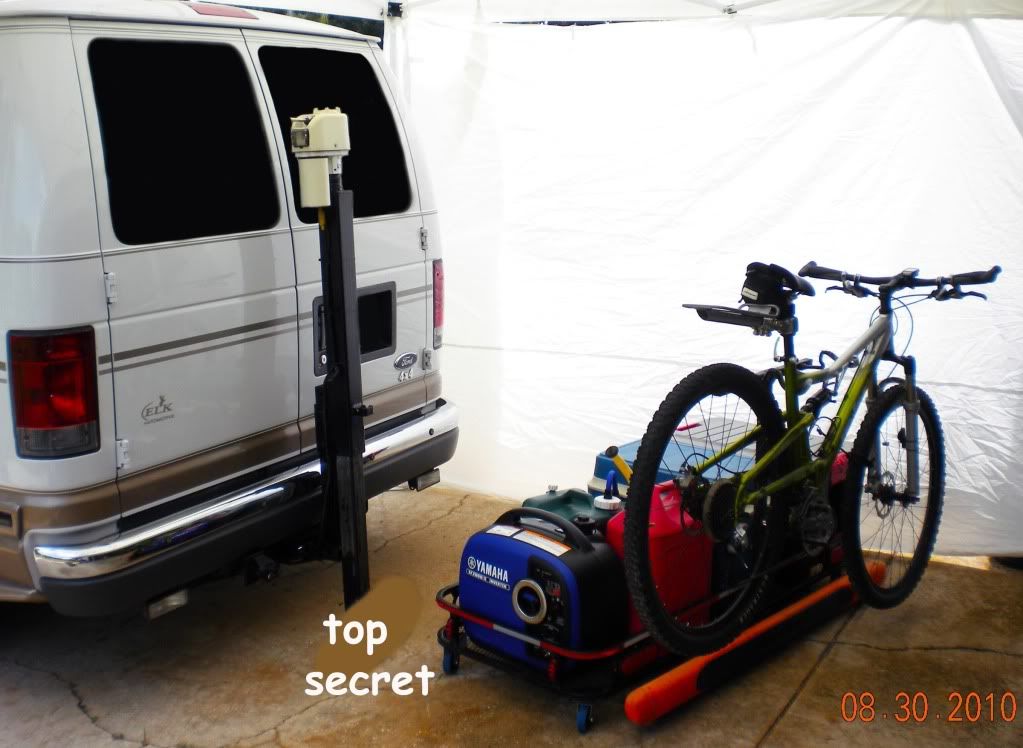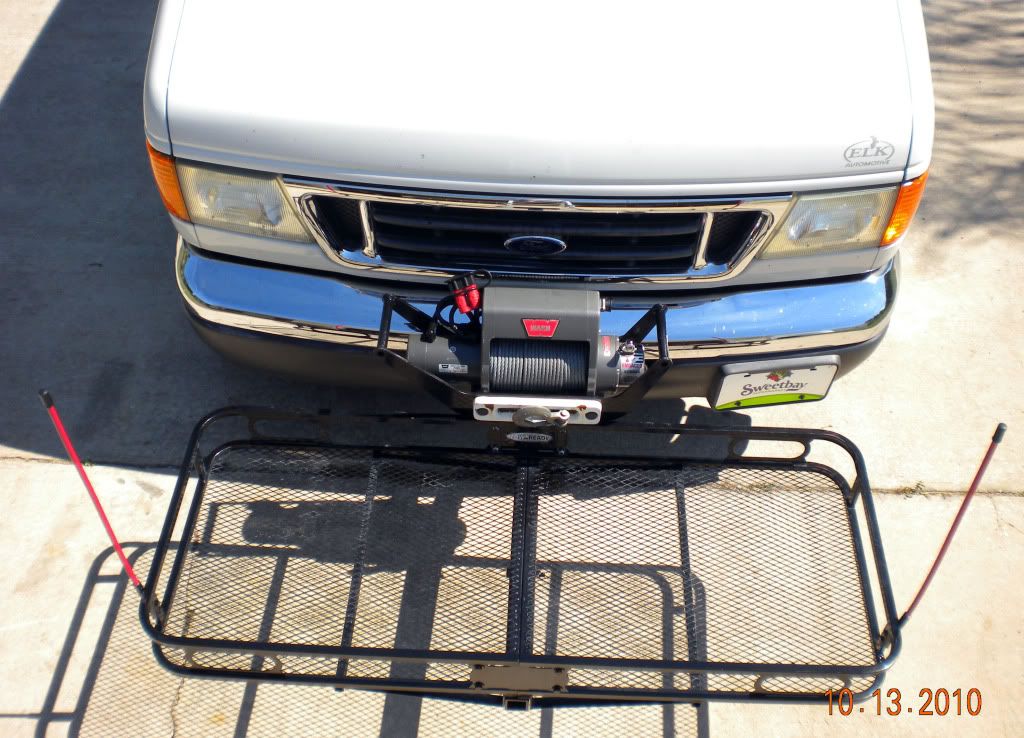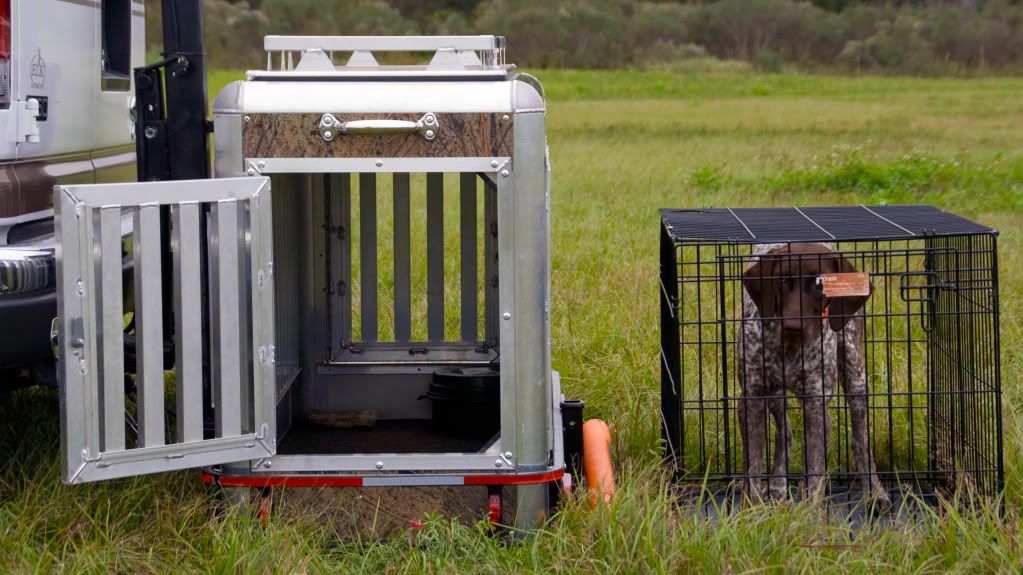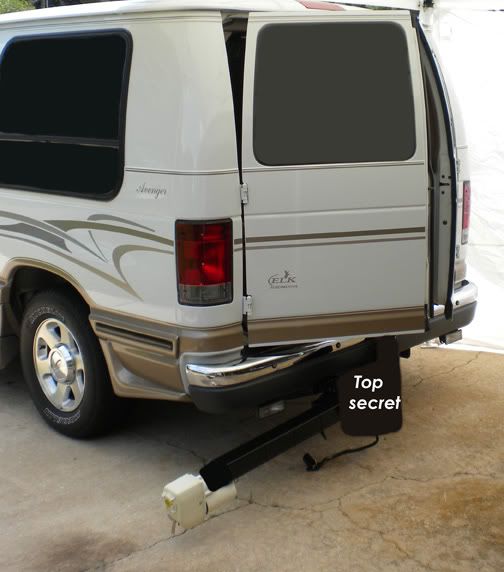 Hope this helps some one when looking for options.
Last edited: