I've written about Cedar creek before, it flows in the North Willamette NF (Oregon) roughly following FSR 2207. If you enjoy a scenic drive through the woods and the beauty of flowing water this is a great place to explore. Parts are visible from the road, although to enjoy the many small waterfalls along it requires hiking and hunting around for a safe path down to a good view.
For me this is my "backyard" so it is an easy day trip. There is a campground in the area and dispersed camping with some really nice walk-in sites right on the creek.
Here is a sample of what you will find between the confluence of Cedar creek and Little North Santiam river at the Shady Cove CG bridge and just past Sullivan falls.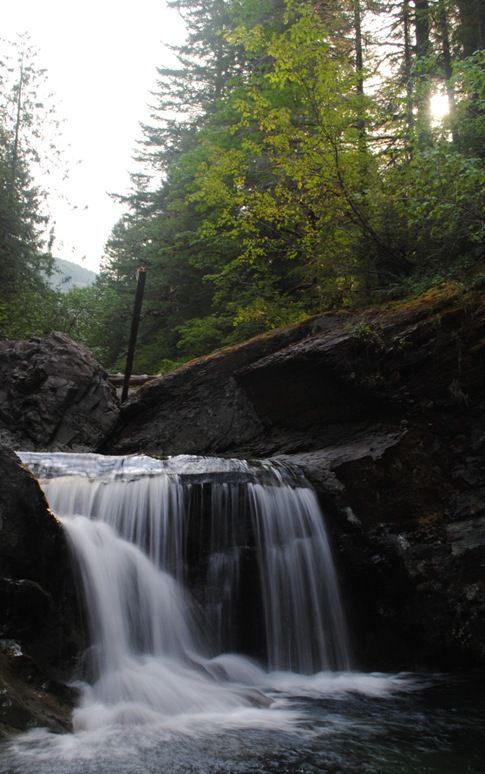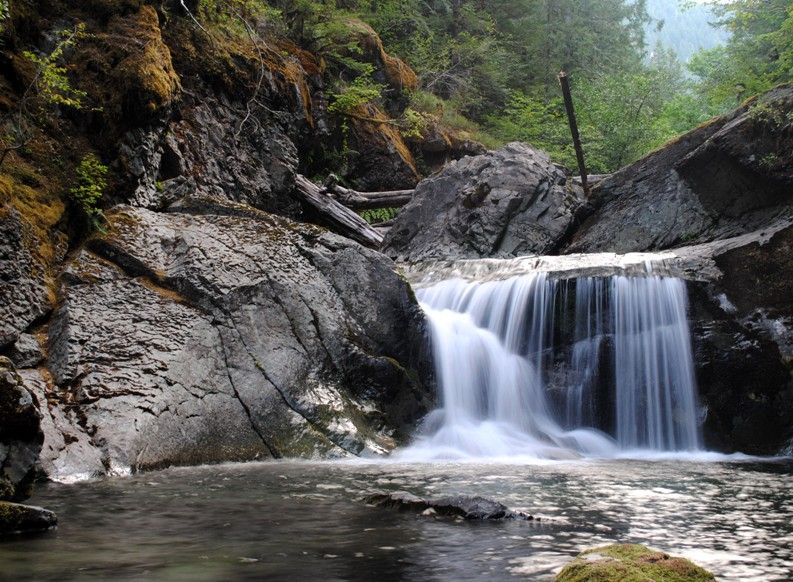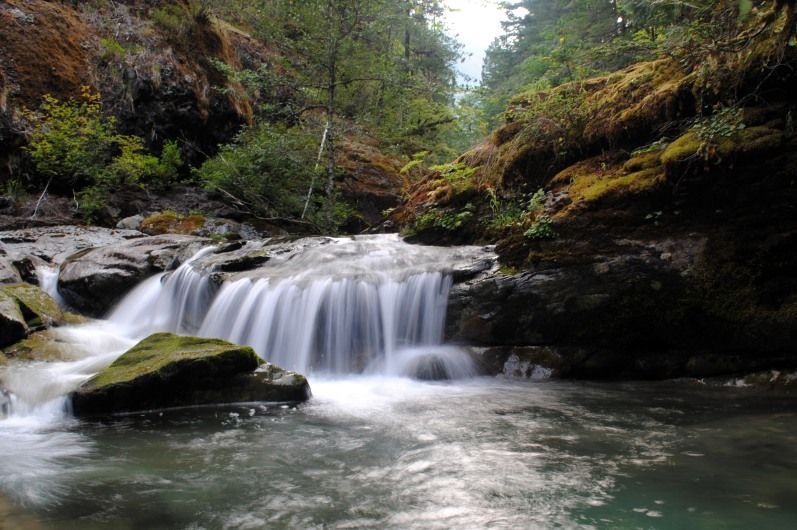 Directions:
From Salem, go east on Hwy 22 about 27 miles
Take a left on North Fork Road, just pass Mehama
Follow for about 17 miles to the junction with 2207, the last couple of miles are gravel, turn right on 2207.
You will come to the Shady Cove CG in about 4 miles.
With Winter setting in, it's worth noting the area gets a fair amount of snow and will be icy around the creek. Please go properly prepared for the conditions and be extra caution in Winter.
Happy Waterfall Hunting!