4 used good condition Hella Rallye 4000's. There are two pencil beam patterns, and two Euro beam patterns (flood). These are top of the line non HID lighting. The housings are all metal, and the lenses are real glass. They come with integrated adjustable mounts, and 4 good condition plastic covers/lens protectors.
These are not cheap Asian knockoffs, these are the real deal, 9" class lighting. The pattern from these lights are amazing.
I converted these lights to HID bulbs when I bought them, but THEY CURRENTLY HAVE NO BULBS. You will have to buy your own HID bulb/ballast kits (cheap on ebay) or if you want to run a conventional Halogen bulb, you can get them from most auto parts stores. Either configuration is ridiculously bright. These sell for $120.00 each, I will take $180.00 for all 4 of them. The photos show the actual lights on two different vehicles. Same lights, two different vehicles.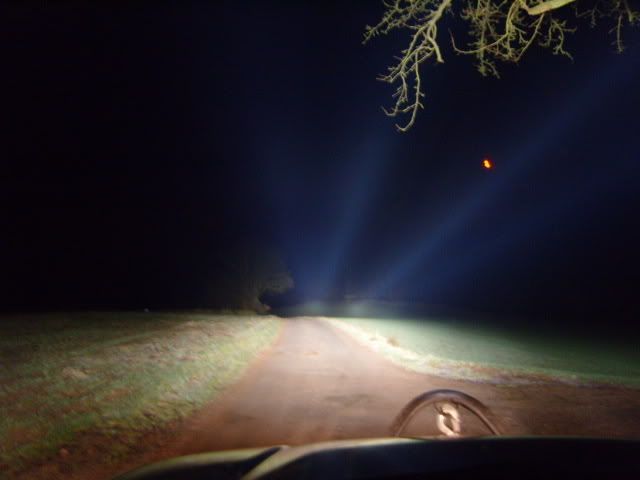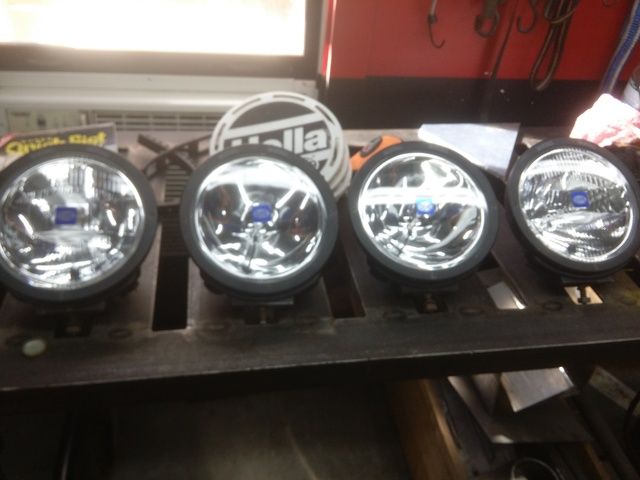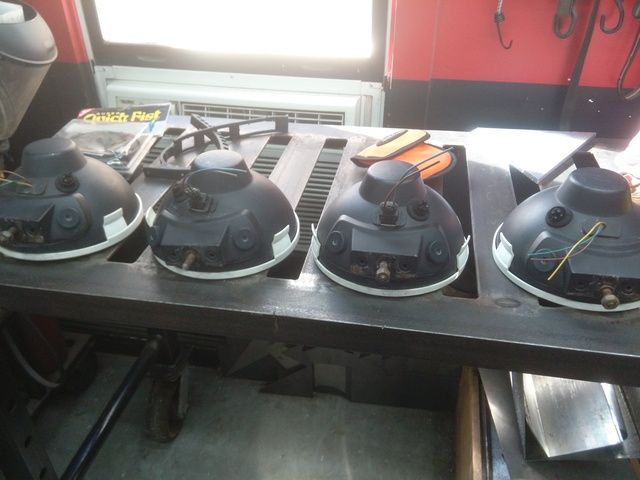 Info
http://www.myhellalights.com/index..../halogen-lamps/rallye-4000/rallye-4000-black/
Id prefer not to ship these honestly, they are heavy and bulky. Local sale (Atlanta Georgia) preferred. I will ship, but it will get costly. I could do them in flat rate boxes, but even with that, it will take several of them to ship the lights out. If I end up shipping, buyer is responsible for all shipping costs.