So I wanted to get this underway before posting up here. This is a cut and paste from pirate but I will keep it going over here as I am finally getting to the expedition portion of the build...
Off we go.
So my tow rig for the last three years has been a 1993 w250 that has racked up 249,000 miles on it. It has been hands downt the most dependable, hadest working truck I have ever owned by a long shot....even better than the 07 cummins I bought off the lot brand new in late 06.
Truck is all turned up with timing bump, denny t fuel pin wh1c with 14 cm housing, leveling kit and 35's with 2" dom tube bumpers. Its a standard cab long bed and I love it.
Here is the dirty old girl in all her glory, doing what she usually does, towing the car trailer around with some project on the trailer.
Well, have sold off a few cool cars in the past few months in order to build the rig that I have wanted for the last few years. A crew cab short bed cummins 5 speed with some one tons under it.
So the search began for the right truck......well more like trucks right? After lots of searching I found a 1993 extra cab long bed w250 with a cummins and a 5 speed 4 wheel drive. The truck had was in an accident but I really was not interested in much of the body. Not to mention I got it for a good price. So I loaded up the trailer and headed up into the sticks to pick it up.
Two first gens...happy times.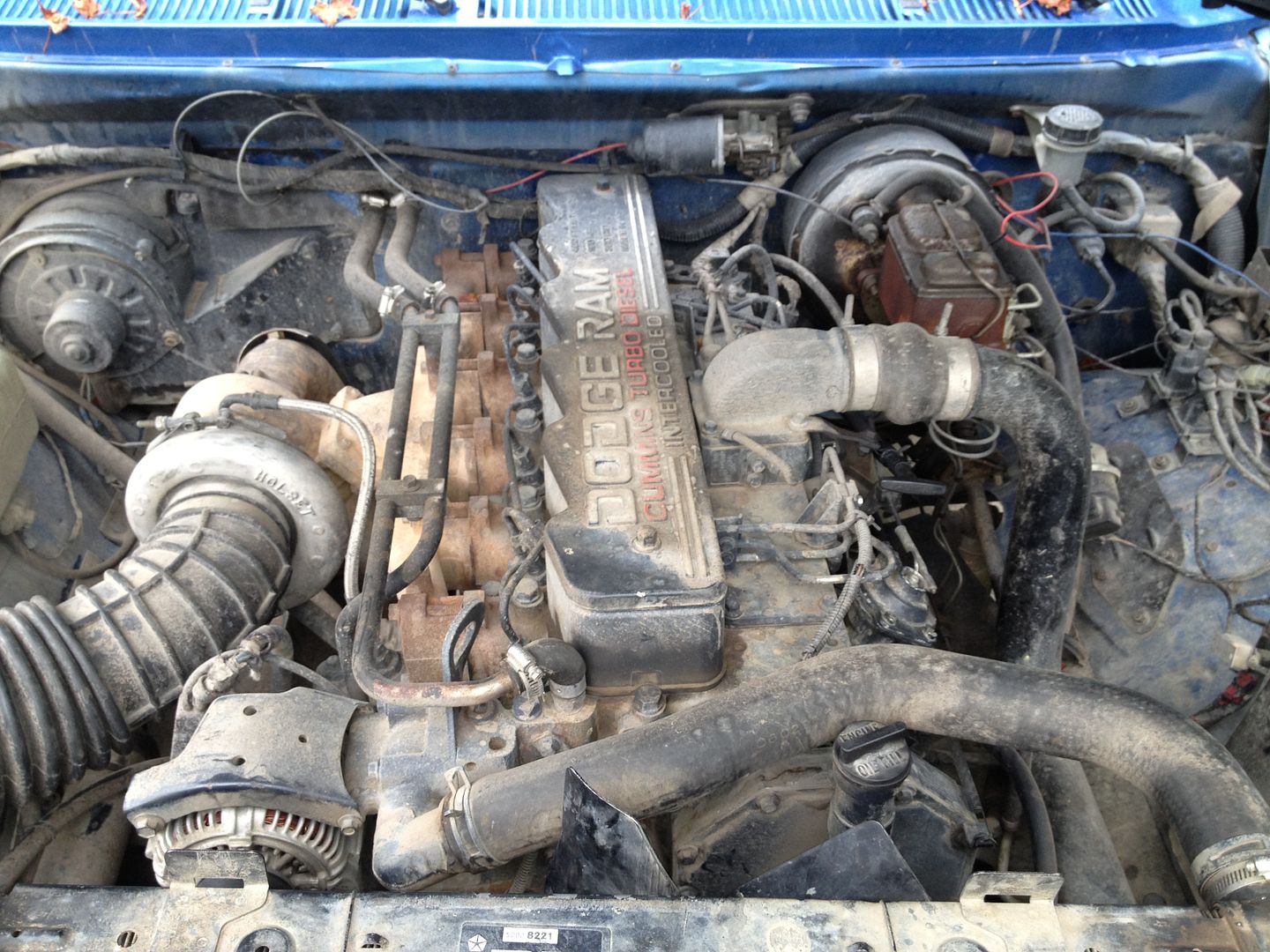 Not much to look at but good running gear with pod's denny t fuel pin kdp fixed and a rebuit getrag.
So this will be the donor drivetrain...
I brought it home on Friday afternon and could not get the tools out fast enough.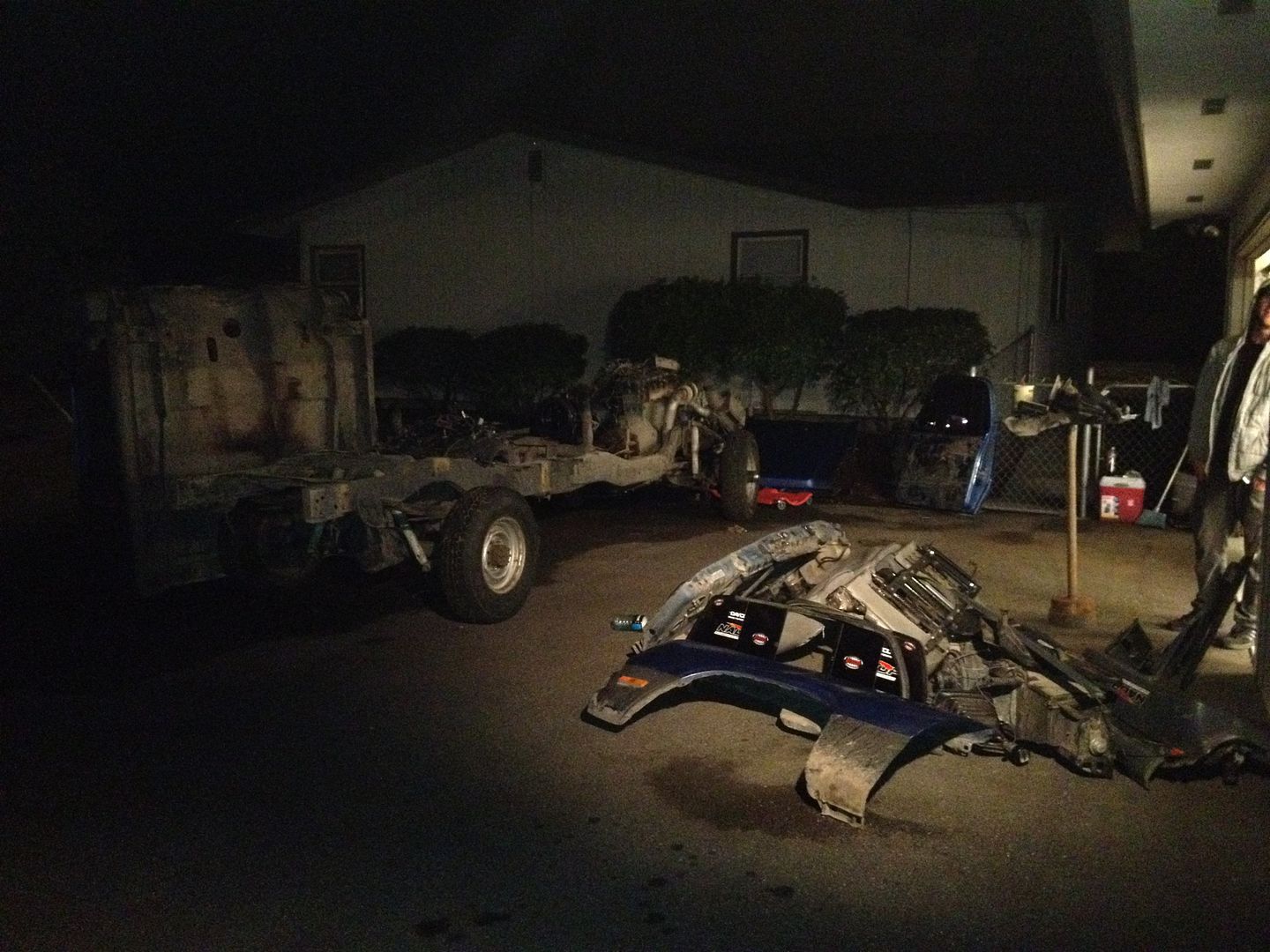 Had a little help from a friend but we made pretty quik work, the cab was entirely stripped of everything, harness was all unplugged and removed in one piece, it was in great shape with just a little bit of hackery to clean up but nothing too bad.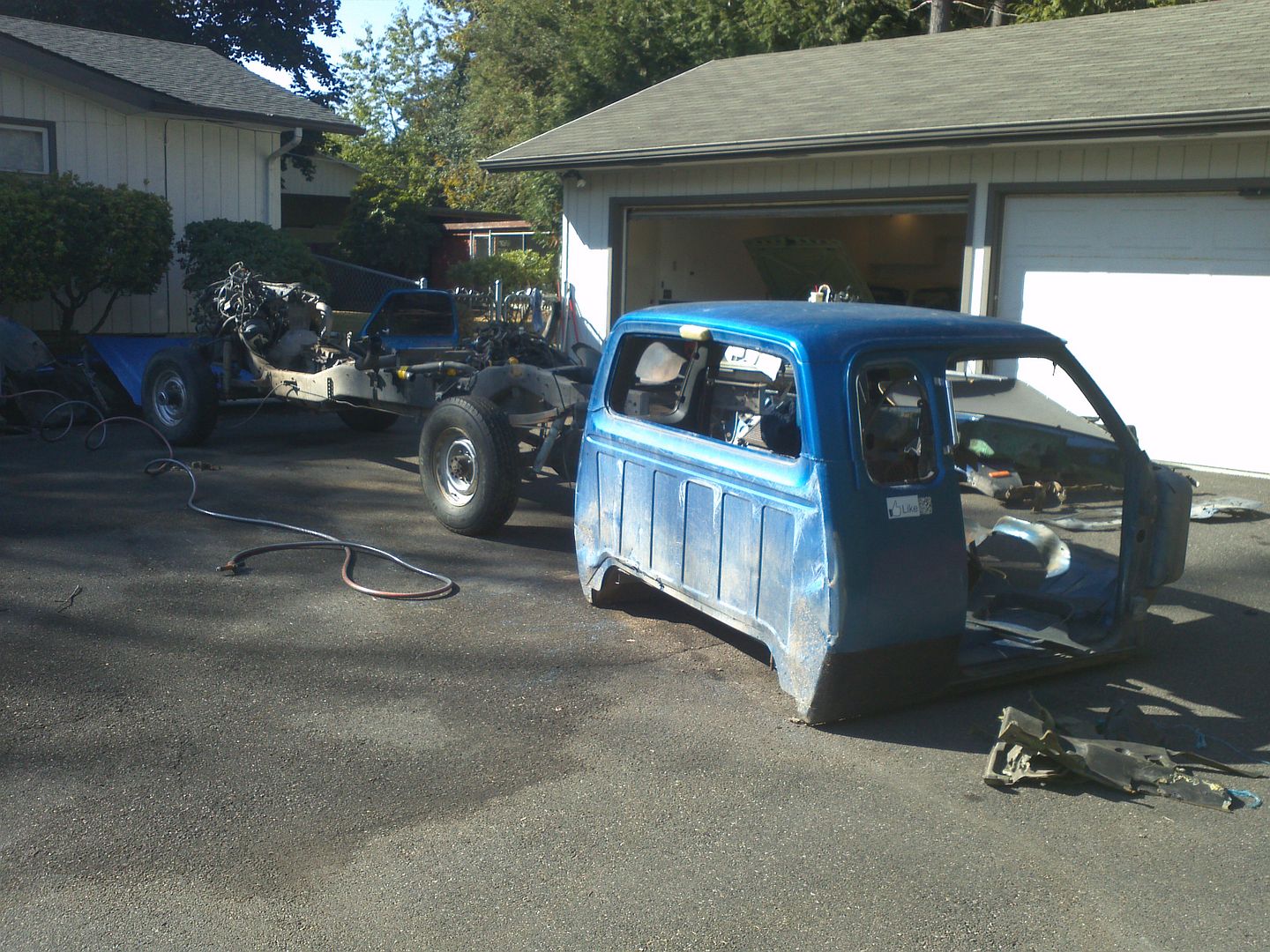 Cut out a bunch of the firewall so that I would hopefully be able to weld in the right opening for the heater box and the firewall harness plug.