Got in some single track today on the motorcycles and rode up on a very large bear, got to do some boating on grand lake sunday and saturday some wheeling.
Important part of that sentence was saturday we went up to kelly flats in the poudre canyon and climbed heart attack hill in the vamper!!
Got the video to prove it. For those that are not from the area it is a relatively steep hill that follows a ridge up a mountain with no trees, a rollover on this hill is pretty much death to the bottom of the mountain. My family was in town and wanted to go play for the weekend so I had a van full of people dogs and of course my new baby Canyon. So failing was not an option once the decision is made to climb and not by pass the climb. Pretty cool we pretty much walked it except in one spot I had to stack a few rocks. As usual videos and pictures do not show how steep it is but the local 4x club poured some concrete at the top to keep the trail passable.
Here is the video. You can tell when it gets off camber from the tree scraps sliding off the wipers and the camera sliding across the dash.
http://youtu.be/tq3R9vf8iMw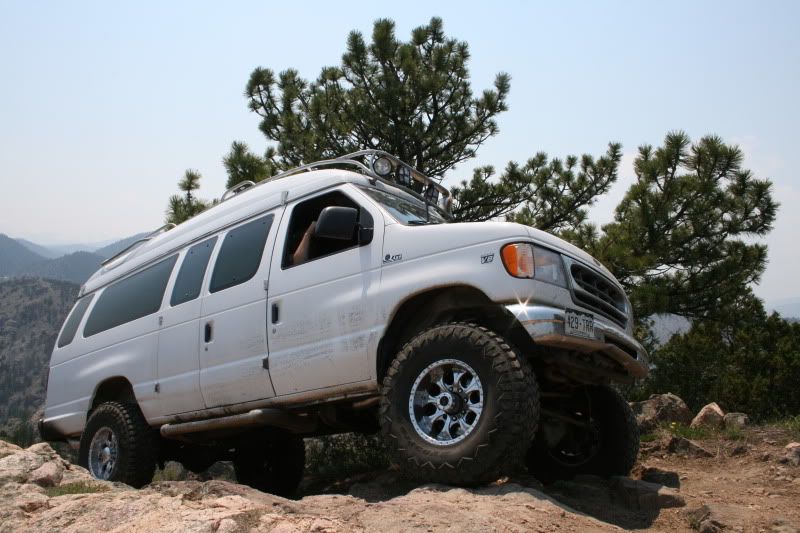 A video of the very top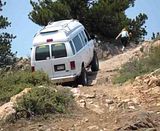 And a cool picture of going boating on sunday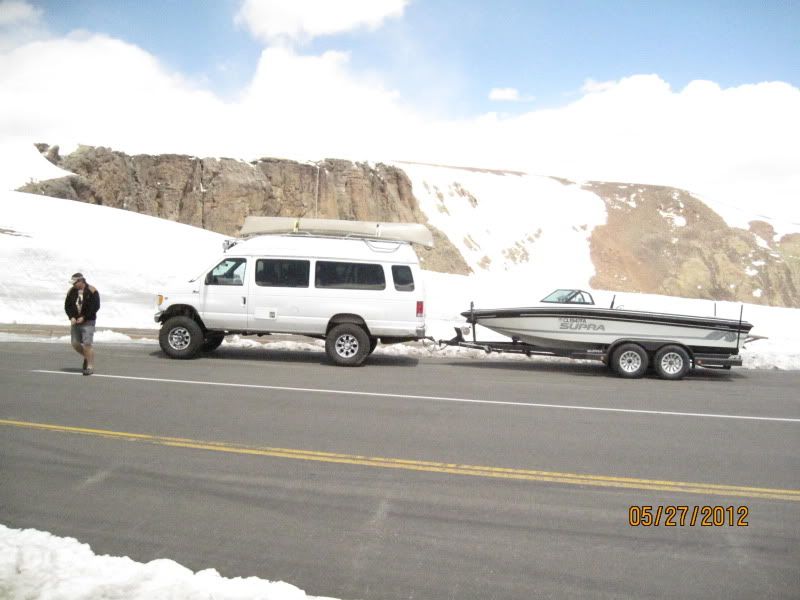 Derek