Cathedral Valley has been a place I have wanted to visit for a very long time. Last fall while visiting Goblin Valley I got the idea that it would be pretty cool if I could find a way to drive from just outside of Goblin Valley on Behind the Reef trail to Cathedral Valley. After spending a few hours with on Google and Hema Maps I had planned a route and invited my brother Mike to join me.
We left after work on Thursday and headed out towards Goblin Valley via Highway 6. We made a quick stop in Green River Utah for fuel and set out to find a nice place to camp. I have a place off of Behind The Reef Trail that is beautiful and is always available. I admit I did get nervous seeing how busy the area was, we knew it would be busier than normal due to the fact that it was Spring Break weekend for most schools in Utah. It's one of those love hate situations, I hate how busy it is but love that people are getting out and exploring. We setup camp in the dark and headed to bed as we knew we had a pretty long day ahead of us.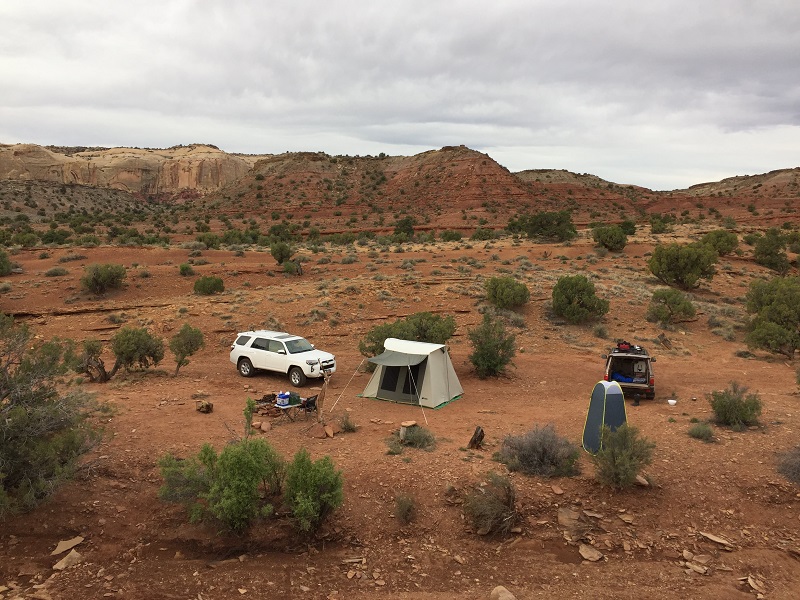 I woke up early and did some hiking around our campsite and enjoyed watching the sun come in over the red rock.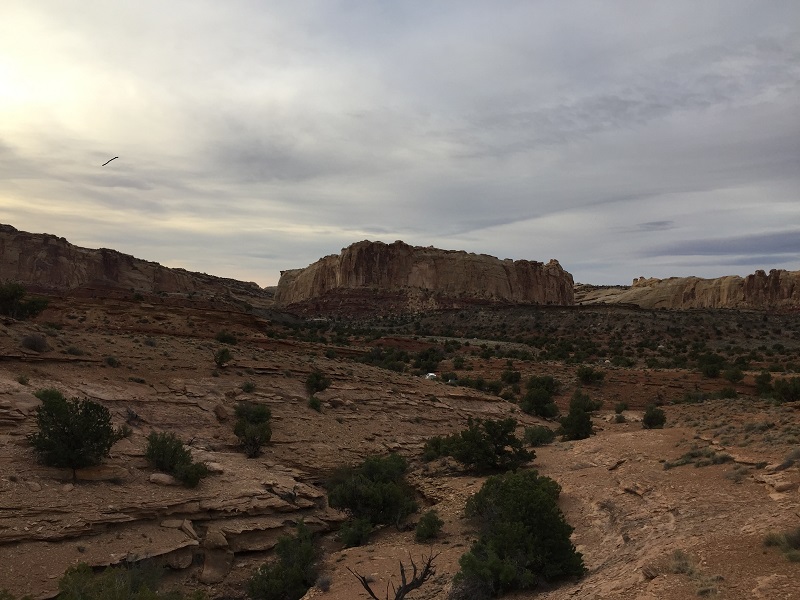 We were eager to hit the trail so we made a quick breakfast and broke camp quickly. Mike was trying out his new Kodiak tent, and I was impressed with how cavernous that tent was. I am partial to sleeping in the rig especially when it is just me, but the Kodiak tent looks to be a sweet option for the entire family.
After a few miles on the trail we made a quick stop at the Temple Mountain Pictographs to snap a few pictures and read about the pictographs.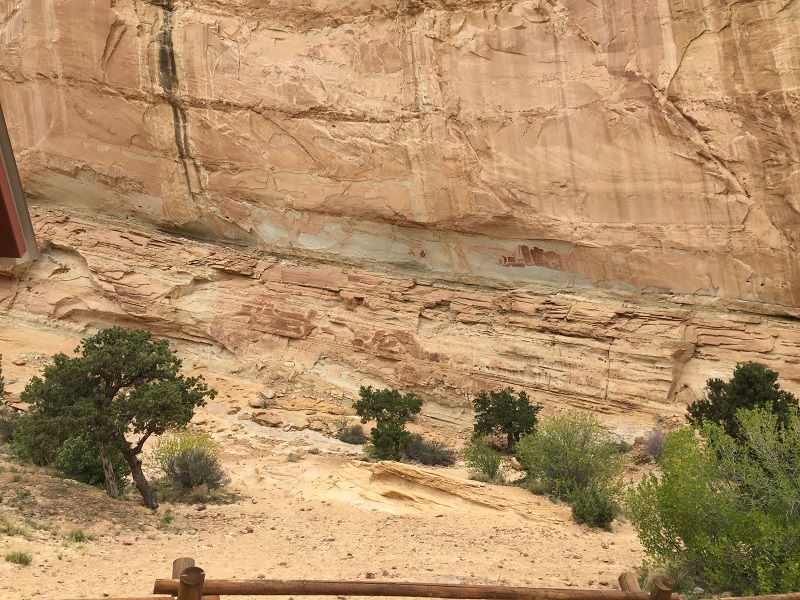 Old vs New Which would you take?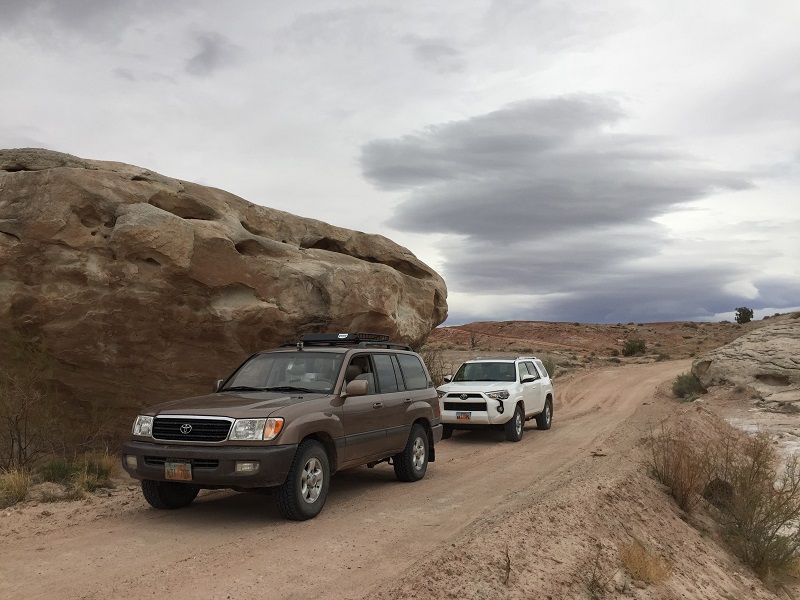 j
We had a blast as we made our way towards Cathedral Valley and we were completely blown away by how cool these trails were. When planning a trip like this you never really know what you are going to get and we couldn't have been more please with the route.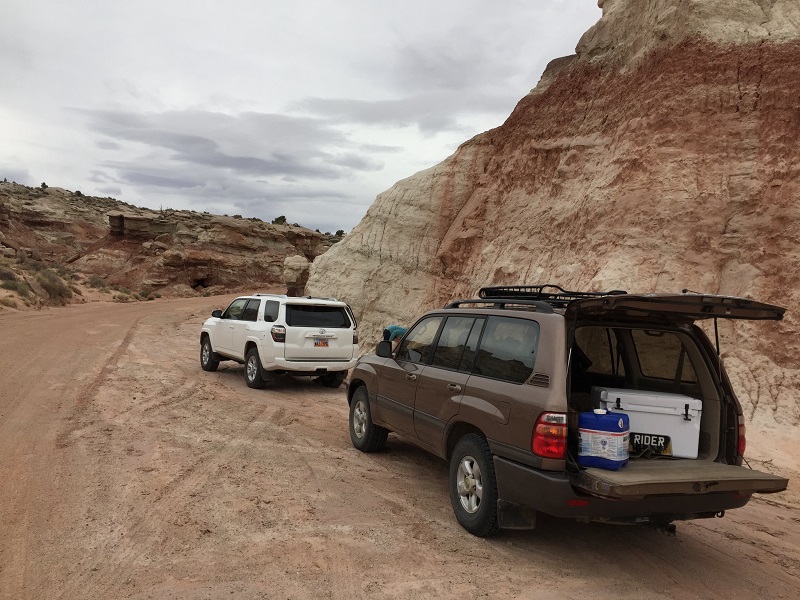 We took a quick break for lunch along the trail which highlighted how I really need to come up with a better organization strategy. The cooler needs to be more accessible without completely eliminating the ability to stack. It's always interesting to me how a simple sandwich tastes so much better when out on an adventure. Why do you think that is?
After about 5 hours of driving we made it to Cathedral Valley and I was absolutely blown away.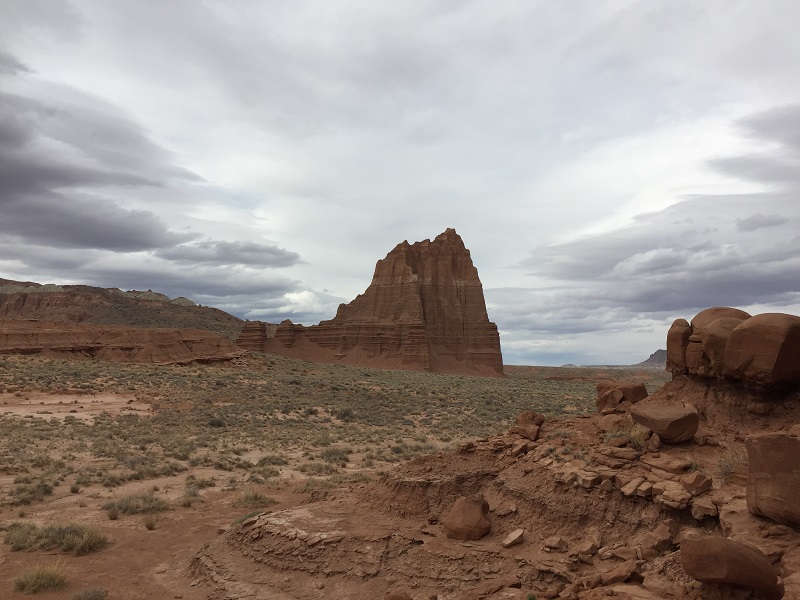 We had the whole place to our selves and spent an hour or so walking around Temple of the Moon and Temple of the Sun. Formations like this make we wish I had studied geography so I would know more about how they were formed.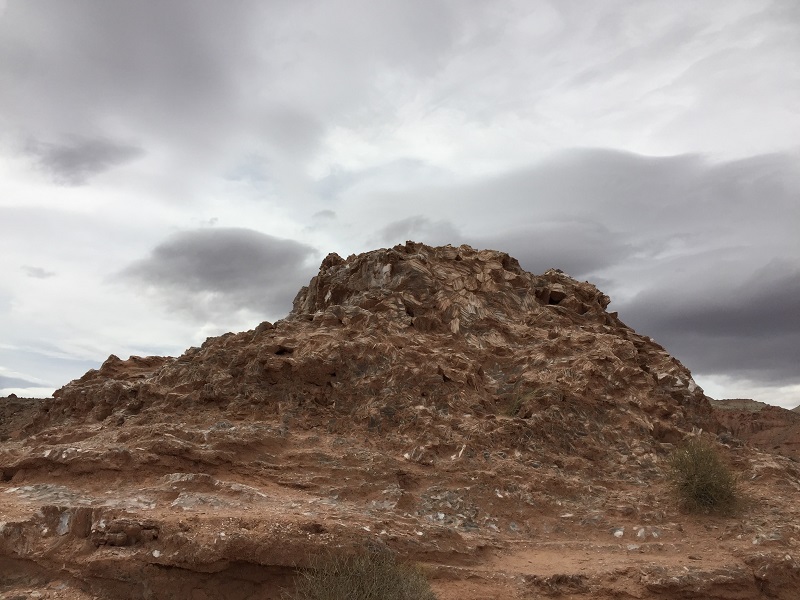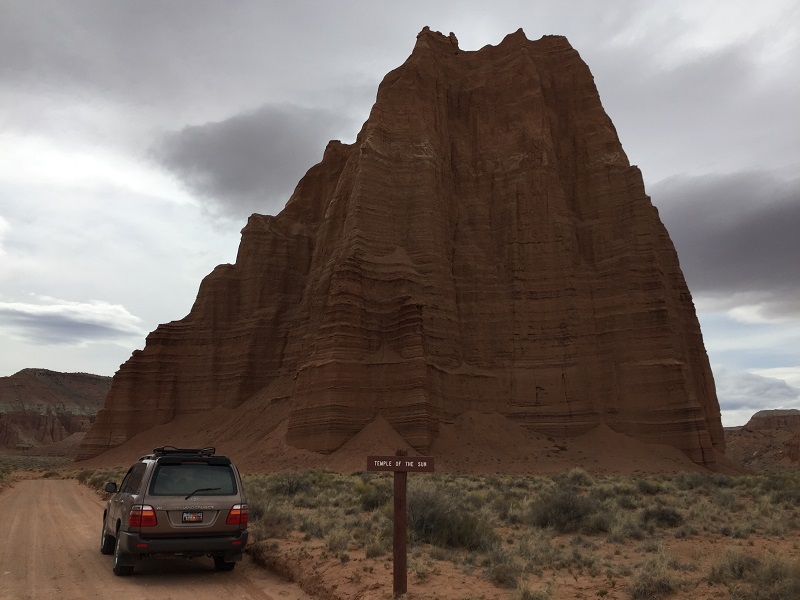 With only a few hours of daylight we decided to head for BLM land just outside of Capitol Reef National Park so that we could find a place to setup camp for the night.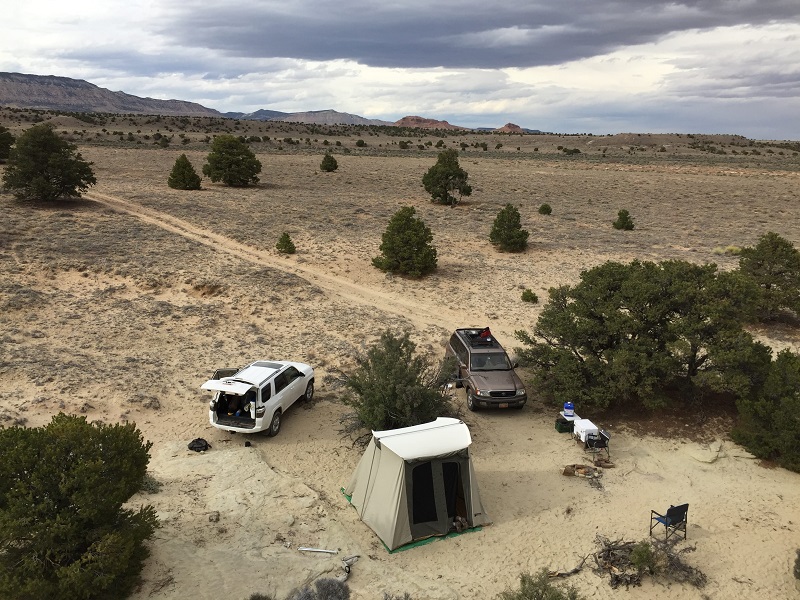 We found a great place to camp, and enjoyed the rest of the evening exploring the rock formations nearby and chilling around the campfire. Once it got dark we went to bed early excited about the rest of our trip through Capitol Reef and up the Burr Trail...
Part 2 coming soon.