For Sale - Bantam BT3-C Expedition Trailer
I hate to sell this. I know I'm going to regret it. After a few seasons with little use, I think it's time to let it go. My 7-year daughter loves her new 50 cc dirt bike. So…you can see where I'm headed.
The trailer has always been stored out of the weather. The frame and box are original from 1946. Both are in great condition considering the age of the trailer. The box has your typical small dings, dents, and scratches. I bought it from my father-in-law who also had a matching flat fender Willy's Jeep (also painted red). In 2007, I stripped the trailer down to the box and frame. I cleaned up all the old paint and added the new axle and AT Fenders.
Here is the build Thread:
http://www.expeditionportal.com/for...-Expedition-Trailer-Buildup?p=82822#post82822
Mod List:
- Up graded 3,500 lb. axle with 10" Elec. drum brakes on 6 lug Toyota pattern
- Lock n' roll hitch with grease zerk
- Wheelers 16x8 steel type "b" offset wheels and 255/85/R16 BF Goodrich Mud KM1 tires - 97%
- Scepter cans with AT holders are NOT INCLUDED. Flat base support is included for future can holders.
- AT (Adventure Trailers) fenders with stainless steel fasteners
- LED battery lights under lid
- Stainless steel locking hasp with keyed alike locks on lid
- Custom Metal lid w/ gas stocks
- Tailgate – works great but is currently bolted shut. I ran out of time and did not figure out/install a locking mechanism.
- Hitch – Great for light recovery and hauling bikes with a rack.
- Upgraded Lighting – I upgraded the 1946 lighting to current trailer lighting with amber side markers as well. This required custom side mounts and license plate holder.
-
Eezi-Awn series 3 1800
in like new condition.
Will not separate the tent from trailer at this time. If you are interested in the tent or trailer only, I will start a list.
RTT has brand new cover. The tent is clean and smoke free, & all zippers work.
Title - The trailer is from the great state of Utah. In Utah, single axle trailers under a certain length and weight DO NOT require being registered with the state. I bought it from my father-in-law in 2007 who did not have a title for it. It didn't really matter as I lived in state and didn't require a plate for it. After moving back to Washington State a year ago I had to get the trailer registered. After getting it weighed and taken to State Patrol, it is now registered. They have put a 3 year hold on the title. I have been waiting just about a year as the tabs are up this summer. DOL told me a bill of sale, and a notarized release of interest form will do the trick to transfer the incoming title or transfer it to another state.
Location – Bellevue, WA
Asking $5,500 OBO
Would be interested to trade for KTM 690, or Honda 450x.
Interested? PM or nic(at)sierraexpeditions(dot)com
More pictures: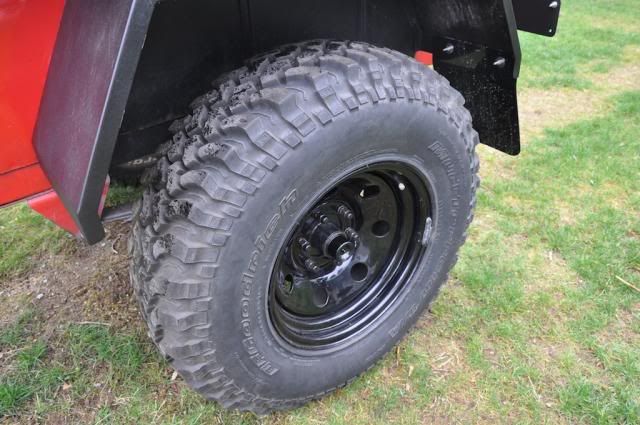 Last edited: