SOLD
I hate to do this......but here we go:
Clean 1985' Toyota Land Cruiser 4x4 with 173K. Everything works on this great rig. I hate to sell this but the wife needs a new van and I already have a 4x4.
Brand new top end that has been de-smogged. I did keep all the smog equipment if you want to put it back. I sent the carb. & dizzy to JimC the Toyota Land Cruiser master on Mud for a de-smog carb and dizzy rebuild.
Since it is de-smogged….must register the truck in a non-emission county.
The rig gets 17 MPG around town. The de-smog has made this rig a new one. Better gas mileage, faster, and better throttle response. I'm the third owner to have her. The past owners kept all their receipts for this rig. I have 20 plus years of receipts plus mine.
The Bad – Does have a little oil leak (either oil pan or rear main..I think it is the oil pan as the bell housing is clean). Rust on the fenders with a few holes (did buy new fender to patch hole…have not got to it yet)…..No big deal to fix. The power steering box leaks a little (I did buy a rebuild kit for it..have not gotten to it done yet). The tires are a highway tread with 40% left. Should be good for another year or more.
• Fresh Rebuilt head
• De-smogged Motor (Kept all smog parts) – Carb & dizzy rebuilt by JimC From Mud
• ARB Full length metal Roof rack
• Moon sun roof (No leaks!!)
• New Tie-rod ends (Japanese 555 Brand)
• New radiator (boiled and pressure tested) with all new hoses
• Tinted windows (legal)
• Paint in great condition
• Ordinal chrome roof rack (off the rig now/kept it)
• Ordinal Toyota windshield
• Ordinal 3 Keys with ordinal lot tag
• Have all receipts
• 4 Speed Transmission
• Tow Hitch (have not put it on yet – included in the sale)
• New exhaust system with new cat
• New Battery
• Just changed all fiulds (diffs, trans, etc..)
• Super clean interior with new mats
• Hella fog lights NOT included
Would trade for a new low mile KLR 650, KTM, or BMW adventure motorcycle.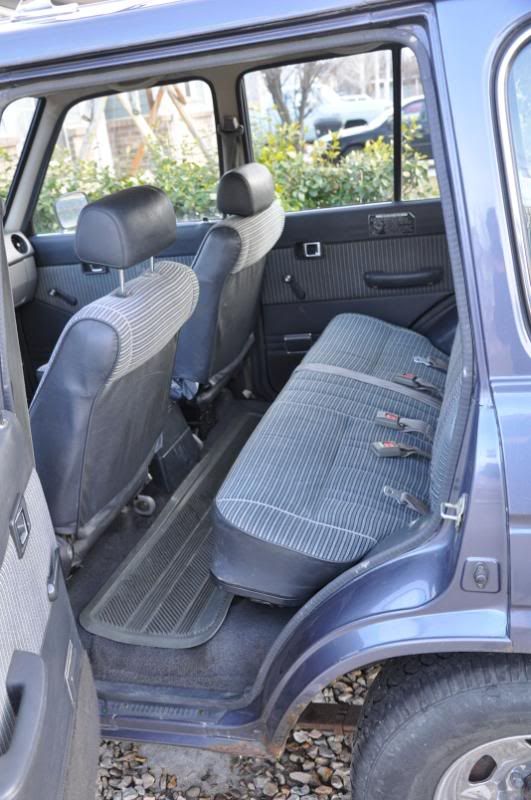 The Bad:
Located in Orem, Utah
PM or Email if interested - willman15(AT)msn(DOT)com
Last edited: